Food & Drink
Mesa Pizza
Hole-in-the-Wall Pizzeria Makes Good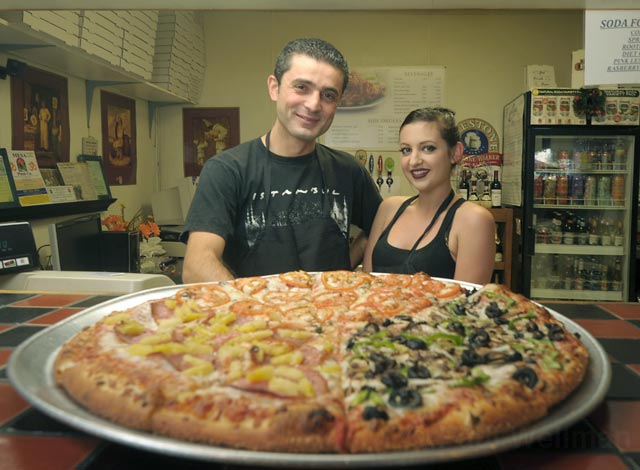 Where: 315 Meigs Rd., 564-4455; mesapizzaco.com.
What: A traditional hole-in-the wall pizzeria with the option to pick up, dine in, or deliver.
How Much: Gourmet pizzas: small, $11.99; family, $29.99.
The Dish: A windy seaside road leads up to the Mesa, where across the street from the natural-foods mecca Lazy Acres sits a visually unimpressive Mesa Pizza. Despite being small and basic in décor, the restaurant's made-to-order pizzas, calzones, specialty hot sandwiches, and spaghetti make it one of Santa Barbara's favorite family-owned pizzerias. A range of premium ingredients, from fragrant basil to freshly sliced tomatoes, makes up the "create your own" pizza or calzone section, while over 10 artfully crafted suggestions (try the white pizza topped with cheeses, spicy fresh garlic, and basil) round out the pie side of the menu. Traditional spaghetti is tossed with marinara, meatballs, or meat sauce to satisfy that mound of comfort food craving. Check the Web site for numerous lunch specials all under $10 (served 11am-2:30pm only).