News
Caruso Pays Off Miramar Loan
Says it Reaffirms His Company's Commitment to Building the Luxury Hotel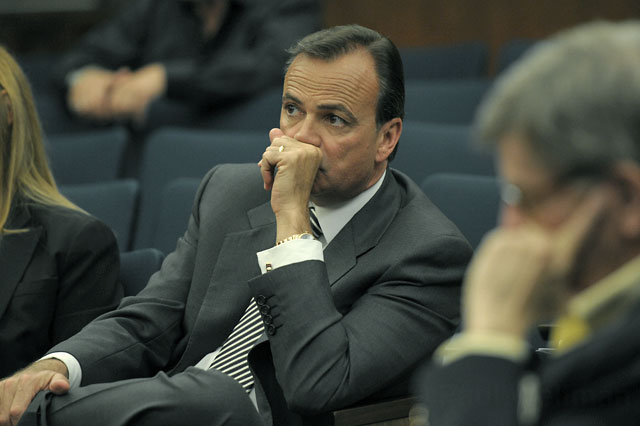 Rick Caruso has fully paid off his loan on the Miramar Hotel and also paid a $1.4-million mitigation fee required by the California Coastal Commission, Caruso Affiliated announced in a press release this week. The move, Caruso said, reaffirms his company's commitment to building the luxury hotel.
Indeed, since closing 12 years ago, the hotel has been sold twice as owners struggled to get a project going, and questions surrounding the future of the property have swirled since Caruso took it over. Tuesday's announcement should quiet, at least for the moment, some of those rumors. "We are and will continue to be focused on the development and our long-term ownership of the Miramar Hotel property," Caruso said in the statement.
Caruso owed on two promissory notes totaling $50 million. It is unclear what his payments have been on the loan since he took it over in 2007. The notes were originally held by Barclays Capital Real Estate Inc. and then assigned to Woodridge Capital Partners, LLC, which owns La Entrada, the long-neglected hotel project on lower State Street.
Caruso has told the county that a hotel incentive program would make his $170-million project — of which he expects to pay about $68 million — an easier pitch to lenders in a tough market. Under one proposed incentive program, the county would refund the bed tax on new, qualifying luxury hotels the first 10 years the hotel is in existence. For the Miramar, that would mean Caruso gets about $18 million over 10 years that would have gone to the county, according to estimates. Caruso said that loss would be offset by the increases in property tax and sales tax an open hotel would generate.
The County Board of Supervisors is expected to take up the hotel incentive program again in late spring or early summer.