Theater
Spring Awakening Opens at Center Stage Theater
Out of the Box Theatre Presents Hit Musical
Once in a generation, a musical breaks out of the existing paradigm for Broadway shows and ignites a new audience with enthusiasm for the theater. In the 1970s, the breakthrough show was A Chorus Line, and in the 1990s, it was RENT. So far in this century, there have been some enormous popular successes, such as Wicked, but there's been only one true generation-defining breakthrough, and that's Steven Sater and Duncan Sheik's 2006 musical adaptation of Spring Awakening. Borrowing the dark and volatile story from fin de siècle German genius playwright Frank Wedekind, the collaborating team created a rock musical that won several Tony Awards even as it spoke to the indie-rock crowd. It also gave mainstream-stars-to-be Lea Michele and Jonathan Groff the original platform from which their genre-spanning careers took off. Now, for the first time in Santa Barbara, the Sater-Sheik Spring Awakening is getting a Santa Barbara production, and with the enthusiastic young team at Out of the Box Theatre behind it, this Awakening promises to be another hit.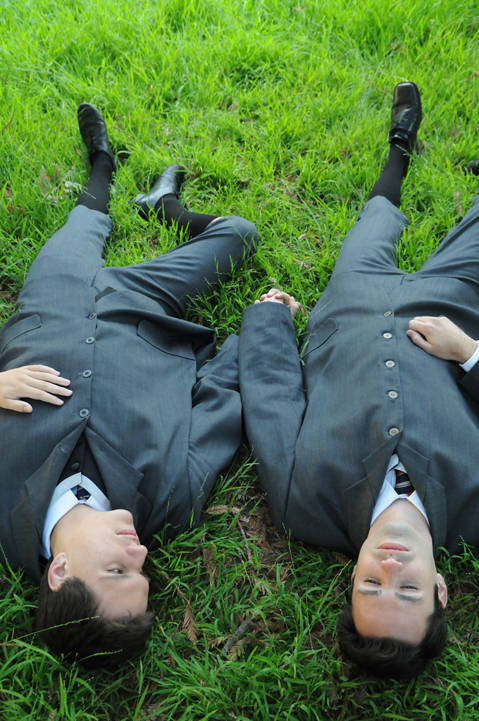 Last week I caught up with Samantha Eve, the director in charge of this ambitious undertaking, and she shared some of her thoughts and experiences as the show nears its opening night, Thursday, April 19, at Center Stage Theater.
How crazy are you about Spring Awakening? It's definitely my favorite show, and it was what I was thinking of from the beginning with Out of the Box. I was at New York University's Tisch School as an undergraduate theater major when the show came out, and during my senior year, I was given the script as part of an NYU theater program mock callback assignment. I studied the role and learned everything I could about the show, so when it came out, I was already immersed in it. Then, living in New York, I would just bring every person who came to visit to see that show. I must have seen it at least five times with the original cast.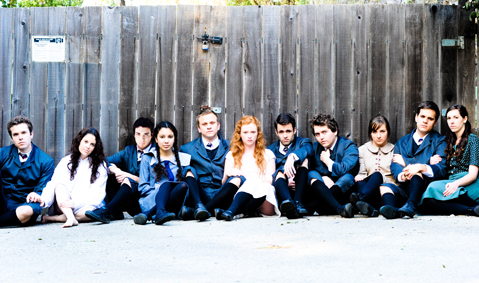 I notice that, like the characters that they play, some members of your cast are still in high school. What has it been like doing this show with actors from Santa Barbara? Amazing. We have such a great team. In addition to myself, there's Jessica Hambright, who is a wonderful choreographer, and both Emily Jewell and Mandee Sikich to help with the musical direction. The music in this show is challenging, and it has been a blessing to have so much talent on both sides, with the performers and the directorial team. As for the issue of maturity, that is something we looked into thoroughly before we committed to doing the piece. It's a controversial story, and it has a lot of content that many people would consider mature. But, while there are cast members from Bishop Diego and Laguna Blanca who are still in high school, and sometimes the rehearsals get a little crazy and remind me of summer camp, fundamentally we are all on board with the material and with what the play is saying, and I am confident that it will work for any audience.
Why do you think Spring Awakening has been such a hit with people your age? I think it actually appeals across generations and has a very broad reach — much more so than something like Evil Dead, The Musical, which we did in 2011 for Halloween. But in terms of why is it so great, I think it is the songwriting. Most of the original rock musicals were written by Broadway people looking to get their songs on the radio, and this is not like that at all. An established rock musician who understood that he had a story to tell composed these songs, and I think you can really hear the difference.
4•1•1
Spring Awakening runs Thursdays through Saturdays, April 19-29, at 8 p.m., and Sundays at 2 p.m., at Center Stage Theater (751 Paseo Nuevo). Student rush tickets are only $10 and are available at the Center Stage Box Office beginning one hour before curtain. For tickets and information, call (805) 963-0408 or visit centerstagetheater.org.