Living
Time Traveling
Genealogical Society Offers Passport to the Past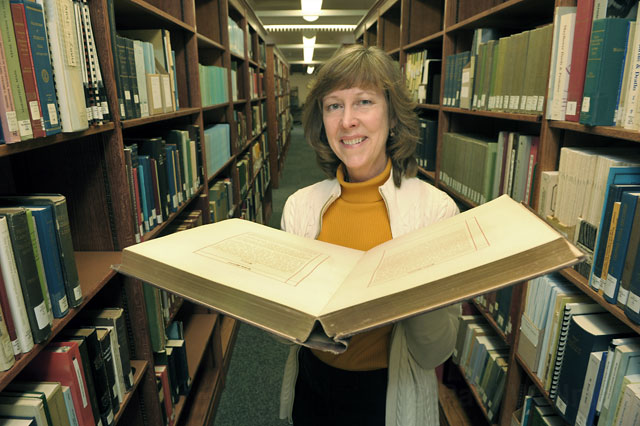 Every family has its mysteries. In mine, we still don't know what happened to my mother's father — James Harry Kirby — who died young back in 1930. My mother was nine at the time and her father was just one month past his 36th birthday. My mother, who died many moons ago herself, was always hazy on the details. When my grandmother was asked point-blank how her husband died, she said she couldn't remember. Such unlikely amnesia tends to induce suspicion and speculation. But that's all my brothers and sisters and I have had. Not even a photograph. But none of this was on my mind last Thursday when I visited the Santa Barbara Genealogical Society. The society — one of Santa Barbara's best kept secrets — was celebrating the recent release of the 1940 census, which identifies the occupants of every dwelling unit then in the United States by name, educational background, marital status, occupation, age, place of origin, ethnicity, skin color, and annual income.
For the growing legion of genealogists, massive data dumps like this are the next best thing to dying and going to heaven. The 1940 results also state where the respondents lived five years before the census was taken — providing great info about migration patterns — and whether they had worked for any of the many federal "works" programs hatched during the Great Depression to keep people from going completely under. Mary Hall, the president of the society, gave me a tour of the organization's new and expanded digs, located by Castillo and Montecito streets, in the former lab and 1.3-acre estate of Dr. Melville Sahyun, who, among other things, invented Visine. The 1940 census results have yet to be sorted by name, which means they are not especially user-friendly. (That should change, however, in a few months.) To track someone down, you need to know their "address and enumeration district." And even a small town, as Santa Barbara was 72 years ago, had many such districts.
Hall, a gracious guide, sensed my impatience as we scrolled from district to district and finally through the past occupants of my current neighborhood. Would you like to look up any relatives? she asked, and with a flick of her wrist, we soon found ourselves sailing into the past. In short order, she dredged up a college yearbook photograph of my father — looking very serious and seriously handsome — from 1937. That's when it occurred to me to check out my grandfather, James Harry Kirby. Hall proved an exceptionally helpful co-conspirator. On April 28, the society will be hosting a forum teaching prospective genealogists how to Think Like a Detective. Though Hall won't be leading any of the panels, she easily could.
Switching back and forth between a number of genealogical Web sites, Hall tracked Harry Kirby as far back back as 1900, when he was 5 years old, living outside Columbus, Ohio, with his father and mother — herself a recent immigrant from Ireland — and his Irish grandmother, too. With deft ease, Hall then tracked down the 1919 marriage certificate — written in that floridly ornate script lost to the ages — joining Kirby and my grandmother. A few minutes later — with little fuss — Hall tracked down Kirby's 1930 death certificate. "It's usually not this easy," Hall cautioned. "You typically don't get all these cards — the death records, birth records and marriage certificates — lining up so neatly." The cause of death was clearly listed on my grandfather's certificate. He was killed by "myocarditis" — a heart attack of some kind — but with contributing complications caused by a "cerebral edema," otherwise known as "water on the brain."
This was a lot more than I ever knew before. Thanks to Hall, I got to travel back 82 years and half a continent away while seated in the cool comfort of the Santa Barbara Genealogical Society. But the fundamental mystery surrounding Harry Kirby and his death still remains. Why could my grandmother not "remember" any of this? Why was my mother's recollection so hazy? From the little I heard, she loved him. And why was there never a picture of my grandfather around when I was growing up? Answers have a habit of begetting more questions; the more you know, the more you don't. But that's hardly the fault of Mary Hall or the Genealogical Society. That's the essential riddle posed by every mystery.
4•1•1
The S.B. Genealogical Society presents Solve Your Genealogy Mysteries: Think Like a Detective! on Saturday, April 28, at the Goleta Presbyterian Church, 6067 Shirrell Way, (805) 967-2131. For more info on Genealogical Society events, call (805) 884-9909 or visit sbgen.org.