Briefs
Man Declared Brain Dead After Fall from Horse at Santa Barbara Polo Club
Steven Sadler, Beverly Hills Anesthesiologist, Was Thrown Saturday During Practice Session
A Beverly Hills doctor is on life support after he fell from his horse Saturday morning during a practice session at the Santa Barbara Polo Club. According to a Sheriff's Department spokesperson, Steven Sadler was declared brain dead at Cottage Hospital following the accident, and his family is expected to take him off life support some time today.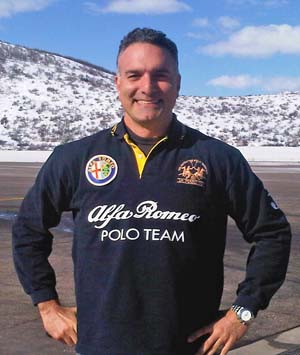 Steve Crowder, a former professional player long involved with the Santa Barbara Polo Club, first wrote about Sadler's accident and condition Wednesday on poloblogs.com. In a follow-up email exchange with The Santa Barbara Independent, Crowder said Sadler's horse stumbled and lost its balance, throwing the anesthesiologist headfirst to the ground. He noted Sadler broke his neck two years ago at the Santa Barbara Polo Club but returned to the saddle this winter.
Requests for comment made to the Santa Barbara Polo Club were directed to general manager Bob Puetz, who has not returned phone messages and emails. The Sheriff's spokesperson was unable to provide any additional details on the incident.
Crowder said Sadler's mother is well-known for founding the Persian American Cancer Institute and that he was being coached by Miguel Gutierrez of Argentina. Crowder closed his blog post with this: "I did not know the Steven personally, but I am just as saddened that this has happened to him. Our thoughts are with his Family and friends in this very sad moment."
[UPDATE, 2:00 p.m.]: Sadler has passed away, said Crowder, explaining his heart stopped at around 3 a.m. Thursday morning.