Capitol Letters
School for Scandal
Sacramento's Latest String of Outrages Imperils Brown's Tax Measure
A small majority of Californians now supports Jerry Brown's crucial tax initiative ​— ​but he and fellow Democrats are doing all they can to make voters change their minds.
That's the apparent conclusion to be drawn from a weeklong series of scandals, embarrassments, and politically inept actions undercutting the governor's argument on behalf of Proposition 30, his November ballot initiative for an $8-billion-a-year tax increase. At a time when Brown is arguing that Sacramento has done all it can to streamline and reduce the cost of government, he and his allies keep handing Republicans and tax foes evidence to the contrary.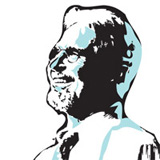 "There is definitely political schizophrenia taking place amongst Capitol Democrats," said influential conservative blogger and former state GOP leader Jon Fleischman. "If you don't even know where all of the money is that you do have, why should the voters give you more?"
Among the controversies:
• Parks: After several years of dire warnings that California's fiscal woes would require closure of some state parks, which led to private fundraising efforts to keep them open, the administration suddenly announced last week it had "found" a $54-million hidden surplus in the Department of Parks and Recreation budget. Top department officials were swiftly sacked; however, parks donors were outraged, and the debacle sent a powerful message about Sacramento's ability to manage taxpayers' money.
• Raises: In a year when many state workers are suffering a 5-percent pay cut, newspapers revealed that nearly 1,000 employees of the Assembly and State Senate have received raises of up to 5 percent during the last year. The hypocrisy of the do-as-I-say-not-as-I-do move by the Legislature's Democratic leaders was underscored when Senate President pro Tem Darrell Steinberg promptly announced a pay freeze ​— ​to begin August 1.
• Rail: As two new polls showed nearly 60 percent of voters now oppose a $68-billion state high-speed rail system, Democrats in both houses blithely rammed through approval of billions of dollars in new state rail bonds. Although the action protects federal earmarks for the unpopular project, it also fuels opposition to Brown's tax increase: One in three voters in a new Field Poll say financing the rail project will make them less likely to vote for his initiative ​— ​including one in five of those who now support the tax hike.
• Pensions: Amid the spectacle of San Bernardino becoming the third major California city to declare bankruptcy, the Legislature adjourned for its summer vacation without acting on a public-pension reform plan that has moldered in committee since January. San Bernardino, like Vallejo and Stockton before it, traces a significant part of its fiscal woes to escalating costs for pensions and other benefits for public employees; the move by city officials, coupled with a new report that the California Public Employees Retirement System earned only one percent on its investments last year ​— ​far below its 7.5-percent projected growth ​— ​ further highlights the state's failure to act.
In putting Prop. 30 before voters, Brown is the first California chief executive in memory to ask voters to raise their own taxes. The new Field Poll shows the governor's plan ahead, 54 to 38 percent, with 8 percent undecided.
Beyond the new series of challenges to promoting his measure as the last, best way to protect public schools, Brown must also argue against Proposition 38, a rival tax-increase proposal. Prop. 38 would raise income taxes across the board, sending all the new revenue exclusively to public schools; Brown's Prop. 30 would raise the state sales taxes and income rates on those making $250,000 and above, with most, but not all, of the money set aside for schools.
Dan Newman, a strategist for the Prop. 30 campaign, insisted that the multiple controversies would not detract voters from the arguments for the governor's measure: "Prop. 30 is about schools and public safety funding," he told the Sacramento Bee, "not high-speed rail or the price of tea in China or anything else."
Opponents of the initiative are not so sure.
"The administration and those who advocate for higher taxes are giving us these issues on a silver platter, whether it's high-speed rail, whether it's the legislative pay increases," said Jon Coupal, president of the Howard Jarvis Taxpayers Association, who is leading the no-on-Prop. 30 campaign.
"We're seriously considering making Governor Brown, Darrell Steinberg, and [Speaker] John Perez as our surrogates for the 'No' campaign."