Living
Airstreams for Rent in Santa Barbara Auto Camp
Mesa Lane Partners Gives Aging Trailer Park Major Facelift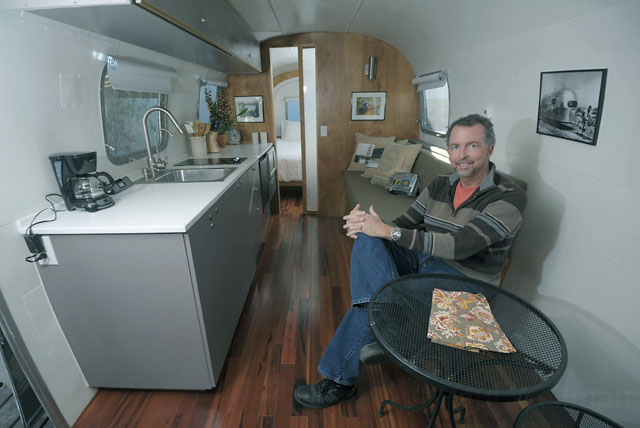 On upper De la Vina Street, off the beaten path of weekend shoppers and bike tourists, Santa Barbara Auto Camp has been home to a variety of temporary and permanent residents for 90 years, since commuting merchants and travelers created it in 1922. In recent years, however, the site had begun to show its age; though a core group of residents still called it home, several sites were vacant, and the entire property was in dire need of a facelift.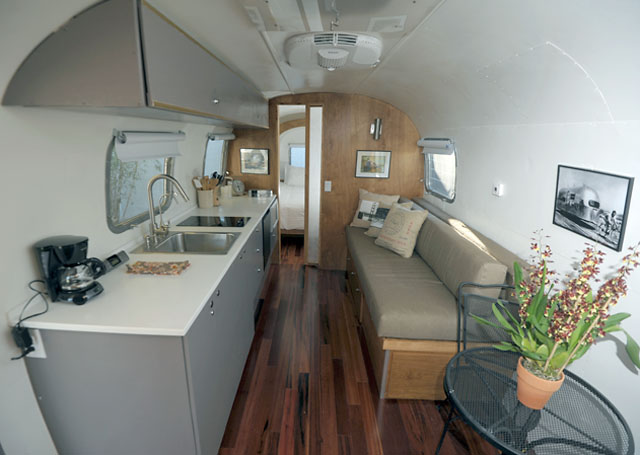 Enter Neil Dipaola, the fresh-faced, late-twenties head of Mesa Lane Partners, a homegrown developer that cut its teeth in style by creating The Loop in Isla Vista, thus far the most successful of the town's new mixed-use housing and retail complexes. Last August, Mesa Lane and its investors bought the rundown Auto Camp, setting their sights on a unique project to revitalize the site and surrounding area. In just three and a half months, the Mesa Lane team, led by project manager Ryan Miller, has transformed the Auto Camp into more of an auto resort, with a carefully landscaped entryway and a sparklingly whitewashed dividing wall.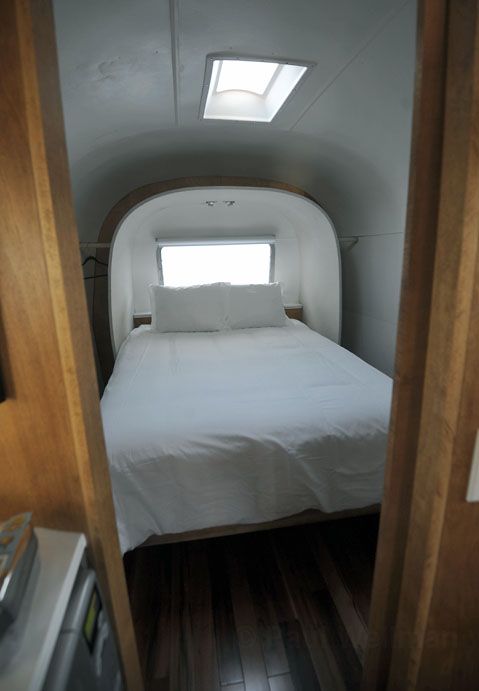 But the highlights of the refurbished camp are the four renovated Airstream trailers they added. The bright-silver Airstreams are relics of an earlier era, with no less than 30 years of use in their past. But thanks to Hofmann Architecture, a father-son team based in Santa Barbara and specializing in Airstream renovation, the trailers have been customized and modernized into self-contained luxury units available to rent on a nightly basis.
This is Dipaola's brainchild — Mesa Lane focuses on projects that will encourage community interaction, remain environmentally sustainable, and make a fair return on the investment, without sacrificing boundary-pushing designs for the sake of profit — and an Airstream hotel fits the bill perfectly.
"I'm fascinated with the idea of being able to build a pre-fab dwelling in a factory in a controlled environment," Dipaola said. "What's great about what we've done here is we've reused vintage trailers. It's a great way to debunk some of the preconceptions people have about living in trailers, and it's a new way of experiencing Santa Barbara."
Each trailer is equipped with a stove, fridge, full bathroom (one even has an old claw-footed tub), outdoor electric grill, and sleeping accommodations for up to four guests. The retro-hip interior design is lead architect Matthew Hofmann's specialty. Still in his twenties, Hofmann left his job at a major S.B. firm to live in an Airstream and start his own business, specializing exclusively in the repair and renovation of the vintage trailers into functional small-space living units. While Hofmann was unavailable for comment (he's in Australia), his father, Wally, was on hand to show off their designs.
The trailers also come with two beach-cruiser bicycles on a rack outside, giving guests easy transportation to explore the city's downtown and the Auto Camp's surrounding "Wishbone" district, a bustling network of residences and businesses in the triangle of land between De la Vina and Upper State streets. "If you ask some of the old timers, they'll say this is the real S.B.," Hofmann said.
But old-timers aren't the camp's only target demographic. "I think the appeal of it can be for any age group," Miller said.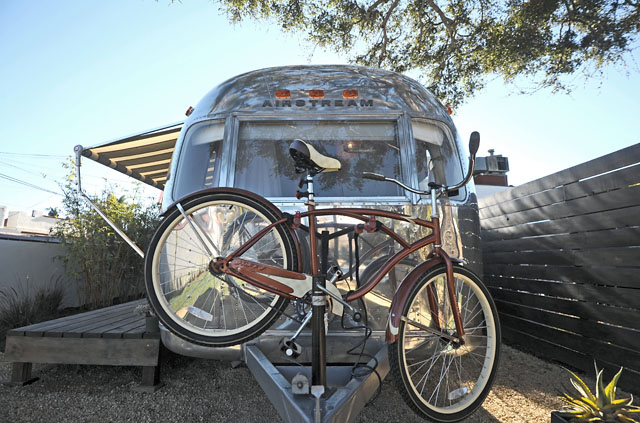 Alongside bringing fresh traffic to the Wishbone's businesses, which include the timeless Jimboz bar and popular Edomasa sushi restaurant, Miller said the camp's renovations have gone over well with existing residents, especially as Dipaola guaranteed that Mesa Lane's control of the property would not force any of them out. "They've been really supportive of it now that they've seen the improvements we've done," Miller said.
As of last week, the Santa Barbara Auto Camp is open for rentals, and Dipaola said that reservations are already coming in. The project has even garnered national attention, as the popular Home and Garden TV network spent a couple of days shooting on-site for an upcoming special program on small-space living. To see more, check out SBAutoCamp.com.