News
A Compendium of Bike Blogs
Wit and Wisdom
I'm sure most regular readers of Pedal On can't imagine needing another source of information on bikes or cycling culture in Santa Barbara. But for those enthusiasts who just can't get enough of riding and reading about cycling, here are some blogs that will feed your passion.
Bicycle Advocacy Blogs
If you're looking for a global perspective on bicycle-advocacy best practices then Copenhagenize is a must-read. This blog reports exhaustively on developments in urban planning that actively supports bicycle commuting. This is also the place to find awesome advocacy videos from around the globe.
I can relate to Bikeyface because I lived in downtown Boston. Boston is the ideal place to bike because there are so few parking spaces downtown. This is a cute cartoon blog about the adventures of a Boston commuter focusing on advocacy and safety with attitude.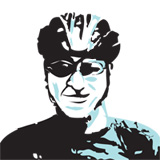 SFStreetsBlog is both a cycling and pedestrian advocacy blog that keeps an eye on local and national transportation issues. It's primarily for the bike-wonk who is interested in legislation and infrastructure that may affect commuting and how you can best respond to those changes. While it's San Francisco-focused, the issues will resonate anywhere.
Women on Bikes, edited by Melissa Balmer from Long Beach, is dedicated to celebrating the joys, beauties, and benefits of cycling for women. The blog will be featuring a post written by Christine Bourgeois, one of Santa Barbara's well-known riders and cycling education advocates, about our regional Pedal Power program.
Blogs For City Riding
For the Love of Bikes is a great urban-commuter blog focusing on new products, with simple graphics and lots of beautiful photos.
I like to scan Bikes And The City, a blog filled with luscious photographs. Consistently well written, B and C reminds us to appreciate riding in the city and also proves that some of us (not me) can look gorgeous and fashionable while riding a bike.
You can add UrbanVelo to the list of notable things from Pittsburgh, the city long famous for Steelers, Klondikes (I like Skyscraper cones better), and the Cathedral of Learning. Urban Velo is a great place to get the scoop on new gear and developing trends. I sometimes have a teary-eyed nostalgic moment when I recognize a Burgh street scene.
BikeHacks is written for commuters who want to trade in four rubber wheels for two. It is filled with good, practical tips and tricks for making your life on a bike easier.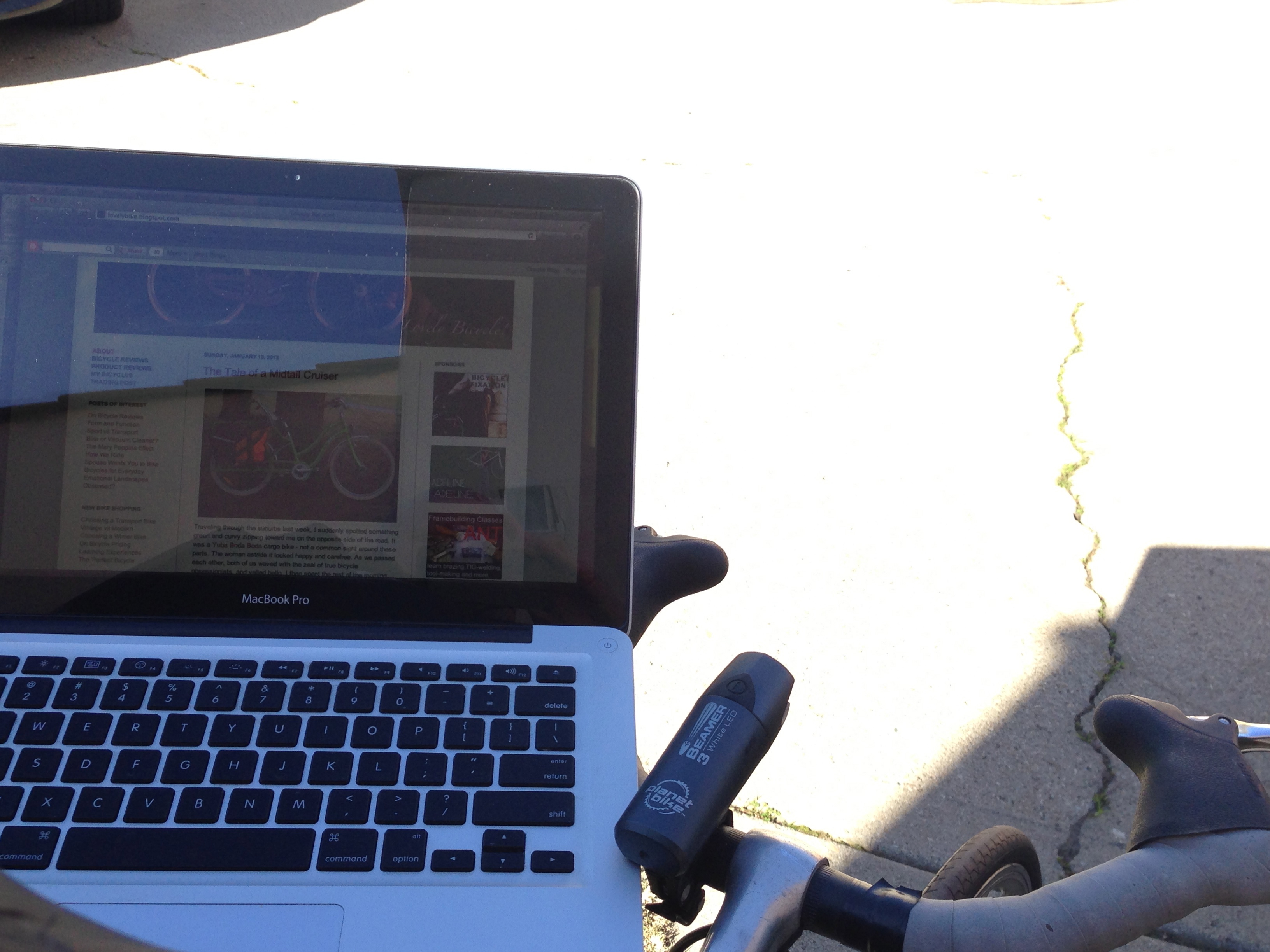 On days when I've had a difficult ride in Santa Barbara, I like to take a look at The Virtuous Bicycle. It's a new blog out of NYC that provides clear descriptions of the best way to handle tricky situations for road cyclists. Our difficult streets are their easy ones, but the tips for riders are awesome.
Bike Culture Blogs
If you want lots of sassy attitude in your blogs go straight to Bike Snob. Love it or hate it, almost everyone says they read Bike Snob. Exhaustive stream-of-consciousness rants and critiques of cycling news, culture, and minutia served with a huge dose of sarcasm and snark.
There are blogs for racers, bike messengers, and mountain bikers. Finally, there is a blog for just the average cyclist. Fat Cyclist is written for you and me. The writing is down to earth. The adventures and misadventures are ones that I can relate to as I ride around Santa Barbara. The blog was started as a way of documenting Elden Nelson's experiences in losing weight by cycling.
Red Kite Prayer describes itself as the "soul of cycling." Read it for its quality commentary about the best and the latest in the bike world. No sarcasm, but readable essays, reviews, and training advice focused on the positive. At the finish line, RKP is about "how our greatest efforts teach us about ourselves."
If you love classic urban commuting bikes you have to read Lovely Bike. LB documents the musings of a hopeless bicycle obsessionist. At times frivolous and self-indulgent, this blog is ultimately about beautiful, functional, and comfortable bicycles, with a focus on the classic and the handmade.
Peloton Blogs
Bike Hugger features lots of short and frequent postings, and longer product and cycle reviews. The blog covers a wide range of all things bicycle, focusing on performance, technology, innovation, racing, road-riding, and a little commuting.
The Boulder Report will suck you deeply into the world of pro cycling. Want the latest news on Lance Armstrong's legal issues? This blog should be in your bookmarks. The posts are filled with up-close stories about the world of racing.
The Inner Ring is a readable blog packed with news about pro cycling and the bike industry. Recent posts have talked about the upcoming 2013 World Tour, who's riding what bike, and a series on famous cycling roads such as the Madonna del Ghisallo. Lots of great commentary on stories that otherwise might get lost.
Rouleur Magazine Blog is another roadie blog for those riders who want to go beyond who came in first. There are well-written essays that capture a vivid sense of the motivation, thrill, and suffering of racing cyclists.
My friend Christine recommends Women's Cycling as the perfect resource for women interested in road riding or racing. It's perfect for racers, coaches, trainers, or anyone interested in improving their riding skills.
Off-Road Blogs
Where else could you find an article about mountain bike Legos? Vital MTB is for riders who love riding downhill in dirt and mud. It features race coverage, interviews, and reviews of gear and bikes, and is packed with point-of-view video clips of racers flying down mountains.
PinkBike is another solid blog for off-road riders. It's filled with mountain bike news, videos, photos and events.
Bike Travel Blogs
Yellow Tent Adventures is filled with beautifully written stories and photos about Willie and Kat's adventures exploring the world by bicycle. Long-distance bicycle journeys introduced them to far-off places and a simpler lifestyle.
If you dream of biking in exotic places, Biking Around Again is written by a retired computer nerd, Bryan, who started exploring the world by bike in July, 2011. Nice photos, and I love the detailed maps of his routes.
One last travel blog recommendation. The Path Less Travelled is written by Russ, a professional photographer who carries all his photography gear on a bike. He and Laura have been adventuring by bike since 2009. The photos will make you want to get on your bike and go!
These are some of my favorite blogs, but the list is always changing. Right now, for example, Bike Snob feels too edgy and acidic. The blogs I'm reading this morning are about cycling's sweet and simple pleasures.