Briefs
Man Busted with Drugs, Knife on School Campus Sentenced to Jail
Christian Hernandez, 19, Arrested Twice in One Month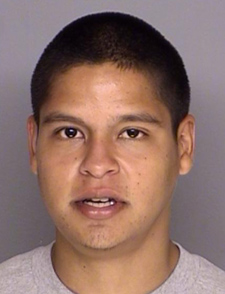 A man caught with drugs and a weapon on Santa Barbara High School's campus last year was sentenced to 180 days in jail and three years of felony probation, according to court documents.
Christian Hernandez, 19, who was arrested twice in one month for drug possession, was sentenced in December after pleading no contest to possession of cocaine and possession of marijuana.
According to police, Hernandez was arrested August 27 near the high school for possession of marijuana, cocaine, and a knife. A month later, with that criminal charge still pending, Hernandez was once again arrested, this time in the 300 block of North Milpas Street, where he was again found in possession of a knife and marijuana, police said.
Hernandez was sentenced on both cases in December.