News
Aid Afghanistan for Education
Rehabilitating the Afghan Education System, One Dollar at a Time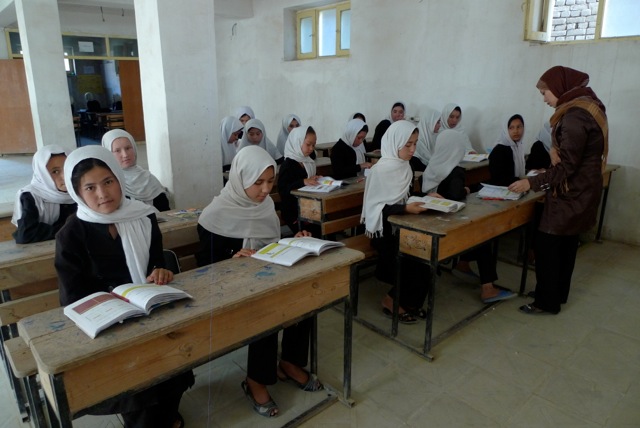 When Robin Eschler met Hassina Sherjan, she knew she wanted to help. Eschler, who founded the Santa Barbara marketing company Social Impact Marketing, met Sherjan last fall at the Santa Barbara Museum of Art, where Sherjan was invited to exhibit her home décor line, Boumi. Together, the women have rallied behind a cause that's close to both of their hearts: educating kids and young adults in Sherjan's native Afghanistan.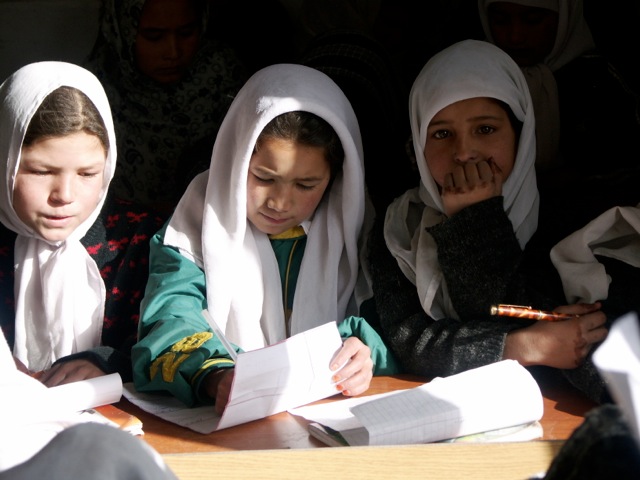 As a young girl, Sherjan and her family emigrated from Afghanistan to America, where she was raised and went to school. But after learning about the life her family fled in the Middle East, Sherjan turned her sights back on her home country. With that in mind, she founded Aid Afghanistan for Education (AAE), a nongovernmental organization that provides Afghan schoolgirls and young women with an education. Because the country's formal school system only supports students up to age 9, many, Sherjan says, are denied schooling, often due to poverty or early marriage.
"Afghans have been subjected to being brainwashed due to lack of access to education over the years," Sherjan said, "and democracies will not succeed in a society with over 70-percent illiteracy rate."
With Eschler's background in marketing and crowd-funding for nonprofits, the pair turned to Indiegogo in the hopes of raising $10,000 through a campaign that ends Monday, September 2. The money raised will be donated to Give2Asia, an international nonprofit that aids international philanthropies like AAE. If the goal is met, Sherjan will be able to pay the salaries of schoolteachers at seven schools for one month. But this is just the beginning of using crowd-funding websites to help AAE, she says.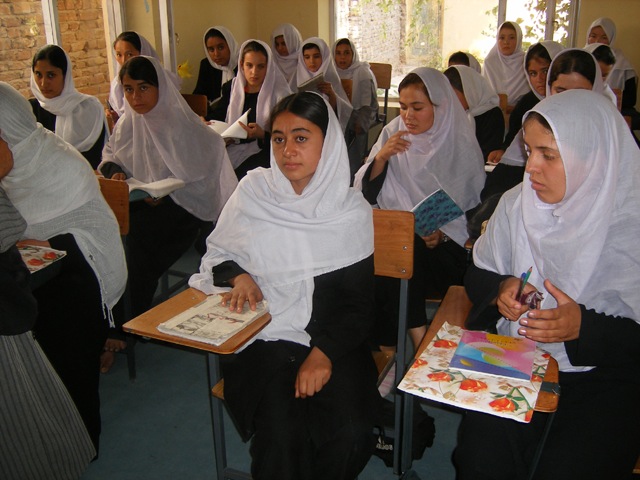 Since 2007, AAE has received financial support from USAID, the United States Agency for International Development, but budget cuts have forced USAID to halt funding to the group, meaning that Sherjan's 13 schools in nine different Afghan provinces could face closure. Sherjan initially tried the Ministry of Education for support, but it could take years for funding to kick in, she explained.
"AAE is not only educating 3,000 females and 104 males, but setting an example for future reform of the education system, where people can think for themselves," Sherjan said.
AAE schools offer a full program and students can graduate within eight years. Most of the AAE graduates are already working or have received scholarships, she said.
"The women won't stop coming, and the teachers won't stop teaching," said Eschler. "There's no doubt that the schools will continue because they're too important not to, but they need the funding."
To donate or learn more about Aid Afghanistan for Education, visit aidafghanistanforeducation.org or igg.me/at/AidAfghanistanforEducation.