Living
Scene in S.B.
Bike Repairs and Barber Shops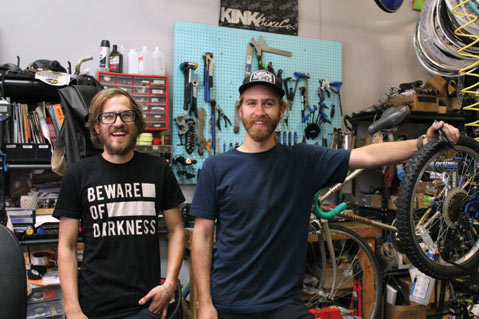 Bikes are just such an easy form of transportation; it attracts all kinds of people," said Josh Vanasse. "Working for a bike shop, I often wonder if I'm as crazy as some of the people that come in," said Pete Albrecht." "He fixed a luggage cart today," Vanasse said. Albrecht laughed: "That's one of my favorite parts of working [here], meeting all the awesome people in the community." The two guys work for Cranky's Bikes on State Street and will happily tune up your two-wheeled pedal pusher in between fixing luggage carts, strollers, and whatever else happens to come in off of Santa Barbara's streets.
"I'm the only one on this block that hasn't changed — the people down the street, the pizza place, pastrami place, all relatively new. I'm the only one that's been here," said Willie, of Willie's Barber Shop on Figueroa. Willie's has been on the block for 57 years.