Briefs
Two Rescued in Morning Rollover Accident
Patients Treated for Minor Injuries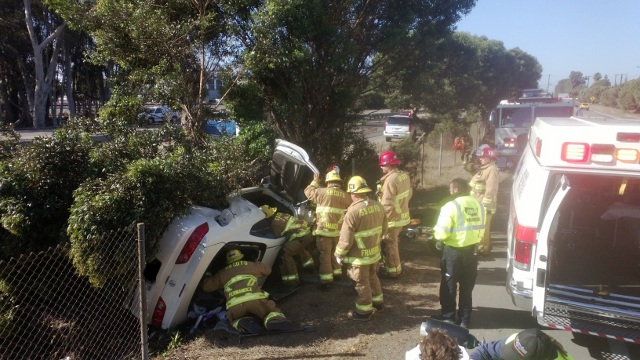 Santa Barbara County firefighters sawed through a chain link fence and thick vegetation to rescue two people trapped in a rollover accident this morning.
The accident occurred at around 9:30 a.m. on northbound Highway 101 near Fairview, and the two patients were treated for minor injuries. The highway remained open during the rescue efforts.
The cause of the incident is under investigation by the CHP, said County Fire spokesperson David Sadecki in a prepared statement. CHP representatives did not respond to requests for comment.