Briefs
Santa Maria Moves Toward New ICE Facility
Thousands Turn Out to Protest Decision; Lois Capps 'Disappointed' by ICE's Lack of Communication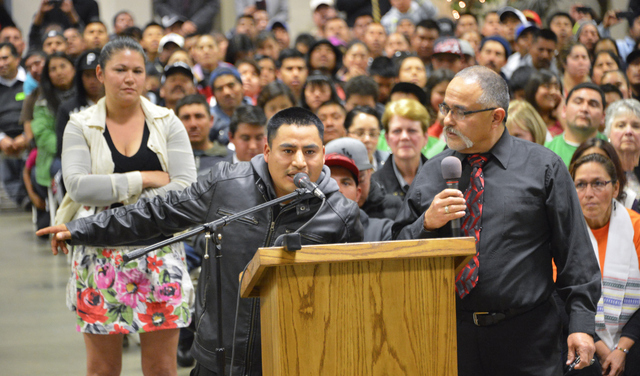 The Santa Maria Planning Commission on Wednesday approved the development permit for a 9,700-square-foot federal Immigration and Customs Enforcement (ICE) facility, despite a turnout of about 5,000 people at the hearing, most of whom were in opposition and 1,500 of whom filled the city's Fairpark convention center. The project will move forward with acquiring building permits unless the commission's 3-1 decision is appealed to the Santa Maria City Council, said city planner Neda Zayer.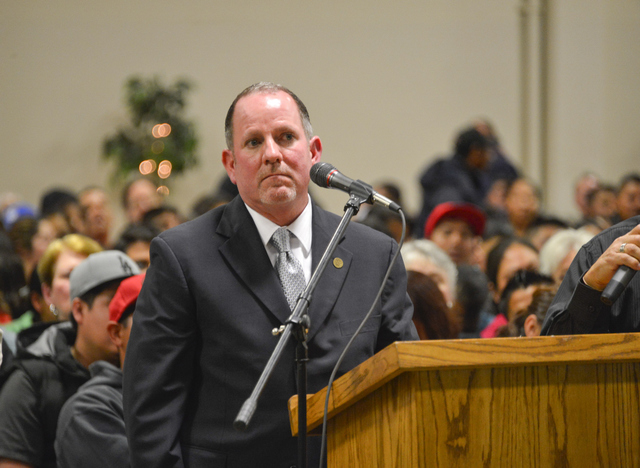 To be located at 740 West Century Street in Santa Maria, the one-story building, surrounded by six-foot-high wrought iron fencing in the front and eight-foot-high barbed wire fencing in the back, will take over the duties currently being performed at the ICE center at the Lompoc Federal Correction Institute, said ICE spokeswoman Lori Haley. The facility will hold up to 13 detainees — all transfers from regional jails or prisons — for no more than 12 hours; most will stay for a couple of hours before being moved to a Los Angeles-area detention center.
"The public should understand that ICE is focused on sensible, effective immigration enforcement, prioritizing our efforts first on individuals who present the greatest risk to the communities," Haley said, noting that the majority of those taken into custody at the Lompoc facility, in operation since 1996, had been convicted of serious crimes. Haley added that people don't need to be worried about living nearby and that ICE is "committed to working with the local leaders" to address any concerns.
In a statement released on Tuesday, Congresswoman Lois Capps said that ICE hadn't done enough to assess area residents' issues with the facility, referencing the project's history, which saw Planning Commission and City Council hearings regarding a General Plan amendment and a zoning change.
"I've been extremely disappointed in the lack of outreach and communication from ICE regarding the proposed new facility they are seeking in Santa Maria," she said. "It troubles me that concerned citizens may not have even known about the proposed facility had they not been paying attention to the City Council agenda. This is not the way to build productive relationships or ease the community's concerns. Given the significant local interest in this proposed facility and the desire for continued communication, I sincerely hope that ICE will be responsive to the community's input."