Opinion
Hooked on Nicotine
Kudos to CVS for Breaking the Cycle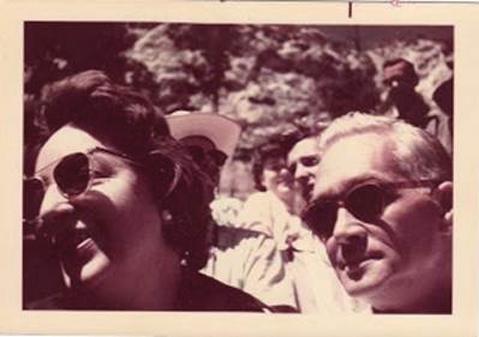 Dad smoked.
Everyone did, from my uncles to movie stars like John Wayne smiling from magazine ads holding packs of cigarettes to doctors in white smocks.
Smoking was sexy. Audrey Hepburn posed glamorously with an impossibly long cigarette holder. Wayne was a six-pack-a-day puffer.
Tough guys like Bogie smoked. Who wouldn't? Bruce Snyder, manager of Manhattan's chic "21" Club, couldn't understand why the city wanted to crack down on smoking. "I mean, having a cigar or a cigarette over port after dinner is so sophisticated."
But my father had no such pretentions of looking cool. No one on Chicago's South Side was cool. He was hooked on nicotine, like millions of other Americans in that era, and this one.
Today, we know nicotine is a highly addictive, dangerous drug. But no one talked about it back in his day, certainly not the cigarette companies that were and are the merchants of death.
Nicotine triggers the release of a chemical in the brain called dopamine. To some extent, it supposedly boosts your mood, calms you, and makes you feel alert. When it wears off, your body says "more." No wonder it's so hard to kick the habit. You're an addict.
Meanwhile, the carcinogens in the tobacco are playing hell with your body ​— ​cancer, heart disease, and more. Every year, more than 440,000 Americans die as a result of smoking, including 49,400 from secondhand smoke. If you're smoking around your child, quit right now, cold turkey.
But back then, cigarette makers kept the dangers mighty quiet. No one told my dad that he was probably killing himself. I remember stuffing his cigarettes with those little explosive loads I knew would pop when he lit up in the middle of the night. Pop it did, but he never said a word to me the next morning.
Even today, I'm not sure why I did it. A childish prank? My subconscious warning to him to stop?
Anyway, Dad didn't, until the morning he died of a heart attack at age 53. He never got to see his first grandchild, born two days earlier when he and Mom were in California and my wife and I were in Chicago.
A few months later, we had moved to California, but it was too late to spend time with my father, have a family dinner, maybe go to a ball game together, and look forward to the next grandchild.
To me, the family was never the same. Dad was missing. I felt that life had played a dirty trick, just when my parents had left the gloom of Chicago for life on the sunny side, in Sacramento. Years earlier, as youngsters, they had moved from Iowa to the thriving city of Chicago, full of high hopes.
They struggled through the Depression, and my father found himself in a town without jobs. But Uncle Sam was gearing up for World War II, and Dad heard they were hiring at a defense plant. "Can you read a micrometer?" he was asked.
Dad had never heard of the device used to measure close tolerances. But he had three children at home and replied, "Sure." He was hired and quickly learned. There's nothing like empty plates at the dinner table to stimulate one's education.
Dad studied and became a quality-control engineer. When the war ended and the aerospace industry moved to California, Mom and Dad moved with it. Finally, my mother's dream of living in California was coming true.
They settled in a cute cottage. After all the early tough years, the golden years beckoned. But within a year, he was dead, a life cut cruelly short. My children never got to know their grandfather.
In 1984, about a quarter of Californians smoked, according to state health department statistics. By 2010, it was down to 11.9 percent ​— ​and dropping, I hope.
It should help that the CVS drugstore chain will stop selling cigarettes as of October 1, costing it around $2 billion a year in sales, and will start a "robust" smoking cessation program.
My father favored Chesterfields, but to me, they're all the same: cancer sticks and coffin nails.
GOOD PEOPLE: In the current Ensemble Theatre Company's production of David Lindsay-Abaire's play Good People, a have-not woman from low-income Southie Boston confronts a have-got doctor, an ex-boyfriend who "escaped" Southie. The play crackles with moral and ethical fireworks, including whether he's father of the baby. (Through February 23 at the New Vic.)