Living
Event: Pride Festival
Pacific Pride Foundation Hosts Its Annual Gay Pride Celebration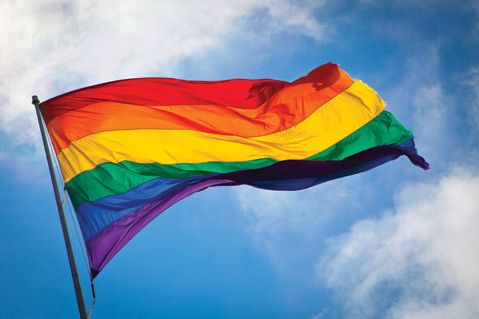 In 2009, an estimated 2.5 million people filled the streets of São Paulo, Brazil, to participate in the city's annual Gay Pride Parade. While Santa Barbara doesn't boast those kinds of numbers (thank the heavens), our fair city's Pacific Pride Foundation (PPF) still puts on great events annually in celebration of gay pride. And this year is no exception.
The main attraction is the daylong Pride Festival, which offers entertainment, eats, and education. Performers include YouTube sensation Cazwell, who describes himself as sounding like "Biggie Smalls ate Donna Summer for breakfast"; Morgan McMichaels, a popular drag performer who was in the second season of RuPaul's Drag Race reality television competition; and Lunden Reign, a rising L.A.-based rock band who recently completed their first full-length album, American Stranger.
The day also includes a dog show, Put Your Paws Up, in which folks dress up their four-leggeds in rainbow garb and have the pooches show their best tricks; performances by area talent including Kat Devlin, S.B. Drag Divas, 2014's Queen of Pride Azara Sapphire, and Technical Difficulties; and food trucks, a beer-and-wine garden, dance tent, game area, merchants, and a mobile testing unit where PPF's Community Health Outreach Workers will administer free, anonymous HIV and hepatitis C tests (11 a.m.-4 p.m.).
Founded in 1976, the Pacific Pride Foundation's mission is "to offer comprehensive health and social services, counseling, care, education and advocacy to anyone at risk for, infected with or affected by HIV/AIDS; and provide sociocultural services sensitive to the needs of the lesbian, gay, bisexual and transgender communities."
The festival takes place Saturday, July 12, noon-7 p.m., at Leadbetter Beach. For more information on the festival and other pride events, call 963-3636 or visit pacificpridefoundation.org.