Business
Heat Vision for Your Phone
Goleta Companies FLIR Systems, Seek Thermal Release Imaging Gadgets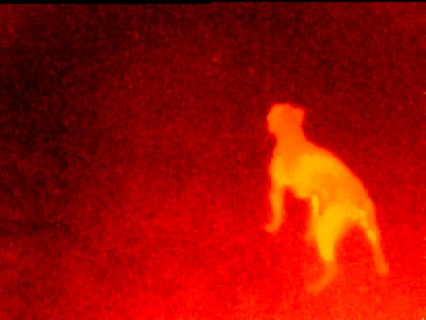 What was once a super expensive technology reserved for soldiers, firefighters, contractors, and Predator aliens is now available to the masses via smartphone add-ons developed by two Goleta companies.
The thermal imaging cameras released by FLIR Systems (in July for $349) and Seek Thermal (in September for $199) convert heat energy into glowing images that, reps say, have a variety of practical applications. Users can scan a dark parking lot before heading to their car, find leaks, clogs, and bad insulation at home, check BBQ temperatures, and so on. "There are tons of things that consumers will come up with," said Seek Thermal CEO Robert Acker, noting how boaters may use the plug-in to check the water at night and how hunters have talked about its helpfulness in tracing blood trails.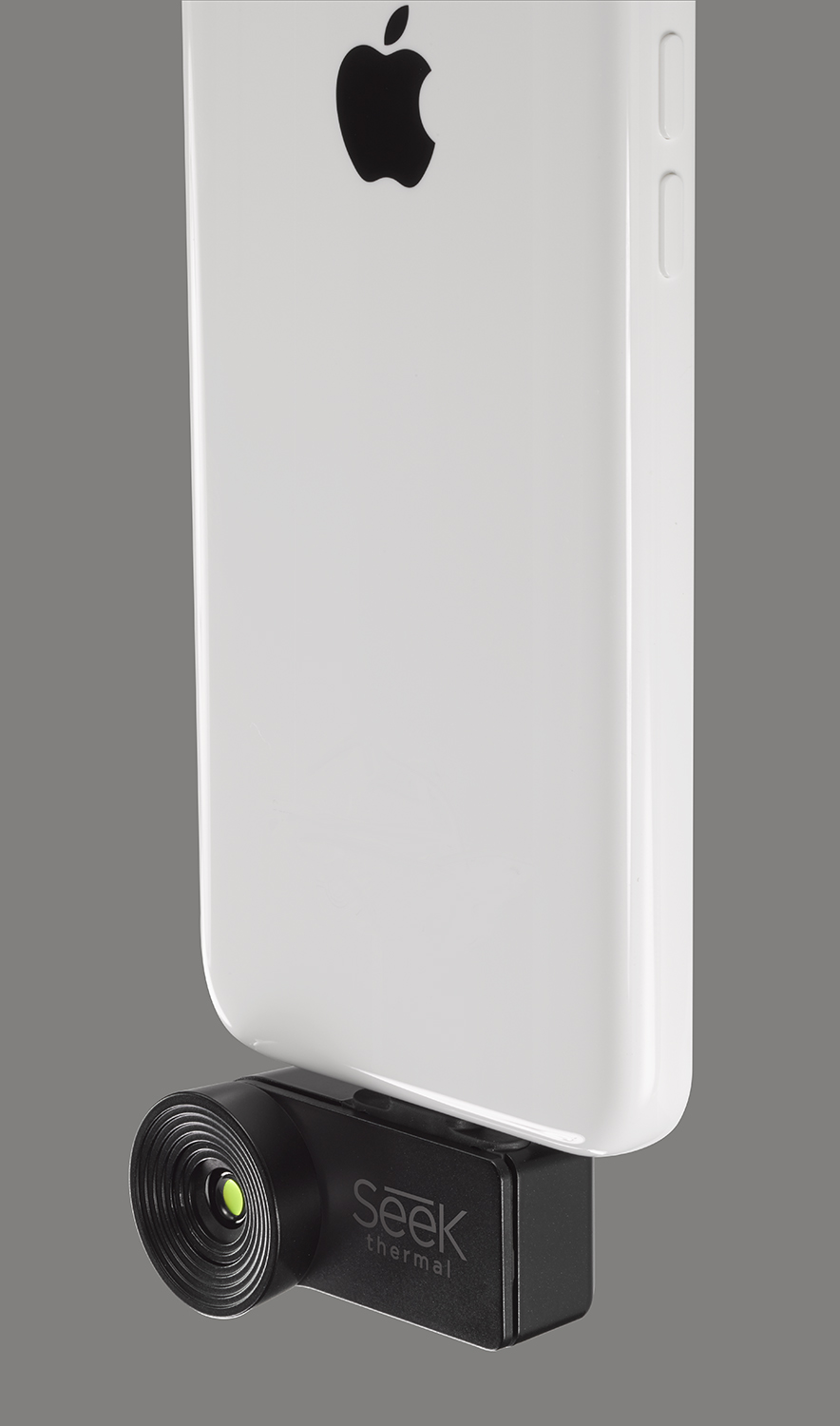 Commercial heat-detecting cameras have been around since the 1960s, but back then they cost around $100,000 and needed to be cooled to 300 degrees below zero. Over the years as the technology was refined, they got more accessible and cheaper, and in last decade have been deployed beyond the military and into commercial industries. (Last October, The Independent reported on their integration into car safety systems.) But before this year's smartphone-targeted launch out of the South Coast, stand-alone units cost a minimum of $1,000, if not much more.
Longtime thermal imaging giant FLIR is based in Oregon and has around 400 employees in Goleta. Their new consumer gadget, the FLIR One, is a camera-equipped case that fits an iPhone 5 or 5s and runs on its own battery. The lightweight Seek Thermal unit, by contrast, plugs into the data ports of iPhones and Android phones. Both devices capture still and video images and run through apps, but Acker claims their camera has seven times as many pixels — 32,000 — as FLIR's. He also said Seek's camera can see temperatures between -40 and 440 degrees Celsius whereas FLIR's can only pick up a range of 0 to 100 degrees. (Both cameras are compared and reviewed here.)
Different from night vision — which takes a small amount of available light and multiplies it to create green and black visuals — thermal imaging measures natural radiation (heat) in the infrared spectrum and requires no light at all. The displays typically come through in color gradients, but the cameras can't see through clothes, walls, or even glass as they only detect surface temperatures.
Industry vets Bill Parrish and Tim Fitzgibbons founded Seek Thermal in 2012 and raised $30 million toward their new venture. The pair previously ran a company named Indigo Systems, which FLIR bought in 2003, and collaborated this time around with with Raytheon Co. and Freescale Semiconductor Inc.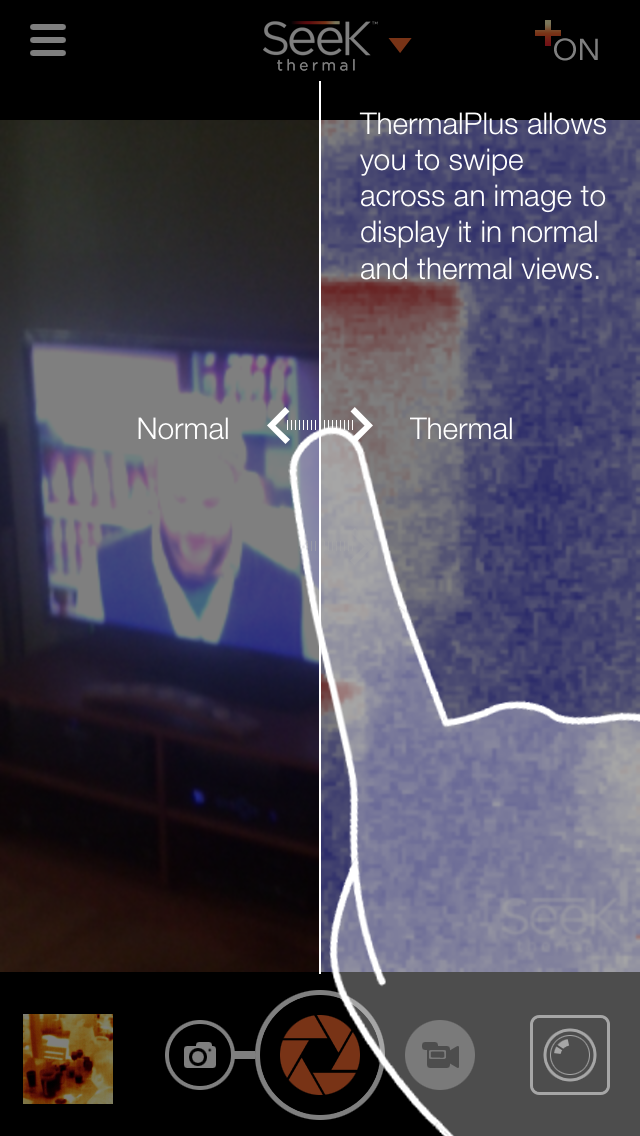 Acker said their smartphone camera's core has been in the works for about two years, and he credited Raytheon and Freescale with helping them figure out out how to make the unit's chip and its thermal sensors small enough and light enough to fit in such a tight package. Getting the chalcogenide lenses mass produced at price points was another hurdle they eventually cleared. "Not that many people in the world can build this kind of stuff," he said. "The sensor chip is a whole generation ahead of anyone else."
Acker, a former head of marketing at XM Satellite Radio, employs around 20 people in Goleta and said Seek Thermal will likely grow and expand over the next year. "It's exciting because we're launching a whole new industry," he went on. By early 2015, the company says it will release a software development kit so third parties can create their own specialized apps for the cameras. Industry experts have predicted that the market for thermal devices, which was fairly flat between 2011 and 2013, will double to nearly $4 billion by 2019.
As Seek Thermal clocks sales ahead of the holiday season, Acker said he's curious to hear how people utilize their new heat vision. One tester said he used it to check if his dog was sitting on the couch when he was gone.