News
Police Detail Domestic Abuse and Angela Laskey's Murder
Aubrey Wadford Accused of Fatally Stabbing Ex-Girlfriend in Their Apartment Near Their Daughter
In court on Monday, Santa Barbara police painted Aubrey Wadford as a hard-hearted killer who showed little emotion in the minutes after he allegedly stabbed his ex-girlfriend to death as their 2-year-old daughter watched TV in the next room. In their testimony, officers also described how Wadford and victim Angela Laskey routinely argued behind closed doors in the weeks and months leading up to the October 29 attack and that neighbors would hear Laskey yell things like "Leave me alone!" and "Don't touch me!" during the fights.
Officer Nathan Beltran was the first to take the stand. On the night of the murder, he responded at around 1:40 a.m. to a domestic disturbance call in a West Los Olivos Street apartment complex. Beltran parked his cruiser a short distance away and listened for any shouting or commotion as he approached the building, but he heard nothing, he said. Beltran spoke to the neighbor who made the 9-1-1 call. The neighbor reported he had heard "banging around" and a woman "screaming bloody murder" in the one-bedroom apartment across the hall, which was occupied by Wadford, Laskey, and their daughter. The violent noise subsided as he was on the phone with dispatchers, he said.
Beltran, now accompanied by backup officer Blake Burgard, knocked several times on Wadford and Laskey's door. After about a minute's delay, Wadford cracked the door ajar before retreating a short distance into the apartment. Beltran and Burgard entered the unit lit only by a TV on low volume and immediately noticed a pool of blood at their feet and Laskey lying face down between the living room's couch and a bed. Wadford stood in the middle of the room facing the officers with a "blank, calm stare" and put an unlit cigarette in his mouth, Beltran said. It was then the officers noticed the blood on Wadford's sweatshirt, hands, and cigarette.
As Beltran moved to place Wadford in handcuffs, Burgard rushed to Laskey. He saw a deep cut to the back of her neck and three more cuts on the front of her neck. An autopsy would show the lacerations were 3½ to 5 inches deep. Burgard testified he grabbed a baby blanket and applied pressure to Laskey's wounds and started administering chest compressions as paramedics arrived to the apartment. They declared Laskey dead at the scene. Beltran said the only time Wadford showed emotion during his arrest and as he was led outside was when he shot the officer a dirty look after being denied permission to smoke.
Burgard also checked the apartment's bedroom after Wadford indicated his daughter was inside. Burgard said he found the girl sitting in bed in her diaper watching TV. She looked over at him, and he closed the door, standing guard so she wouldn't see the horrific scene in the living room. Authorities said that Laskey's mother, who lives in Scotland, has since taken custody of the girl.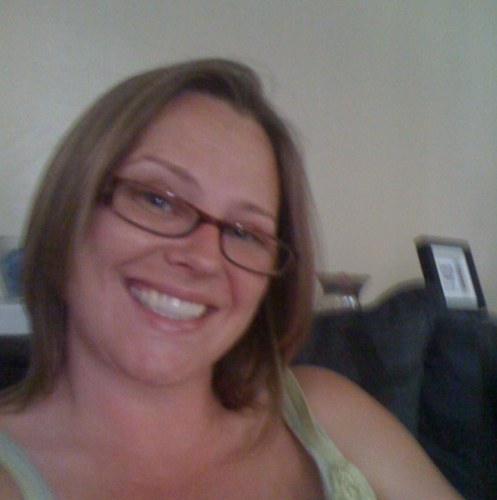 The officers testified they found a large kitchen knife covered in blood on a counter above the bed. They also discovered a backpack and trash bag full of Wadford's clothing and other personal items near the front door. When Wadford was arrested, the officers noted a bleeding cut on one of his hands. Wadford said later that night at the hospital as he was being examined that he had cut his hand the previous night.
During Monday's preliminary hearing — which ended with Judge Brian Hill ruling there is enough evidence against Wadford for him to stand trial for murder — detectives Ryan Dejohn and Brian Larsen described interviews they conducted with Wadford and Laskey's neighbors. One neighbor said they regularly drank and smoked with the pair in the cul-de-sac outside the complex. They said they heard the two fighting approximately twice a month, and that Wadford recently confided that the relationship had ended but that he was still living at the apartment. Wadford asked the neighbor to help him bypass the security code on Laskey's iPhone so he could identify a suspected new boyfriend. He also said he worried Laskey was going to move with their daughter to Scotland. The night of her murder, Laskey reportedly texted a friend, "I so need to get out of here."
Another neighbor told detectives they had witnessed Wadford and Laskey engaged in a yelling match approximately six months ago and that they intervened, telling Wadford to "back off." The same neighbor saw the pair out on the street the night of October 28, less than two hours before the 9-1-1 call was made. Lasky, normally "open and friendly," was sitting on the curb quiet and sullen, the neighbor told detectives. Wadford "loomed" over her. Minutes later, Wadford wandered into a dry creekbed nearby, and the neighbor told Laskey, "Everything is going to be okay."
In Monday's final testimony, Detective Crystal Bedolla explained that the forensic pathologist who performed Laskey's autopsy reported that she had bruises on her face, chest, foot, and arms. She also had multiple cuts — likely defensive wounds — on her hands. Wadford's attorney, Mindi Boulet, repeatedly questioned Bedolla over why police had not taken photographs of her client's body, other than his hands and feet, to document any possible injuries he sustained that night. Boulet also grilled the detective over the fact that she could not recall the results of Laskey's toxicology report.
Wadford, a licensed respiratory therapist, has no prior criminal record in Santa Barbara. Laskey, originally from Dumfries, Scotland, worked as a customer service manager for U-Haul and has been described by friends and colleagues as warm, upbeat, and a devoted mother.
The case is being prosecuted by Deputy District Attorney Von Nguyen. Wadford is scheduled to appear back in court on December 23.