Opinion
Revolutionaries of Sex
New Book Chronicles Revolution in a Pill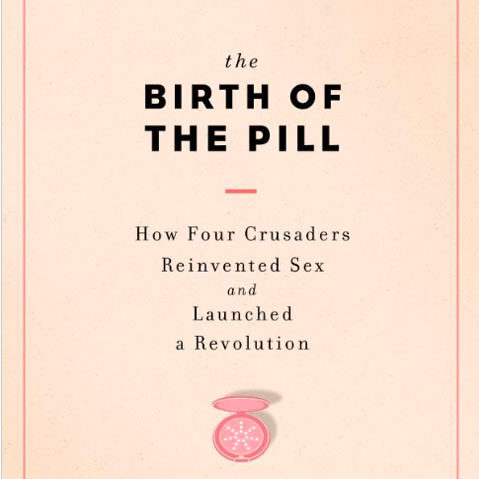 FIRED BY HARVARD: Montecito millionaire Katharine McCormick helped bankroll the creation of "the pill", and although I never met McCormick, I once interviewed her fellow revolutionary Dr. Gregory Pincus.
Although detractors saw him as some kind of mad scientist back in the 1930s, the physician I sat down with in the 1960s was soft-spoken and neatly dressed in coat and tie.
But during his pre-pill days of the 1930s, studying the reproduction systems of lab rabbits, Dr. Pincus was ridiculed in the press. Nervous officials at Harvard fired him.
Tinkering with the ovaries of Mother Nature's creatures, much less those of human females, was taboo. Birth control itself was illegal in many states.
Although the New York Times then falsely portrayed Pincus as a sinister scientist trying to grow babies in bottles, "the Times was prescient in at least one respect, explaining that his technology might eventually emancipate women from the demands of childbirth [and] separate love from reproduction …" according to the new book by Jonathan Eig, The Birth of the pill: How Four Crusaders Reinvented Sex and Launched a Revolution (W.W. Norton & Co.).
Young women of the 21st century can hardly imagine what it was like before the pill came into the world in 1958, wearing the brand-name disguise Enovid and marketed by Searle pharmaceutical as a method of regulating the menstrual cycle, not as a means of birth control.
That was a hush-hush subject in respectable homes, even on the groundbreaking eve of president-to-be John F. Kennedy's New Frontier and the promise of a brave new world.
After all, "in 1958 seventeen states still had laws banning the sale, distribution or advertisement of contraception," author Eig points out.
In Kennedy's Massachusetts, where much of the pill work was done, it was still a felony, believe it or not, to "exhibit, sell, prescribe, provide or give out information" about contraceptives, Eig said.
Finally, years of research and human trial tests in Puerto Rico produced the miracle drug, thanks to McCormick's money, Dr. Pincus's perseverance, and crusading by the third revolutionary, fiery birth-control pioneer Margaret Sanger.
But Searle needed a pitchman, someone to convince the world. He turned out to be the fourth person referred to in the title: Dr. John Rock of Boston. He was perfect. "He was Catholic; he was tall, silver-haired and handsome and he was no one's idea of a flamethrower," Eig writes.
"He believed in Enovid. He believed in the birth control pill. He believed it was safe. He believed it would be a great boon for women and a boon to marriage." He was married with children and grandchildren and possessed a fine reputation in the medical world. Searle hired him to write a brochure for doctors. He called it "family planning" rather than birth control.
But would the strict Food and Drug Administration approve Enovid? In 1959, the Enovid application wound up on the desk of an FDA part-timer, ob/gyn physician Pasquale DeFelice, a Catholic and on his way to becoming the father of 10 children.
The future of the pill was in his hands. Months passed. It had been 10 years since Pincus and Sanger met in a Manhattan Park Avenue apartment on a cold winter night to discuss whether such a pill could be developed. "Do you think that it would be possible …" she began.
"I think so," he replied.
"Well," she said, "then start right away." He did.
On May 9, 1960, the New York Times blazed out the headline: "U.S. Approves Pill for Birth Control." The Revolution had begun.
McCormick was 84, and Sanger was 80, ill and showing signs of senile dementia. "Without Sanger to push them, Planned Parenthood did not embrace the pill right away," Eig writes.
But one day, Katharine McCormick walked into a Santa Barbara drugstore and handed the pharmacist a prescription for Enovid, for a friend.
"She had waited many years and spent great sums of money in the hope that such a simple transaction might be possible, and that day had come."
In my interview with Dr. Pincus, I noted that drug companies were on the road to making untold millions from his pioneering work. Had he made any money from it?
No, he replied. Not a penny. He had declined to patent the miracle in a bottle. Pincus died on August 22, 1967. His tombstone reads: "A Great and Kindly Man."