News
Children's Library Kicks Off Fundraising Campaign
$1.7 Million More Needed for $5.6 Million Remodel of Downtown Branch Basement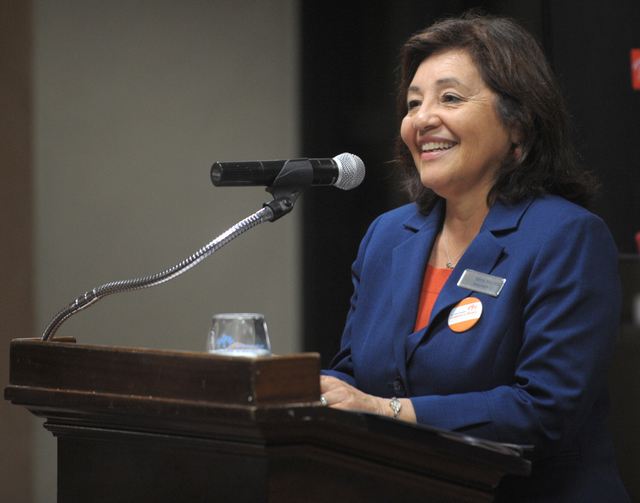 Kitty and Dave Peri have been going to the Santa Barbara Public Library's downtown branch for almost 70 years — as children, with their children, and now, gleefully, with their grandchildren. So when they heard the library was planning to remodel its small children's section, Kitty and Dave donated before the fundraising campaign even began. "This library holds our childhood memories," said Kitty, "and it's an excellent cause."
On Friday night, the library held a fundraising event, and the Peris donated an additional $1,000. Over 150 people filled the basement of the downtown branch — the Children's Library's future location — and raised $150,000 toward the $1.7 million still needed for the $5.6 million remodel.
"The Children's Library is something that we've dreamed about for many years," said Library Director Irene Macias. "In fact, when the library was remodeled in 1980 and the Children's Library sort of got short shrift, there was a big outcry in the community. But about four years ago, we decided to just raise the funds and reach out to the community."
Construction on the new library will begin in the next couple weeks and is scheduled to be completed this summer, hopefully in time for the summer reading program, said Macias.
The remodel will transform the basement that used to hold periodicals, old magazines, newspapers, DVDs, CDs, and microfiche into an open space with reading nooks, a computer lab, and reading tables for parents and children.
Veronica Ocejo, 26, said she brings the three children she babysits to the current children's section only rarely. "The last time we came, the children's area just seemed very small," she said. "With this new children's section, we probably will come much more often, and it hopefully will get the kids reading more."
The current children's area is also overcrowded and unsupervised and has high shelving and little natural light. Bev Schwartzberg, the library's adult literacy coordinator, said the new area will be designed specifically for children and will be modeled after the natural environment of Santa Barbara, with waves painted on the walls, natural light streaming through the reading nooks, and the Channel Islands stitched in the blue-striped carpet.
Janet Garufis, the fundraiser's emcee and board president of the Scholarship Foundation of Santa Barbara, said she thought the event was successful and is confident the library will have no trouble raising the remaining money.
"People have a special remembrance of libraries and their own experience of libraries, and so I think it's something that touches us all," said Garufis. "Now what we want to do is to reach out to the entire community and give everybody a chance to participate."
The library is now taking donations at its website: SBChildrensLibrary.org.