News
Democracy Alive in Isla Vista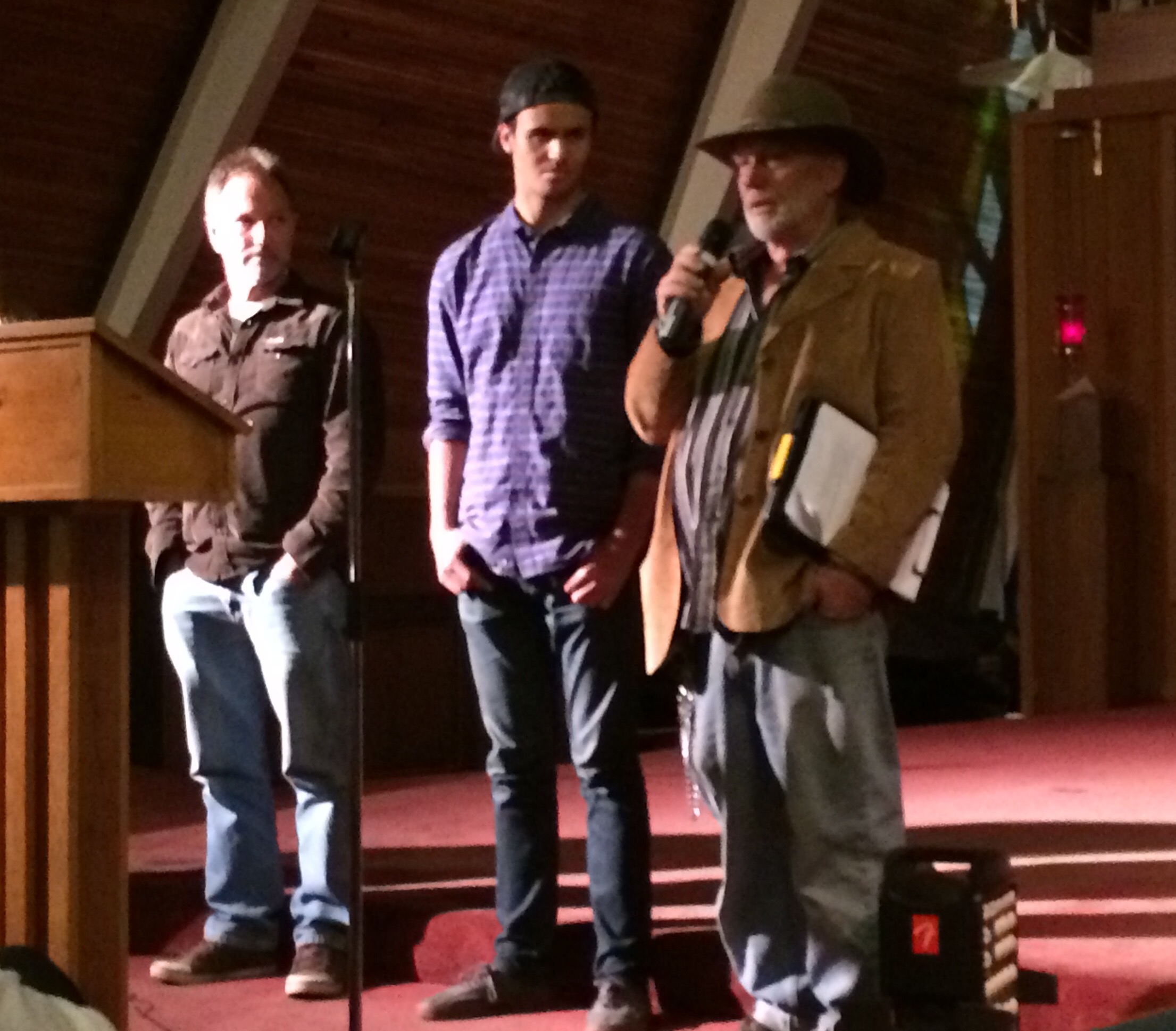 If Winston Churchill could sit in on a town hall forum in Isla Vista, his opinion that democracy is the worst form of government except it is better than all of the others would be confirmed. Democracy — and controversy — proved to be in action Thursday night at St. Michael's University Church where several dozen Isla Vista advocates — young and old and student and nonstudent — discussed what the makeup of a governing board could look like should Assemblymember Das Williams's bill to create a special district in the unincorporated college town become law. Williams must submit a draft of the bill by March 16.
A robust series of public meetings — 27 have taken place — have seen an even mix of students and homeowners since the bill was first introduced in early December. The meetings have generated considerable input about which services a special district could offer — community policing, landlord-tenant mediation, or additional lighting, among others — and what form of taxes could be levied on residents. On Thursday, the discussion was quite controversial as participants deliberated over what the boundaries could look like and who would sit on the board.
After meeting in small circles for about an hour, some participants took to the podium to speak on behalf of their group. All speakers suggested the board should be made up of mostly elected (between four and six) and a few appointed (between three and four) representatives. Who would hold the appointed seats remains divisive as ideas included long-term residents, UCSB officials, or SBCC administrators. Williams later noted that it might be difficult to fill a board of nine to eleven members and it could increase the potential for empty seats or unchallenged ones.
Also at issue was whether or not a residency requirement would be a condition for boardmembers. One participant suggested that all boardmembers must have lived in Isla Vista for one year while a portion of the seats would go to residents who had lived in the special district for two or three years; the matter would hinge on whether or not the UCSB residence halls were included in the district's boundaries.
Many speakers leaned toward the idea of at large elections, fearing that district elections could limit the number of long-term residents who tend to live close together on the west end of town from securing a seat on the board.
Where exactly the district boundaries would be drawn was also hashed out. Several speakers liked the idea of limiting the special district to "IV proper," but others threw out ideas such as including UCSB faculty housing or Kmart or the oil platform located off of Ellwood. Several suggested UCSB should be included only if it were to pay fees.
The board would likely consider implementing parking restrictions, which could theoretically limit the number of out-of-towners who flock to Isla Vista for Halloween or Deltopia. In the past, people concerned about beach access scrutinized restricting street parking. If parking permits were put into effect, the California Coastal Commission would have final say. A forum to discuss parking is scheduled to take place on Friday afternoon at 4 p.m. at the Pardall Center.