Living
Event: Grange Hall Revival
Ojai's Historic Grange Roars Back to Life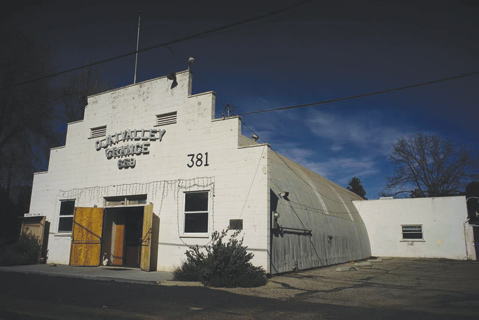 Listen up, everybody: From contra dance and fiber dying to basic animal husbandry and canning 101, the coming week in Ojai is serving up an impressive menu of farm-based wisdom. For eight days (March 15-22), Ojai's historic Grange Hall is slated to roar back to life and reclaim its once proud halcyon days when the old Quonset hut on Cruzero Street was the cultural hub for the region's farming community. Thanks to the folks from the Greenhorns — a female-led national outfit of young farmers committed to nurturing along the sustainable farming movement going on right now across the country — the Ojai Grange will be the final stop on a California revival tour of more than 15 existing granges throughout the state.
There was a time, several decades ago, when the Grange Hall in Ojai was the epicenter for the valley's farm life, which was the heart and soul of the region. Like similar halls all over the country, the Grange brought people together to talk story, served as a vibrant gathering place for classes and social events, and was ground zero for important advocate work being done for rural agriculture in the face of big business.
However, like so many granges throughout the state and nation, Ojai's Grange Hall has suffered from a slow and steady decline: Membership has dwindled, and the facilities have eroded as the community at-large has shifted away from the space. This drift from the core is exactly what the Greenhorns are working against with their revival tour. Even better, they are hoping to turn some younger generations of like-minded folk on to the pure — and occasionally critical — community magic that a robust grange can provide.
Ojai farmer Grace Bueti Malloy, who has been helping organize this week's exhaustive lineup of events, classes, and lectures and whose family's Poco Farm is less than a mile from the Grange, summed it up: "No one really knows what a grange is anymore or that we have this incredible space and resource right here in Ojai …. We are trying to reinvigorate this space so some of the elders and families that have been here can gather and give down to the next generations." Further, all of the proceeds from the events will go toward some long-needed maintenance work at the Ojai Grange Hall.
Some of the coming week's highlights include goat milk soap making, basic goat keeping, salsa and tamale making, seed saving, DIY gray-water-system installation, biodynamic compost tea class, and lectures from farming activist luminaries such as Harvey Smith and Severine von Tscharner Fleming.
4·1·1
The Ojai Valley Grange Revival Week takes place Sunday, March 15-Sunday, March 22. For more information, see grangefuture.org/ojai or email ojaivalleygrange@gmail.com.