News
Coast Guard Clashes with Yachters
S.B. Boaters Accuse Anti-Terrorism Unit Protecting Cruise Ship of Going Too Far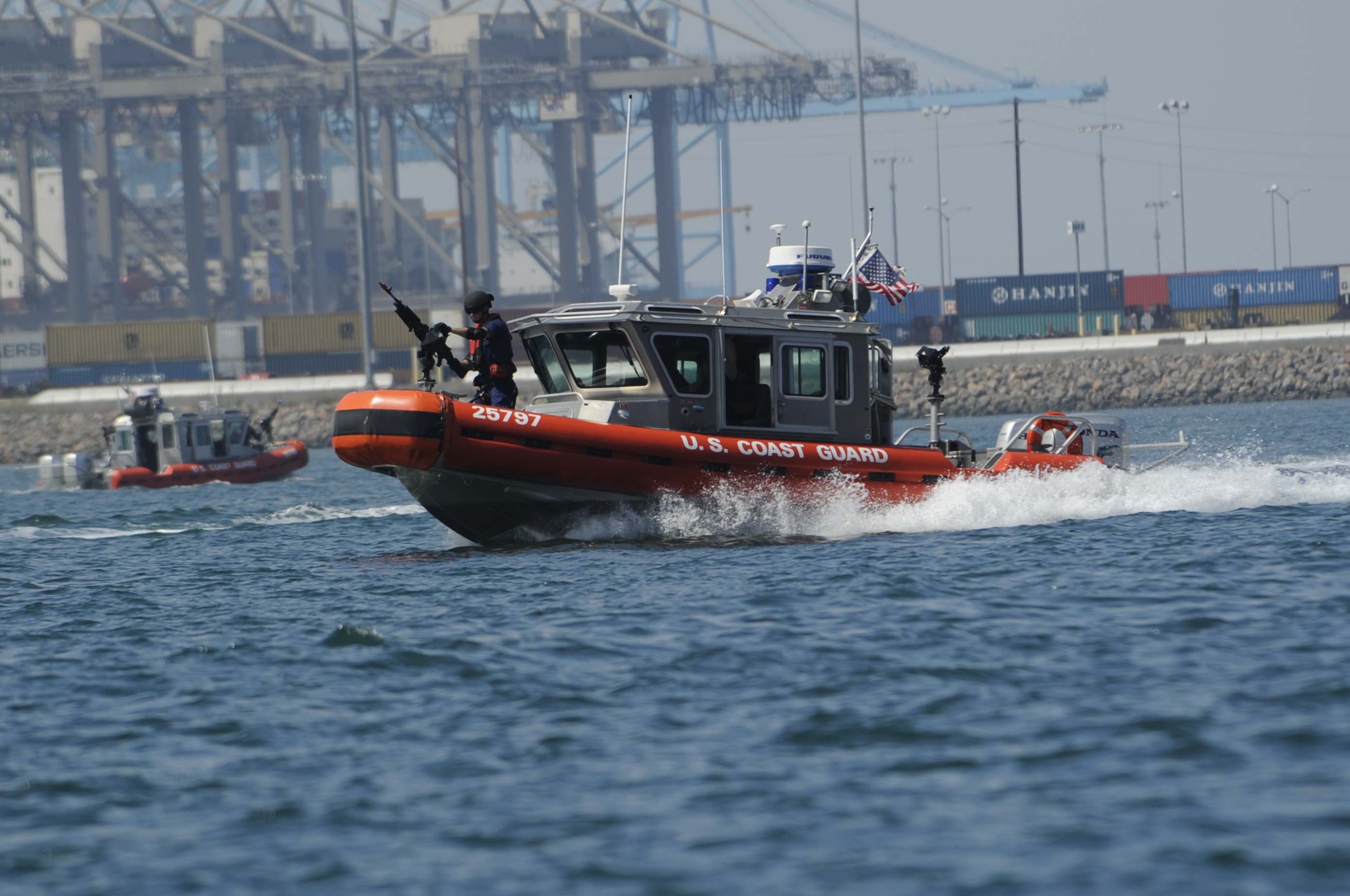 Last week, during the Santa Barbara Yacht Club's Wet Wednesday sailing race, harbor officials began fielding complaints from multiple boaters that Coast Guard crews guarding a nearby cruise ship were aggressively ordering them away from the ship and leveling their rifles and bow-mounted machine guns at race participants. The boaters claimed the Coast Guard was excessively intimidating with their bullhorns and weapons during the confrontations.
"This was the first time during my 15-year sailing career in Santa Barbara that I've seen the Coast Guard with their guns drawn," said yacht racer Bengt Johansson this Thursday. "Quite intimidating — especially on the same day a guy got shot for a broken tail light."
"I saw the Coast Guard inflatables approach some boats at full speed with lights flashing and artillery pointed at them," said Thomas Tunberg, echoing additional accounts relayed to The Santa Barbara Independent.
The Coast Guard has categorically denied aiming any guns at yachters, but it admitted that the hostilities arose out of a changing of the guard and an unannounced and still vague expansion of the security zone it enforces around cruise ships.
For last Wednesday's race, the Coast Guard brought an elite anti-terrorism team up from their Los Angeles-Long Beach base to oversee the safety buffer. In response to heightened concerns over domestic and overseas extremism, the Coast Guard recently ratcheted up its frequency of cruise ship escorts off Southern California.
But the roving Maritime Safety and Security Teams — of which there are only about a dozen in the country, and who can display a gruffer bedside manner than their more localized counterparts — are also sometimes just used to "fill in the gaps" when a specific jurisdiction's manpower or equipment is pulled elsewhere, said Coast Guard spokesperson Petty Officer Adam Eggers. It's unclear exactly why the special ops squad was dispatched last week to South Coast waters, which are normally patrolled by a smaller Coast Guard crew and its cutter Blackfin, based in the Santa Barbara Harbor.
Regardless, the out-of-town contingent enforced a larger security zone than had ever been mandated before, ordering boats to stay 500 yards away from the Princess cruise ship, rather than the customary 100 yards. The 100-yard buffer was created in 2012 specifically for cruise ships parked within three miles of Santa Barbara's shoreline because they aren't offered the physical protections of a traditional port. The distance increase caught both yacht racers and city officials by surprise.
Cruise ships dock half a nautical mile off the coast, typically in the middle of the Wet Wednesday course and between permanently anchored rounding buoys, though distance between the racers and the ships hadn't been an issue before. There have been eight cruise ship visits to Santa Barbara so far this year, with five more scheduled between now and May 19. The same Maritime Safety and Security Team will offer protection during four of those stops.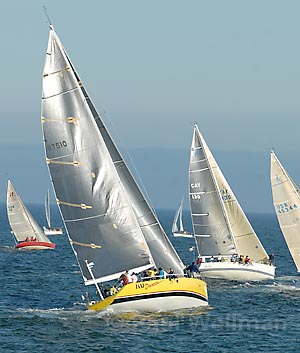 When Santa Barbara harbor officials reached out to Southern California Coast Guard commanders to address Wednesday's confrontations and ask about the 500-yard buffer, they were told Coast Guard brass had unilaterally made the decision to enact an increase. No reason was given. Harbor officials wondered why that information had not been relayed to them or anyone else in Santa Barbara, and the Coast Guard said it would make attempts to better communicate the order. It declined requests to shrink the security zone back to 100 yards during Wet Wednesday races.
Coast Guard spokesperson Eggers, however, said that Santa Barbara's 100-yard rule still stands, and that the anti-terrorism squad was simply enforcing its own 500-yard directive it follows any time it escorts a large ship. "What they should have said, and been much more clear about, is, 'The law is 100 yards, but we're requesting you maintain a distance of 500 yards,'" Eggers said, explaining the unit is normally assigned to protect Navy boats that require a wider berth. "We are unbelievably apologetic," he said.
Eggers speculated the team "reacted to their training because they're not a local, in-the-harbor type of unit." They often operate two to four 25-foot boats with four to five crew members on each boat, he said. The teams were established in 2002 in direct response to 9/11 and are part of Homeland Security protections of U.S. waterways and seaports.
Whether the buffer zone has actually and permanently been enlarged remains unknown. Mick Kronman, Santa Barbara's harbor operations manager, said he's been in touch with the Coast Guard and is trying to clear the air so smoother sailing prevails. "We're working to establish a dialogue between the Waterfront Department, the Yacht Club, and cruise ships to discuss this issue and a potential, modest relocation of the cruise ship anchoring point," he explained. Santa Barbara's fishermen will likely be a part of that conversation, Kronmen said, to avoid possibly moving the anchor point over hot fishing grounds.