News
Will Refugio Oil Spill Hurt Tourism?
First Lawsuit Filed Against Plains All American Pipeline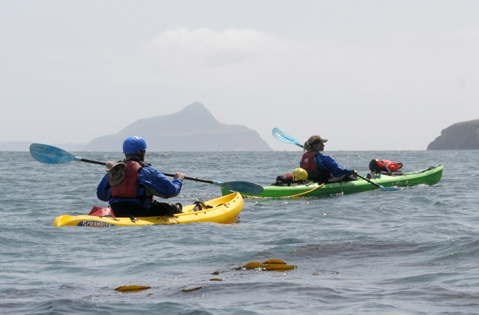 The most immediate economic shock of the May 19 oil spill along the Gaviota Coast will be to fisheries. In fact, an urchin diver and nearshore fisherman named Stace Cheverez has brought the first legal complaint against pipeline operator Plains All American Pipeline, LP, a federal class-action lawsuit that was filed in Los Angeles on Monday.
While seafood harvesters depend on the Santa Barbara channel's vibrant ecosystems for their livelihoods to the tune of $6.5 million in revenues, the South Coast's tourism industry also banks on the draw of a pristine coastline, and the hospitality industry is bracing for impact.
President of the Santa Barbara area Chamber of Commerce Ken Oplinger expressed concern that national media coverage has "given folks the impression that [the spill] is happening right here in town." The Chamber is thus directing efforts at media outreach.
Owner of Santa Barbara Adventure Company Michael Cohen confirmed this cause for concern. He said several people had tried to cancel trips to the Channel Islands even though they are reportedly not affected by the spill. At the same time, on the weekend immediately following the spill, Cohen had to cancel 25 tours of Refugio State Beach, a loss of $3,000. The largest core operator at the beach, his business takes about 400 tourists there per year along with 1,400 visitors for outdoor education programs, the bulk of them schoolchildren.
Ironically, in the short term, some hotels may be benefitting from an onslaught of first responders and agencies participating in the cleanup. Ramada Santa Barbara (which is located in Noleta on Calle Real) was housing university researchers, industry reps, and members of the Coast Guard on Memorial Day weekend. In terms of tourists, a front desk clerk, Rodolfo Ill, said, "We haven't had one that has cancelled."
Visit Santa Barbara sent a survey to 64 of the 81 area hotels. When contacted by The Santa Barbara Independent, they had no conclusive results, some hoteliers reporting increased bookings, and some the opposite.
One hotel employee who did not want to be identified because he was speaking without the approval of his superiors, pointed out that while many tourists visit the Central Coast for beaches, they also come for shopping, wine tasting, and recreation in the mountains.
As for beaches, Cohen wanted potential visitors to know, "There are beautiful beaches that are still open in Santa Barbara."