News
Manhattan Beach Tarballs Match Refugio Oil Spill Crude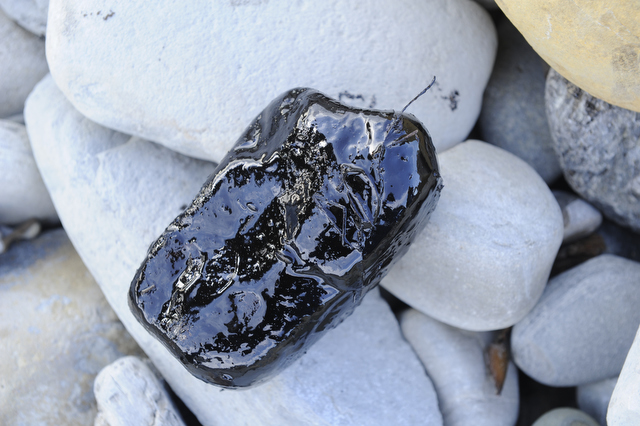 Samples of crude oil leaked from a ruptured Santa Barbara pipeline on May 19 match tarballs found about 130 miles south at Manhattan Beach eight days later, officials announced Monday.
The number of tarballs found on the beaches at the time exceeded the typical amount present on Southern California shores from natural seepage; a Unified Command post had been set up at Manhattan Beach in late May and the nearby Chevron facility had activated its response plan.
"It's a game changer," said Susan Jordan, director of California Coastal Protection Network, noting how far Manhattan Beach is from Santa Barbara. She pointed out that the impacts beyond Manhattan Beach remain unknown. "There are still issues up here as well," she said.
Fish & Wildlife's Petroleum Chemistry Laboratory compared the tarballs with samples of known natural seeps and other potential sources of oil in the area; the test results determined that the samples did not match local natural seep oil or oil from vessels that had been nearby.
Department of Fish & Wildlife spokesperson Alexia Retallack clarified that the source of all tarballs on Manhattan Beach cannot be determined based on one sample, adding that they will continue to collect samples for analysis as part of the ongoing investigation.
Meanwhile, Plains All American Pipeline reported Monday that two of six samples collected on Manhattan Beach are consistent with oil from Line 901. The other four match natural seepage in the Santa Barbara region, according to Plains, and results from the remaining 50 or so samples are pending. The "fingerprinting" was completed by scientists from Woods Hole Oceanographic Institution in Massachusetts and UCSB.
Last week, Plains All American Pipeline agreed to pay a sailor who had submitted a claim after his sail was damaged by tar. Plains paid him $2,100.