News
School District Considers Trust to Pay Pensions
Proposal Would Offer Protection for Any Lean Years Ahead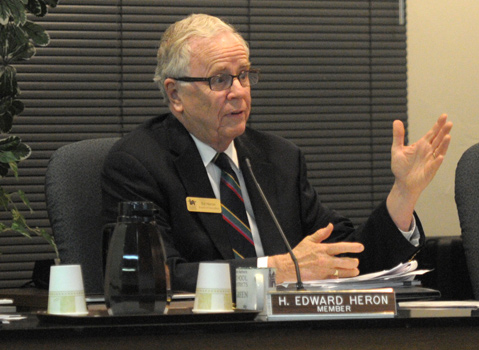 With its budget in the black, Santa Barbara Unified School District administrators and boardmembers are looking to sock away money on a regular basis as a buffer against financial challenges ahead. Their recently hatched idea has a ways to go before it can be addressed as evolved public policy, but the gist of it calls for the creation of an irrevocable trust to pay long-term pension costs. "It's a response to having gone through some bad years," recalled Monique Limón, who was on the board in 2011, when belt-tightening during the recession was most severe.
At a budget meeting last week, Boardmember Ed Heron calmly urged administrators to "think as conservatively as possible" as the district approaches the end dates of temporary funding sources enacted in 2012. "Things are better, but we have a lot in front of us that we're concerned about," Heron told The Santa Barbara Independent, referring specifically to the 2016 sunset of a sales-tax increase and the 2018 expiration of an income tax increase, both of which were part of a statewide ballot item called Temporary Taxes to Fund Education, better known as Proposition 30. Also in 2012, by a district-wide two-thirds majority vote, measures A and B levied a temporary parcel tax, which will go away in 2017.
If carried out, the effort would mark the first time the district has set up such a trust, according to Heron, adding that it would make for a stronger balance sheet as the district looks for affordable loans to cover payroll, for example, since property taxes only come in twice annually. As for funding the trust, Heron said a few pension obligations are going away soon and that spending could be redirected to the newly set up pool. The balancing act, says Limón, is that "we don't want to put money in there that takes away from the students." The board's next meeting is on July 7.
In other news from the district, Jennifer Lindsay, who teaches 6th grade at Harding University Partnership School, was named Educator of the Year for 2014-15.