Living
YoungJets Acquired by Victor
Santa Barbara Private Charter Company Bought by London Firm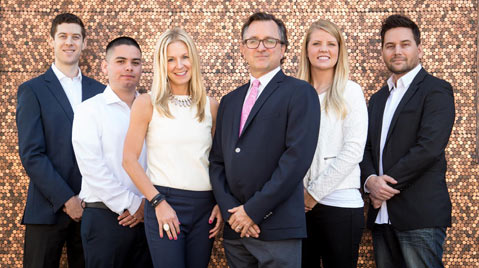 The "boutique" jet charter service YoungJets has been asked to land a flight in the Black Rock Desert at Burning Man — and someday soon it'll be able to — and last year the company flew Rihanna and her sound crew to seven countries in seven days to play seven shows for her 777 Diamonds Tour. Founded by David Young three years ago, Santa Barbara-based YoungJets was acquired recently by Victor, a private jet-hire company based in London, as part of its North American expansion.
Victor states it is the only private jet agency to offer "total transparency" to clients, meaning the company discloses all information about safety, costs, crew, and aircraft tail number. Currently, the company has access to a fleet of over 7,000 jets and lands at over 40,000 airports around the world — an increased scope of aircraft and destinations that YoungJets can now offer to its customers. David Young and his team remain on board during the transition, with Young becoming a senior vice president at Victor.
Through the transition, he hopes to make luxury travel even "more nimble, responsive, and in-tune with the unique needs of every client." Both companies have launched apps similar to those of ride-sharing services like Uber and Lyft, and clients can use them to request price quotes and to reserve and pay for flights. Young said his team constantly works to eliminate inefficiency in the process of jet charter to save their clients time and so that high-profile clients can avoid paparazzi once they land.
Unlike cars, not everyone can borrow a friend's jet when you need to travel long distances, he said, laughing. The music entertainment industry, which he has been associated with for about 20 years, has seen the "air taxi model" develop to serve its needs. Private jet charters increasingly serve the high-level corporate world, including overseas travel. Private jet owners can also charter their aircraft out to YoungJets via its website.