Living
Kids Play Santa Elves to Dogs and Cats
C.A.R.E4Paws Lets Kids Make Stocking Stuffers for Shelter Animals
Nothing warms the heart or a cold nose like a Christmas stocking stuffed with a peanut-butter-packed Kong toy prepared by one of Santa's little helpers.
On Saturday, December 12, 10 a.m.-12:30 p.m., the Santa Barbara Humane Society (5399 Overpass Rd.) invites kids to join their first holiday toy-making project for adoptable dogs and cats. The toys are meant to keep shelter animals happy and occupied while waiting for their forever homes.
"We thought it would be a nice idea to support the shelter pets this time of year," said Isabelle Abitia of CARE4Paws, a nonprofit that is supporting the event to benefit three Santa Barbara shelters.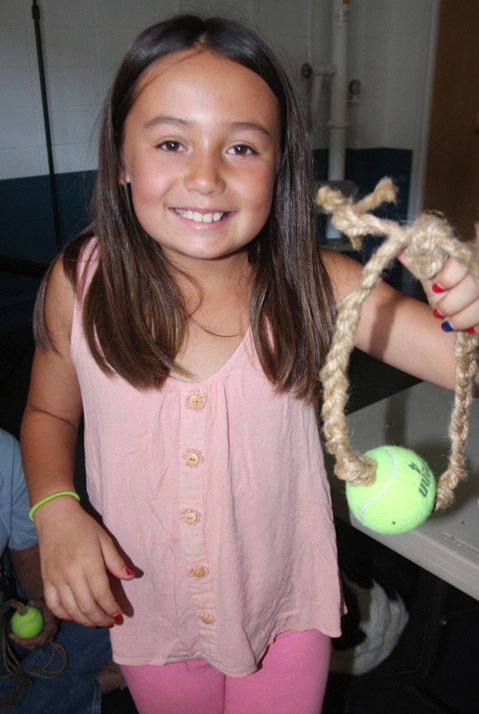 Kids can bring old towels to make tug-of-war toys for dogs, and old socks without holes for catnip bags for kittens. Kids will also be stuffing Kong toys donated from Lemos Feed & Pet Supply with peanut butter and other treats. A small group of children will later join the CARE4Paws team to hand the goodies out to the animals.
"The toy-making project helps create awareness of the hundreds of amazing pets here in our county that are homeless," explained Abitia, whose organization works to reduce overpopulation and offers assistance to family pets in need. "Our main goal is to keep animals out of shelters and help them stay in their homes for life." She encouraged all to visit a shelter to meet pets of diverse ages, breeds, and personalities before purchasing one elsewhere. There's no pressure to adopt, but you just might find that a pet dreaming of you is the pet of your dreams.
Donations of old blankets, pet beds, pet foods, toys, and medications are welcome. RSVP for the event at volunteer@care4paws.org or call (805) 968-CARE.