Living
Rotary Club of Ojai Helps Tibet
Rotarians Join TibetanAid Foundation to Raise Funds for Tibetan Mentorship Program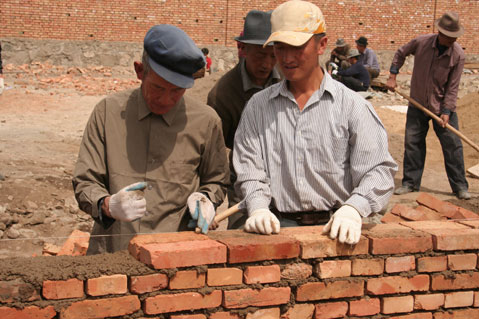 This March, the Rotary Club of Ojai and the TibetanAid Foundation will bring a taste of Tibet to Ojai in an effort to raise funds for a mentorship program in that region. Hosted at the newly opened Mandala restaurant, the fundraiser will introduce attendees to Tibetan food, music, art, and more.
Dorjee Tsewang, restaurateur and founder of TibetanAid, hails from Tibet himself. "I was born and raised in Tibet … Me and my wife became refugees in India, where we met at a refugee camp," he recalls. "I found that this [America] was the land of opportunity … We wanted to share this prosperity with people in Tibet," says Tsewang of founding TibetanAid. After several years of living in the United States, he and his wife, Dolkar Tso, were able to fund clinics, water projects, and different scholarships in Tibet. With the help of the Rotary Club of Ojai, TibetanAid has plans to start a mentorship program to bring skilled labor like carpentry, weaving, and electric work to rural Tibetan villages.
Rotary club member Nathan Kaehler calls Tsewang's restaurant "a great venue for the fundraiser," explaining, "They're a bit of a niche because they serve Tibetan food. It will be a real nice tie-in to what we're doing." As for what they hope to accomplish with the fundraiser, he notes, "It's amazing what you can do for a little bit of money. It has the potential to tip the balance of people's lives." The event also aims to have an impact on those who attend. "It's not just about raising the money," he explains. "It's about exposing people to Tibetan culture."
4•1•1
The fundraiser will be held at Mandala (11400 N. Ventura Rd., Ojai) on Saturday, March 12, from 3-5 p.m., and 100 percent of the donations will be going to the TibetanAid Foundation. Contact (805) 640-8700 or info@tibetanaid.org for questions and donation information.