Briefs
Incipient DMT Lab Found in Goleta
Two from Oregon Arrested for Purported Drug-Manufacturing Attempt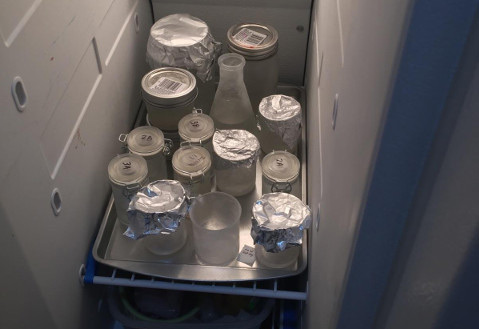 Sheriff's deputies arrested Adam Estenson, 28, and Jana Santo, 36, of Ashland, Oregon, on May 10 after finding an apparent DMT manufacturing attempt at a Goleta apartment. The two had been staying at the apartment on the 5500 block of Armitos while the resident was in the hospital, and were arrested in Cottage Hospital's parking lot after the property owner called police.
Law enforcement checked the apartment and found the tools and ingredients used to make dimethyltryptamine (DMT), some of which are highly flammable. After County Fire determined there was no danger from the chemicals on scene, both Sheriff's narcotics detectives and members from the Los Angeles Interagency Metropolitan Police Apprehension Crime Task Force examined the premises. DMT is a Schedule 1 drug — a class that contains narcotics with high abuse potential, no known medical use, and severe safety concerns — that can cause intense visual hallucinations and a sense of paranoia and overwhelming fear.
Estenson and Santo were booked into County Jail on charges of manufacturing and producing a controlled substance, and held on $75,000 bail each.