Briefs
Two Convicted of Prostituting Santa Maria Teen
Humberto Carranza, Cameron Jones Face Nearly 15 Years in Prison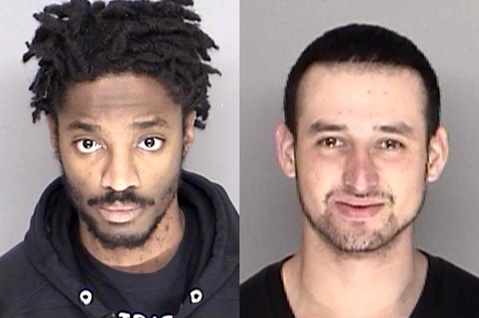 A Santa Maria jury on Wednesday convicted Humberto Carranza, 24, and Cameron Jones, 27, of an array of human trafficking charges related to prostituting a teenager at motels in the Central Coast city. They each face a maximum of nearly 15 years in prison at their July 21 sentencing in front of Judge McGregor.
In October 2015, found the jury, a 16-year-old female victim met Carranza and ran away with him to Jones' home. Both men persuaded her to work as a prostitute in a scheme that named Carranza her pimp. The two men posted ads for her services on Craigslist, in which they portrayed her as 20 years old. From October 27-28, Carranza and Jones rented motel rooms where customers came to have sex with the victim, according to a District Attorney's Office press release. On October 29, a passerby recognized the victim and contacted her family and local authorities.
Specifically, Carranza was found guilty of pimping and pandering a minor, causing a minor to perform a commercial sex act, as well as three counts of sex with a minor. Jones was convicted of pimping a minor, causing a minor to engage in commercial sex, and three counts of sex with a minor. No matter their sentences, they'll have to register as sex offenders for the rest of their lives.
Deputy District Attorney Jennifer Karapetian prosecuted the case. Defense attorney Michael Scott represented Carranza, while defense attorney Billy Redell represented Jones.