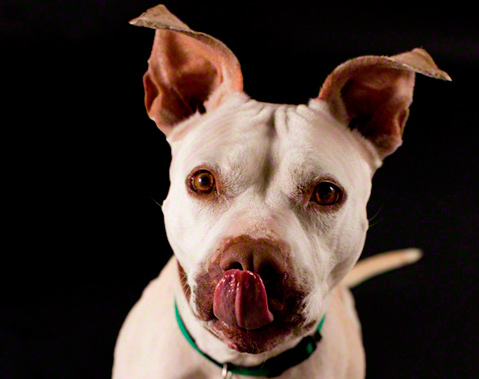 Meet Weda, DAWG's shinning star! She's three-years-old and extremely special. Everyone that meets Weda falls instantly in love. She's got quite the unique look with big, antenna-like ears that bounce around when she walks and a sweet, smiley face that stretches from ear to ear. She absolutely adores children (she previously lived with two autistic children), she does wonderfully around other dogs both big and small and is fantastic around cats. She is a low to medium energy dog who would love for her future owner to be both the adventure seeker and the lazy couch potato. She loves to go on walks, short runs and will from time to time play around with toys. She is great in the home and adjusts quickly once she gets accustomed to a schedule. Please call Dog Adoption & Welfare Group at (805) 681-0561 or e-mail us at adopt@sbdawg.org to learn more on how you can give Weda the home she deserves.
DAWG (Dog Adoption and Welfare Group) is a no-kill, not for profit dog rescue/adoption organization located at 5480 Overpass Road in Goleta. For more information or to view more adoptable dogs, visit: DAWG
All of the dogs at DAWG have been spayed/neutered, micro-chipped, are current on their shots, and have flea/tick/mosquito protection. We ask for a minimum adoption donation of $250 for young dogs (under three years), $150 for adult dogs, and $125 for seniors (dogs 8 years old and over).