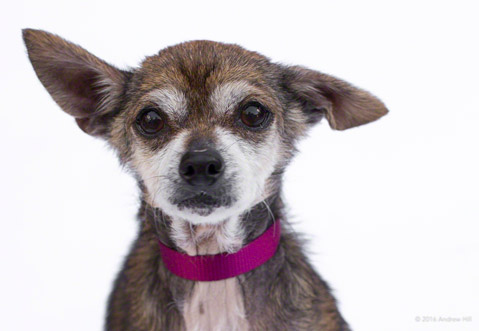 Bruno is a tiny little Chihuahua mix with brindle coloring. When Bruno first came to DAWG, he had almost no hair due to a skin condition called Peloderma. Has been given medicated baths on a weekly basis and it is doing wonders for his skin! Bruno has even had his teeth polished. He is now looking for a loving family to snuggle up with. Sadly, no one has expressed interest in Bruno. Bruno is a diamond in the rough, but he's still shining through! He has so much love and sweetness to offer! Bruno is very much hoping to meet is forever family soon! Please call Dog Adoption & Welfare Group at (805) 681-0561 or e-mail us at adopt@sbdawg.org to learn more on how you can give Bruno the home he deserves.
DAWG (Dog Adoption and Welfare Group) is a no-kill, not for profit dog rescue/adoption organization located at 5480 Overpass Road in Goleta. For more information or to view more adoptable dogs, visit: DAWG
All of the dogs at DAWG have been spayed/neutered, micro-chipped, are current on their shots, and have flea/tick/mosquito protection. We ask for a minimum adoption donation of $250 for young dogs (under three years), $150 for adult dogs, and $125 for seniors (dogs 8 years old and over).