Living
BigSpeak Making Big Things Happen
Rapidly Growing S.B. Speakers Bureau Serves 65 Percent of Fortune 1000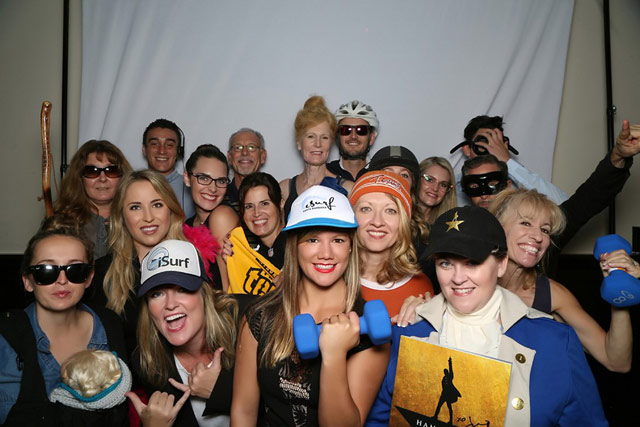 BigSpeak: It's kind of a big deal. While you may not know about the Santa Barbara–based speakers bureau, there's a good chance you've heard one of their keynote speakers if you work or study in town. Since its founding in 1995 out of CEO Jonathan Wygant's garage, the business has grown in very big ways, booking speaking engagements at 65 percent of the nation's Fortune 1000 companies with names including Marc Randolph (cofounder of Netflix), Fredrik Eklund, Jay Leno, and Emmitt Smith among a huge roster of innovators and thinkers in the commerce, sports, science, and leadership fields. Booking speakers for companies both hometown — such as Yardi, Deckers, Ontraport, and Procore — and global — such as Google, Honda, and Coca-Cola — BigSpeak, whose revenue doubled from three years ago, was recognized by Inc.com as one of America's fastest growing companies for the second year in a row.
Wygant started BigSpeak to service companies that sought better professional development for their employees. Initially named Consciousness Unlimited, the bureau enlists speakers who emphasize the human element of the work environment and the importance of re-investing in employee potential, social responsibility, and conscientious work cultures.
"The overtone is that anything is possible within any individual, but you need information and inspiration to provoke that, to inspire transformation and help them evolve," said BigSpeak President Barrett Cordero. "There is real value in human assets — humans are the ones driving innovation and growth, and now more than ever, companies are investing a lot in their people." Offering innovative insights on not just familiar topics such as leadership, HR, and sales but also A.I., futurism, and emotional intelligence, "we're moving needles in corporate America," said Ken Sterling, executive V.P. and chief learning officer.
BigSpeak's talent helps companies adapt to a rapidly modernizing marketplace, touching on everything from the rise of social media to the ever-elusive millennial demographic. They book with a keen sense for client matchmaking — what speakers would work best with which culture — occasionally even saving clients monies compared to direct bookings. "We're experts on these experts," Cordero said.
Though most of their business is global, BigSpeak certainly maintains a Santa Barbara vibe, with "Life Is Good" as an operating motto and a top-down emphasis on health and fitness, remote work, and leisurely Fridays. A whiteboard in their office measures not just professional goals but personal ones, such as volunteering locally, doing more yoga, and starting a family. "BigSpeak acts like a 20-year-old startup," said Amber McEldowney, marketing associate. "BigSpeak values life outside of work."
In spreading that message widely through presentations more empowering than the usual PowerPoint, BigSpeak is improving business culture around the world, and there's only room to grow. Expect more big things to come.
See bigspeak.com