Briefs
Revival of I.V. Community Center Moves Forward
Construction Is Expected to Begin This June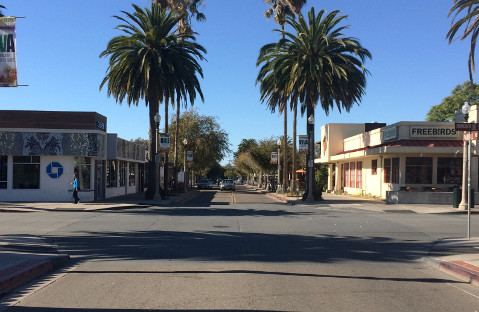 Santa Barbara County is currently securing plans and funds to revamp the Isla Vista Community Center, a project that involves renovating a vacant property in the heart of Isla Vista. Construction is set to begin in June of this year.
The building, located at 970 Embarcadero Del Mar, was once a church before it was purchased by a redevelopment agency and eventually sold back to the county. For about a year, county staffers have been developing renovation proposals and working with architects to create blueprints for the space.
While the county has allotted $480,000 for basic repairs, much more is needed to really bring the center back to life.
This is where Frank Thompson, a local affordable-housing consultant, comes in. He has spearheaded the county's application of a $1 million grant from the Housing-Related Parks Programs. This is a state bond offered to cities and counties with documented low-income housing units.
Next week, the Board of Supervisors will review this proposal. If approved, the county will submit the grant to the state's Department of Housing and Community Development the following week. In addition, the county is also in the process of applying for a community development block grant.
While some critics complained the group has already squandered money, others say many are excited for the project that promises to be an essential hub for the community.
"Many hands are on deck," said Gina Fischer, a representative of 3rd District supervisor Joan Hartmann. "The General Services and Community Service Departments, the IVCDC, Behavioral Wellness, the Sheriff, and many community members are very invested in this project."
"Designs are almost complete," she added. Renovations will be completed in two phases: Phase one consists of general maintenance to get the place back up to legal standards. This includes basic carpentry such as constructing ADA-compliant bathrooms, painting the walls, and doing other things. Phase two renovations include installing wood floors for Zumba studios, a full demonstration kitchen, and roll-up doors to connect the interior space to a garden and patio.