Food
Introducing the Improved Santa Barbara Wine + Food Festival
Annual Fundraiser for Museum of Natural History Evolves in Its 30th Year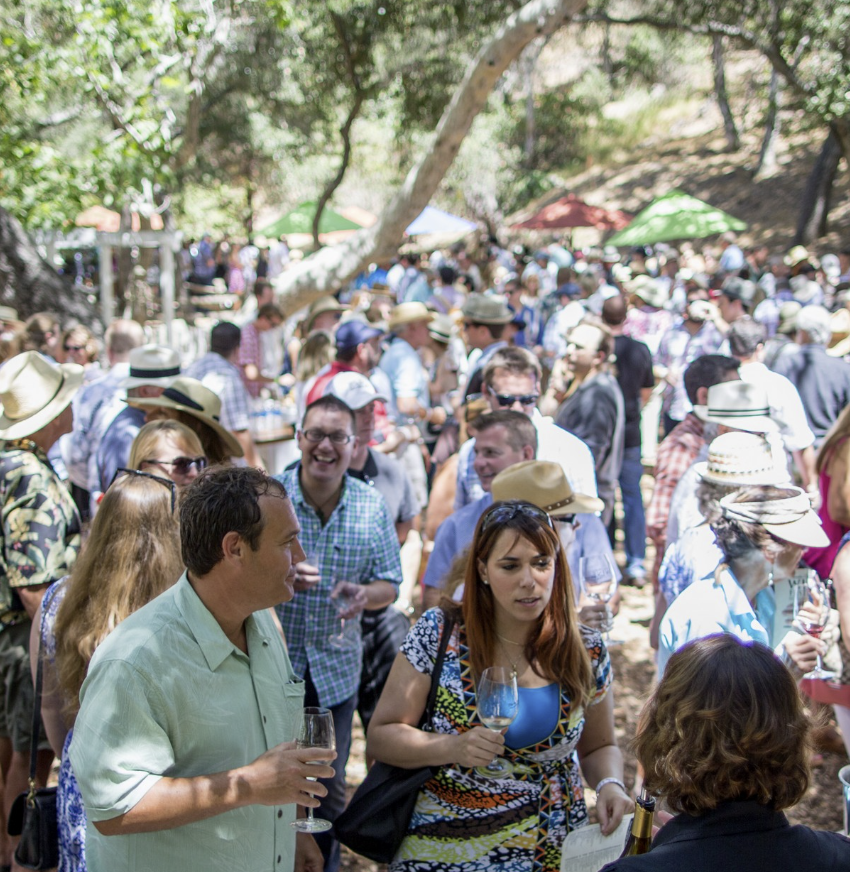 When the Santa Barbara Wine Festival began at the Museum of Natural History 30 years ago, the walk-around tasting format was a bit of a novelty, so there wasn't much competition from other events. Today, not a weekend goes by without the opportunity to enjoy a wine-soaked affair, so even this three-decade-old stalwart must continually assess how to stay a top ticket on the social calendar, as it remains one of the museum's primary fundraisers of the year.
For 2017, that meant adding "+ Food" to the festival's official name, a recognition of how critical the culinary side of the equation has become. At this year's fest on June 24, there will be 30 food purveyors including the new additions: Loquita, The Bear and Star, Pico, and Corazon Cocina, among others. Popular returnees include Barbareño, Via Maestra 42, Industrial Eats, and Ca' Dario, whose sage butter ravioli has reached legendary status over the years.
"I've been to many wine festivals where there was either minimal food or the food booths were separate from the wineries and too crowded to get to," explained Meridith Moore, the museum's events manager and chair of the fest, who says that the food vendors are often treated as afterthoughts. "Because we believe in promoting every vendor at the festival, we want to honor our amazing food vendors and make sure the guests get to enjoy the tastes and also meet the chefs."
This year will also feature two popular components that were added in 2016 — Sparkling Way, a path full of tastings from a number of sparkling wine producers, and the Redwood Lounge, a VIP experience that allows guests to enter an hour earlier and experience private tastings from Margerum and Hilliard Bruce wineries.
But while the additional bells and whistles may attract some new attention to the festival, it's what hasn't changed in 30 years that keeps dedicated fans coming back. First of all, it's minutes from downtown Santa Barbara, which means walking or at least Uber distance for South Coast residents rather than having to figure out how to get to and from wine country safely and cheaply. Then there are the museum's meandering trails through oak tree-shaded groves, which are much more charming and comfortable than the usual wine fest setting of a wide-open lawn or dirt lot.
And finally, there are the wineries, all 50 of which are directly invited by Moore and her team. Though dominated by Santa Barbara brands, there are a few out-of-town participants such as Tablas Creek from Paso Robles and De Paolo from Arroyo Grande, not to mention beer offerings from Third Window and Pure Order. But the real bonus is that many of Santa Barbara's pioneers, such as Richard Sanford of Alma Rosa, Jim Clendenen of Au Bon Climat, and Bob Lindquist of Qupé, have personally participated in the event since its inception. They're almost always holding court at their booths, often with older vintages to share hiding beneath the tablecloths.
"I don't do many tastings, but this one is special," said Drake Whitcraft of Whitcraft Winery, whose late father, Chris, poured the first event. "It has more of a party feel while still having good tasters in the crowd."
The 30th annual Santa Barbara Wine + Food Festival is at the Museum of Natural History (2559 Puesta del Sol) on Saturday, June 24, 2-5 p.m. Tickets range from $75 to $150. See sbnature.org or call (805) 682-4711.