Living
Education Expert Visits Marymount
Bestselling Author Dr. Michael Thompson Talks Child Development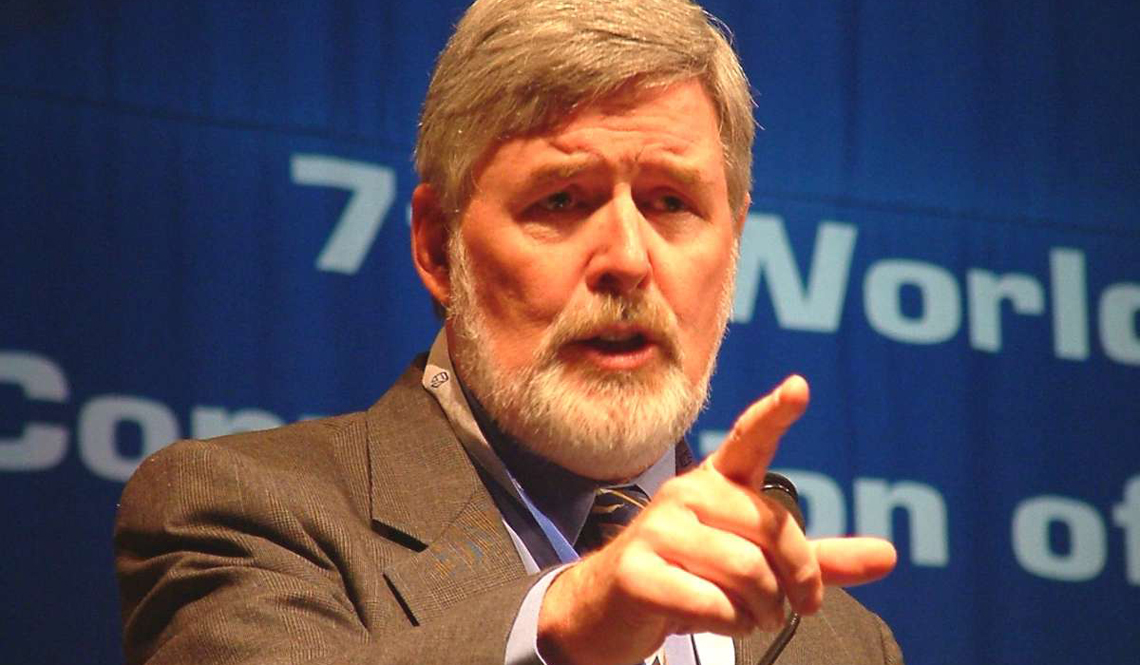 Bridging the delicate yet essential bridge between parent, teacher, and student, parenting expert, psychologist, international speaker, and bestselling author Michael Thompson, PhD (pictured), visited Marymount School of Santa Barbara earlier this week with wise words, heartfelt humor, and years of experience to help all parties forge a solid path to child success and happiness.
"Michael Thompson is the best in the U.S. on understanding dynamics between kids, parents, and teachers," Head of School Andrew Wooden said. "Marymount is a school that prides itself on healthy and honest communication among students, teachers, and parents, so it was important to bring in the best to ensure that we are at the top of our game."
Dr. Thompson began the day with a session for parents, which was open to all members of the community. Visitors filled their minds with helpful advice for how to best support their child's education. Dr. Thompson explained that school is not a competition, and parents need to be on the sidelines, encouraging their child's growth mindset.
"I want parents to calm down and trust in child development," Dr. Thompson said.
Years of experience gleaned from working in more than 700 schools, authoring books — such as the New York Times best-seller Raising Cain: Protecting the Emotional Life of Boys, coauthored with Dan Kindlon — and his current position as the supervising psychologist at Belmont School in Boston, made Dr. Thompson a sage speaker. He ended the session by opening up the floor for questions and leaving guests happy they came.
"It's the third time I've seen him, and each time I've seen him, I wished we had more time," said Doug McFarling, a Marymount parent.
Dr. Thompson continued to capture the attention of arguably the toughest crowd — the middle-schoolers — at the end of the day, asking questions and offering advice about issues at the forefront of their minds, namely friendship.
"I'm trying to tell them that they know what friendship is, and they can handle most things on their own, but that 15 percent of kids are marginalized or friendless," Thompson said.
Rounding out the day, Dr. Thompson spoke to the faculty, providing tips for communicating effectively with parents, and role-playing honest and powerful conversations.
"Teachers aren't trained to work with adults; they're trained to work with kids. So, I'm filling a missing part of their training," Dr. Thompson explained.
Faculty left with a stronger understanding of parents' desires for their children and how both parties can work together to have authentic conversations that best support the child.
"I walked away reassured that honest communication is our clearest path toward helping support our students in becoming their best selves," teacher Jannine Tuttle said.
Rebecca Horrigan teaches English at Marymount School of Santa Barbara.