Food
Bread of the Dead
Santa Barbara's Mexican Bakeries Offer Día de los Muertos Specialties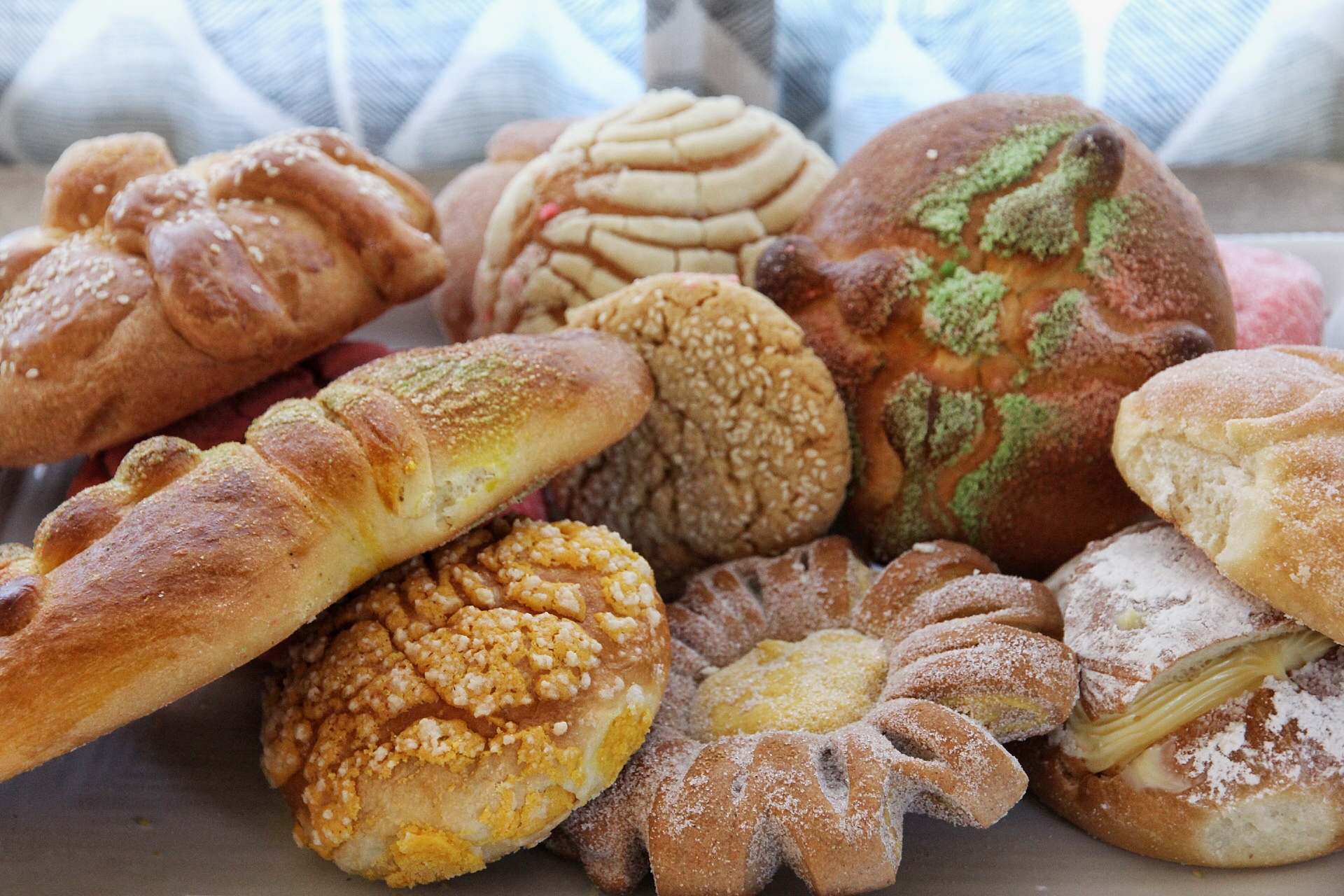 Las penas con pan son buenas; los duelos con pan son menos; donde no hay harina, todo se vuelve tremolina.
If the dizzying number of bread-inspired Mexican proverbs is any indication, the cultural significance of flour and water is not one Mexicanos take lightly. Add to that an estimated 1,000 varieties of regional bread from Chihuahua to Chiapas, and it becomes clear that the 30,000-year-old food enjoys a reverence in Mexico up there with Our Lady of Guadalupe and mariachi folk music. So when it comes to national holidays, it seems fitting that a specialty bread should accompany every traditional festivity, and Día de los Muertos is no exception.
"We start preparing pan de muerto in late October and can't keep it on our shelves for the two weeks leading up to November 2," said Rosa Guajardo of La Bella Rosa Bakery (1411 San Andres St. and 7127 Hollister Ave., Ste. 18, Goleta), referring to one of the holiday's most iconic staples: a brioche-like bread decorated with crossbones and teardrops that is placed on the altar of a deceased family member as an ofrenda, or offering. Guajardo ​— ​a fifth-generation baker whose family hails from Guadalajara ​— ​tops her loaves, which are made with a heavily guarded family recipe, with a generous brushing of jarabe de naranja, a luscious orange syrup, before dusting them with sugar. "We've been making these in Santa Barbara for over 33 years and are excited to have such a loyal community following," she added.
Steeped in Mesoamerican symbolism, from the round shape signifying the cycle of life and death to the crossbones' points representing the four directions of the universe, pan de muerto can be found in one of more than half a dozen panaderías around the city, each one offering a distinctive take on the customary flour, yeast, and egg tradition. Visiting one offers residents an authentic slice of Santa Barbara culture often overlooked among a sea of modern bakery counters and downtown specialty shops. These are neighborhood meeting places, as witnessed on an early Monday morning when I pulled into the parking lot of Panadería Veronica (201 S. Milpas St.) to find three stout men leaning against a Chevy pickup truck clutching small cups of chocolate caliente and divvying up the contents of a bakery bag. "Buenos días," one of them called out, lifting a sugarcoated hand in my direction as he held the door open to the bakery's sprawling digs on Santa Barbara's Eastside.
Inside, rows of perfectly browned pan dulce and outsized galletas beckon customers to grab a metal tray and set of tongs for a self-service trip around Mexico's regional specialties, including cookie-crusted conchas (the bakery's most popular item) to a corn-flour sweet bread aptly named elotito (little corn). Here, the pan de muerto is loaded with chewy orange zest and topped with a Technicolor sprinkling of pink and green sugar, making it the most bedazzled bread I encountered on my morning panadería crawl. By stark contrast, the postage-stamp-sized Los Tarascos Bakery and Deli (314 E. Haley St.) specializes in the earthy flavors of pan integral, whole-wheat offerings of traditional favorites like empanadas filled with guava paste and cinnamon-spiked apple, and a pan de muerto perfumed with anise and studded with sesame seeds.
If the selection (and pronunciations) can feel a bit overwhelming, Guajardo encourages the uninitiated to let their eyes do the picking. "There's something here for everyone, and nothing is too sweet to feel overindulgent," she assured, before adding, "Order a hot chocolate and a pan or two for dipping, and mingle with your neighbors."