Briefs
Thomas Fire Enters Santa Barbara County; Los Padres National Forest Closes
Fire Officials Expected Movement, Not Concerned; Schools Canceled on Monday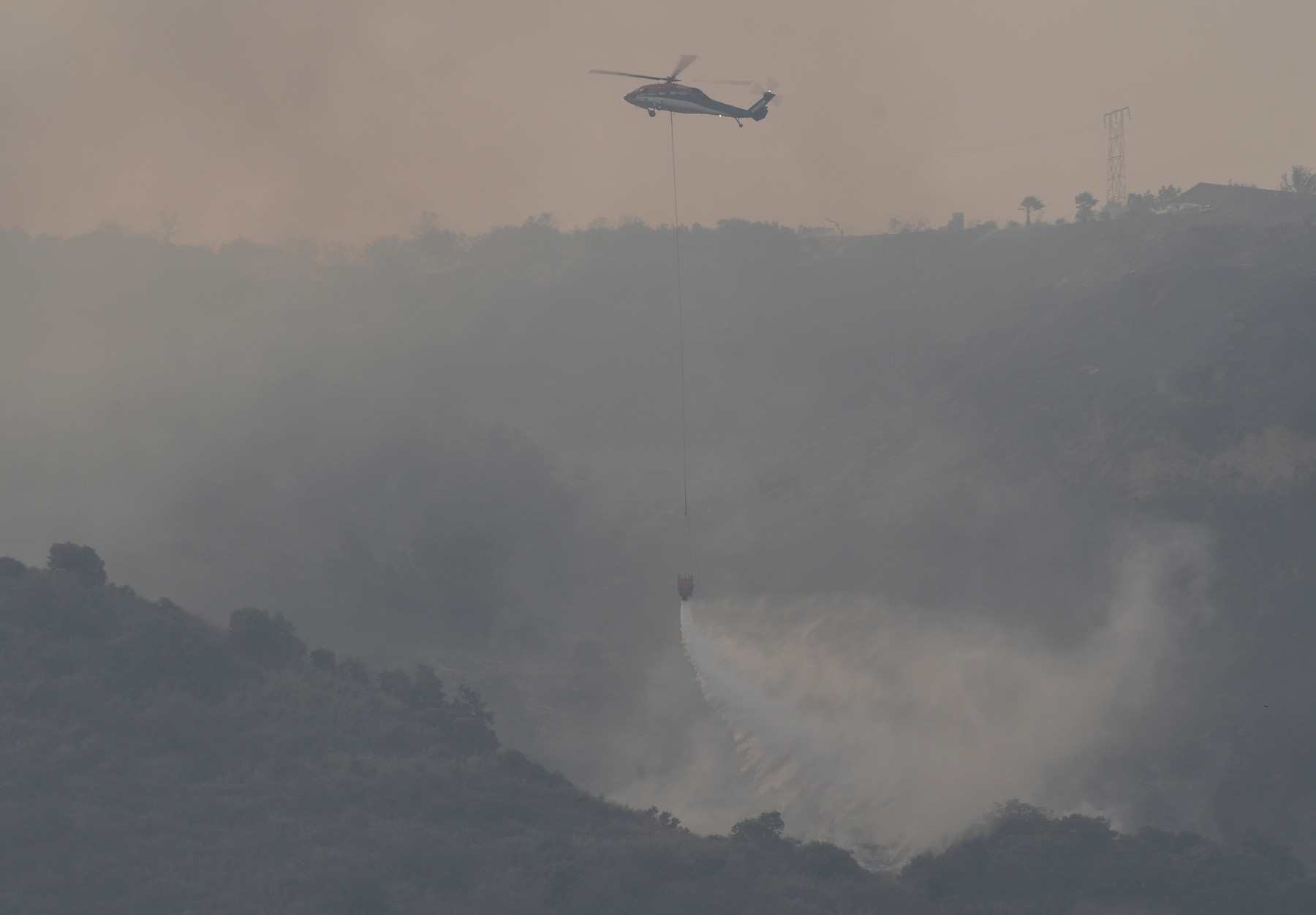 [Update: Dec. 9, 4:07 p.m.] Effective immediately, Los Padres National Forest has closed access to the Ojai, Santa Barbara, and Mt. Pinos ranger districts. Los Padres public affairs officer Andrew Madsen said of the closure, "This is geared toward recreational use. We want to make sure that any visitors understand that no one's going in there right now. The danger to the public is just too great."
Forest closures are common during times of widespread fire. With the Thomas Fire continuing to burn deeper north and west into Los Padres, Madsen said, "Our priority is to steer this away from populated areas and into the forest, so we're working to corral it out there. It's already been devastating to the communities of Ventura and Ojai — we don't want to see any more loss of property."
Forest Service law enforcement will strictly enforce the closure. Violations carry a penalty of $5,000 and/or six months in jail. No word yet on when the National Forest will reopen.
[Original story: Dec. 9, 3:26 p.m.] The Thomas Fire officially entered Santa Barbara County on Saturday afternoon near Divide Peak in Los Padres National Forest, which is where firefighters expected the southwestern flank of the six-day-old wildfire to go. It's continuing to move in a westerly direction, according to County Fire spokesperson Mike Eliason, and remains well north of the City of Carpinteria, where mandatory evacuation orders were shifted to voluntary early Saturday morning (except for Rincon Point).
"Incident commanders are not concerned," wrote Eliason on social media. "This behavior was predicted and expected."
The skies over Santa Barbara remain thick with smoke and falling ash, and face masks, which are being handed out at multiple locations around the area, are being worn all over the region. Many residents have left town for clearer skies to the north and south.
The Santa Barbara and Goleta school districts announced that classes would resume on Tuesday, allowing staff time on Monday to clean up the campuses.
At last count, the Thomas Fire has burned 148,000 acres, destroyed 537 structures (mostly in the City of Ventura), and damaged 118 more. About 15,000 structures remain threatened, and the fire is 15 percent contained.
For more updates on air quality and how to clean up ash, see the County of Santa Barbara's Thomas Fire page.