Food
Lunchbox Feeds Your Office
Order Now from Jennifer Shively's Delicious Sandwich and Salad Catering Service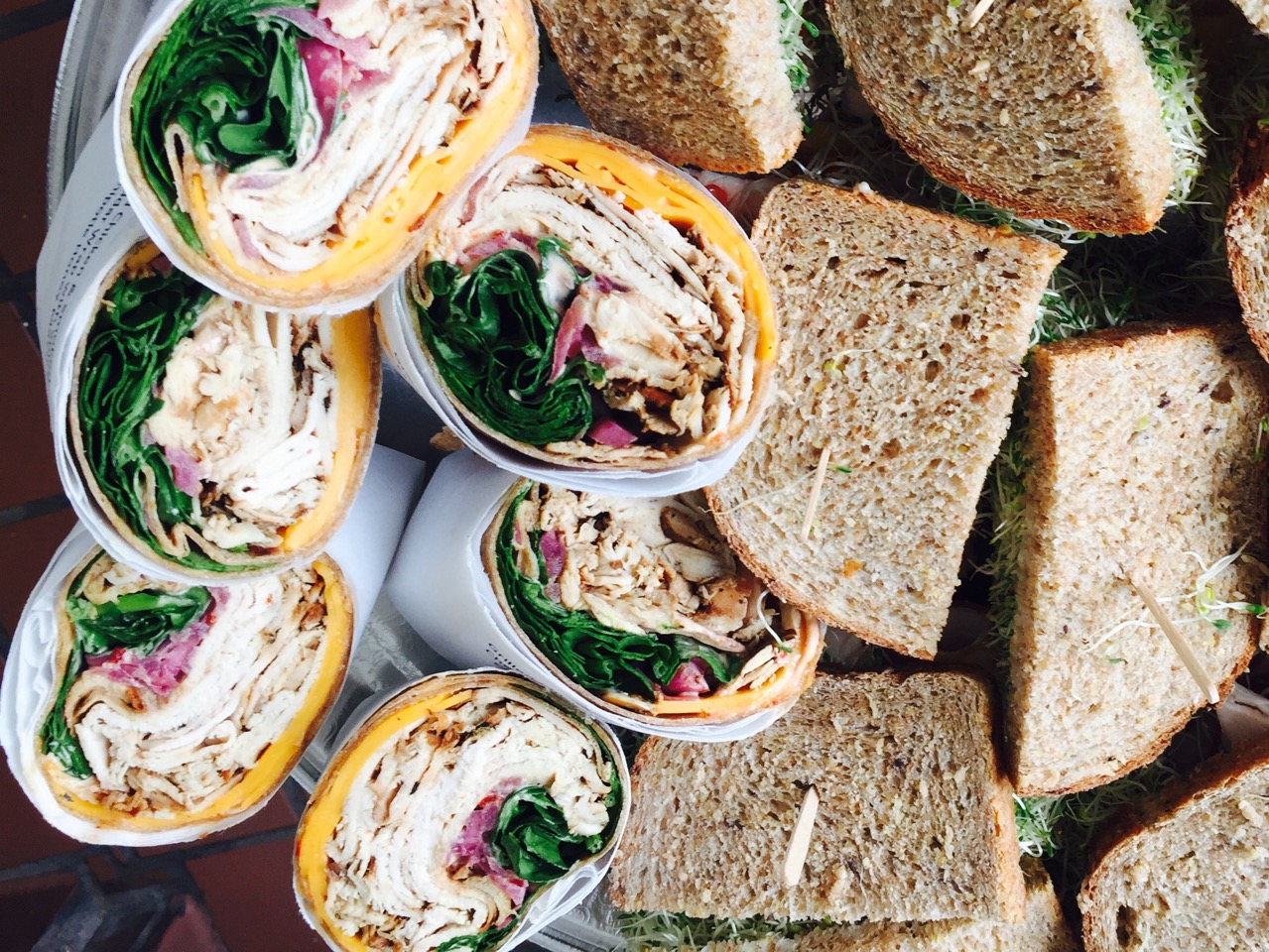 When I had my first bite of Lunchbox's caprese sandwich during a catered work lunch, I was immediately blown away. This incredible caprese featured fragrant basil, juicy Roma tomatoes, whole-milk mozzarella, and a drizzle of honey-balsamic vinaigrette on an impossibly fresh whole-wheat ciabatta. It didn't feel like a standard meal — it felt like a personal chef had prepared a private party featuring all my favorite things.
Take Lunchbox's house salad, for example: A far cry from the average iceberg-lettuce-and-shredded-carrot chop, its version decorated the buffet table as a sprawling masterpiece of greens, French feta, whole almonds, and juicy dried cherries served with a honey-balsamic olive-oil vinaigrette. Lunchbox is catering, Santa Barbara style.
It's no wonder, since mastermind Jennifer Shively, who founded the company in 2000, was moved to start the business while eating a chicken pesto sandwich from another hometown favorite, Panino. "If I could eat this every day, I would," she recalled thinking. "I was inspired by them to just do something simple."
Simple creations transcend expectations throughout her menu due to the thoughtful combinations of high-quality ingredients artfully arranged in each dish. The wild baby arugula salad bolstered with creamy white beans, farro, generous slices of shaved Parmesan, and a homemade sherry shallot vinaigrette is a popular favorite. Said Shively, "The thing that's key is just using really nice, expensive ingredients that have no preservatives."
One of Lunchbox's most popular sandwiches is its hearty chicken salad, while my personal favorite was the divine Italian, delicately layered with Italian salami, ham, French feta, a dab of mayo, pepperoncini, and lettuce on ethereal house-baked ciabatta. "The bread is what makes all the sandwiches special," explained Shively, who makes the ciabatta in-house but sources other breads from D'Angelo's, so you know you're in good hands. Most of her pantry ingredients, such as Dijon mustard, olive oil, and vinegar, come from the gourmet Italian wholesale operation Via Maestra 42.
Although Shively never attended a formal culinary school, she always loved cooking, experimenting with new recipes, and entertaining friends. "I sort of just knew the most efficient way to throw a dinner party," she explained.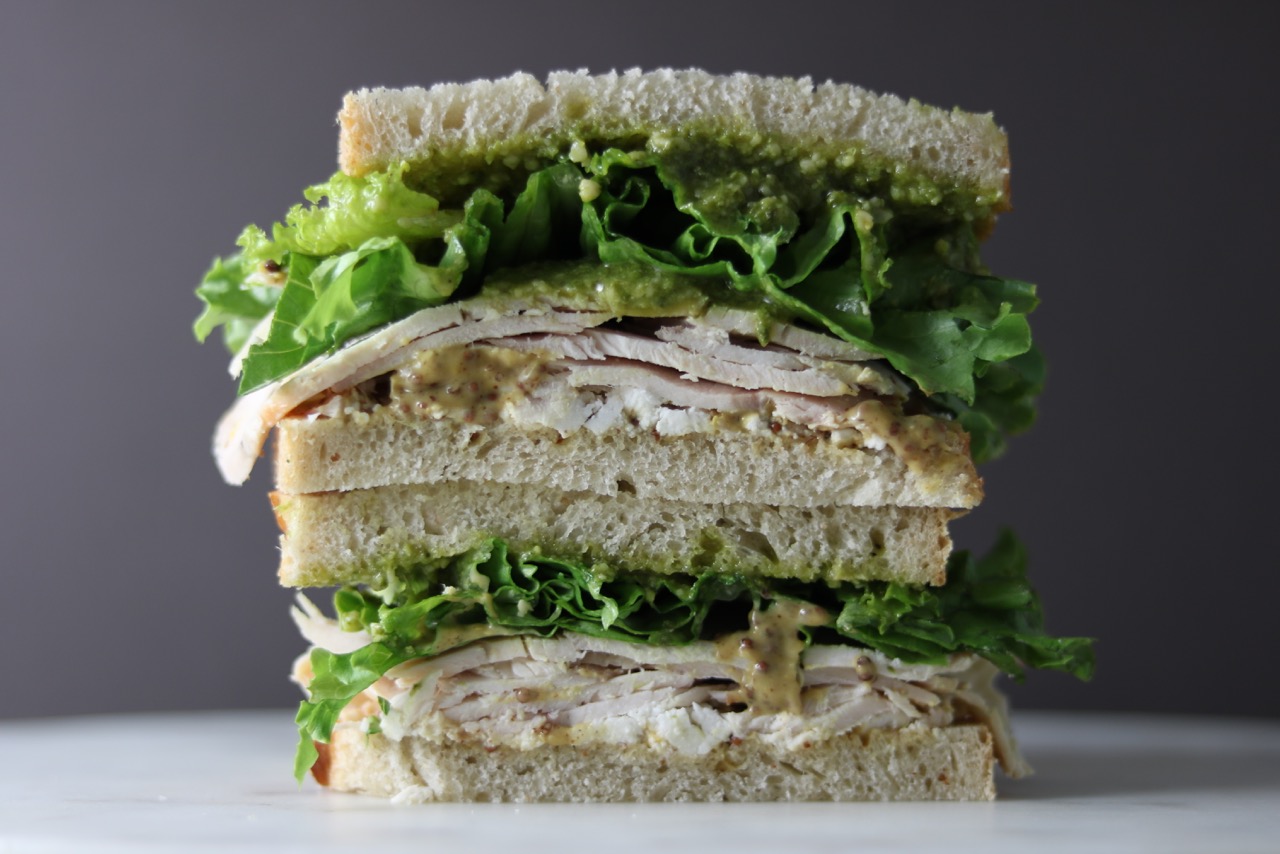 The wheels really started turning toward the catering business while she was working at Cottage Hospital. She realized that people were frequently running out to pick up lunch. Noticing a need for quality takeout, she began taking orders and running a lunch delivery service from her home kitchen to rave reviews. The business, which requires minimum orders for just seven people, took off from there.
Since 2001, she has been catering buffet-style lunches from Goleta to Santa Barbara and happily accommodates gluten-free and vegan customers, as well as those with specific allergies. Shively has a strong passion for personalized service and client satisfaction, remembering which doctors have a penchant for Lunchbox's chicken curry sandwich and which companies like to eat lunch on the early side, and even responding to customer texts at 9 p.m.
"All of my customers are really nice," Shively said with a smile when thinking about her favorite parts of the job. "It's sort of fun to be able to make someone's day."
See lunchboxyum.com.