Briefs
Ready to Evacuate (Again)?
Pre-Evacuation Advisory Warnings Elevated to Recommended Evacuation Warnings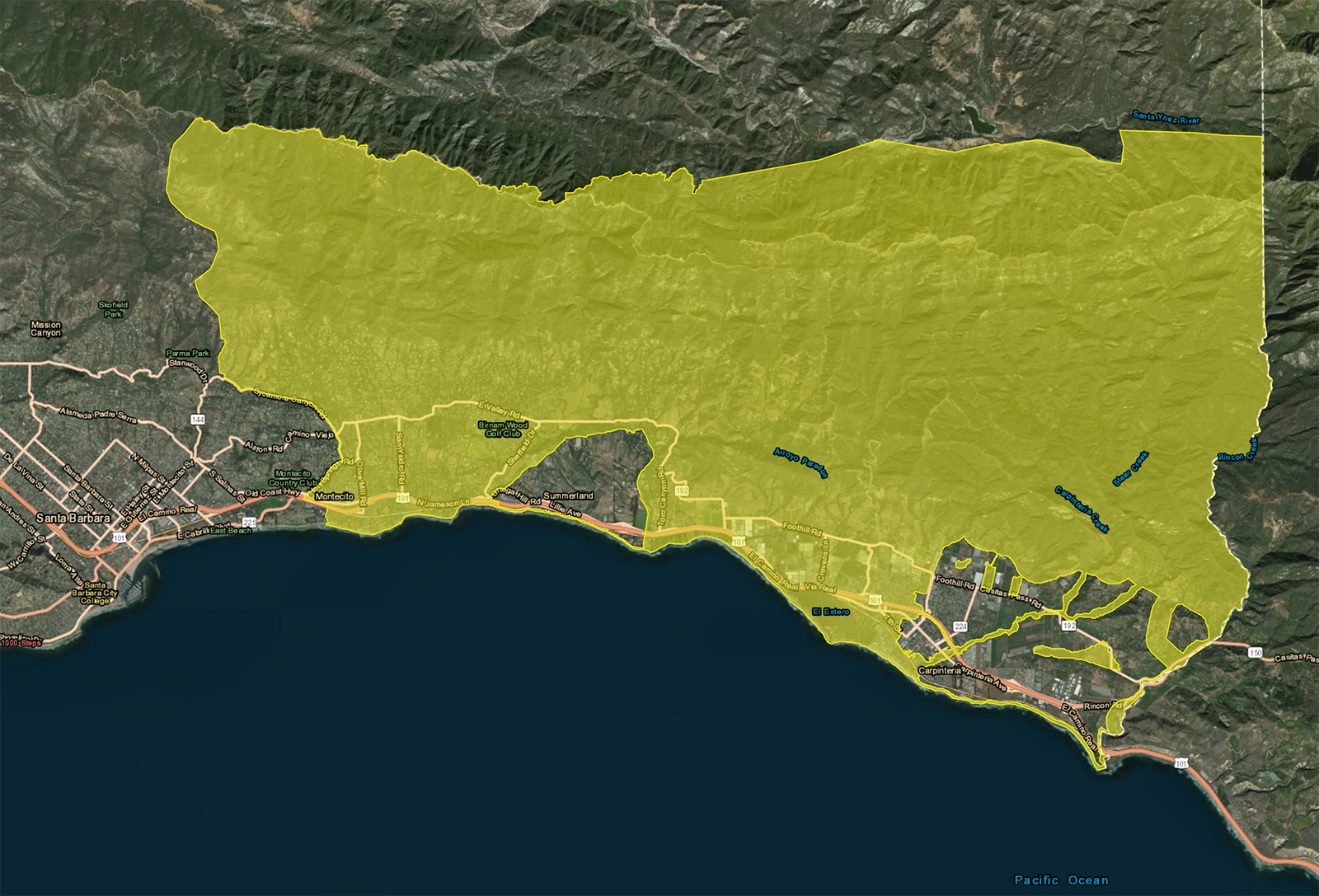 The intensity of this week's rainstorm is expected to peak overnight Thursday, with rainfall in the range of ⅓ – to ⅔-inches per hour, according to Santa Barbara County Aware & Prepare emergency alerts.
"Moderate to heavy rainfall rates . . . may be enough to generate isolated mud and debris flows near burn areas. Communities near and below the Thomas, Sherpa, and Whittier burn areas [— parts of Goleta, Santa Barbara, Montecito, Summerland, and Carpinteria —] are strongly recommended to relocate to safer locations."
The county's Pre-Evacuation Advisory was elevated to a Recommended Evacuation Warning early Wednesday, with the reminder that if the warning is upgraded again, to a Mandatory Evacuation Order, "all persons must be out of the designated areas by Thursday at 9 a.m." The California Highway Patrol intends to keep Highway 101 open during evacuations, and will only consider shutting it down if flooding or debris flows threaten public safety, according to officials.
The American Red Cross has opened an evacuation center at Earl Warren Showgrounds, located at 3400 Calle Real. Updates on the storm and evacuations can be found at readysbc.org. To receive county alerts and notifications, register at awareandprepare.org.
Montecito School District is relocating on Thursday and Friday to classrooms at Hope School District.