Sip This
Island Brewing's Hibiscus Sunrise
New Brew Co-Made with Pink Boots Society to Promote Women in Craft Beer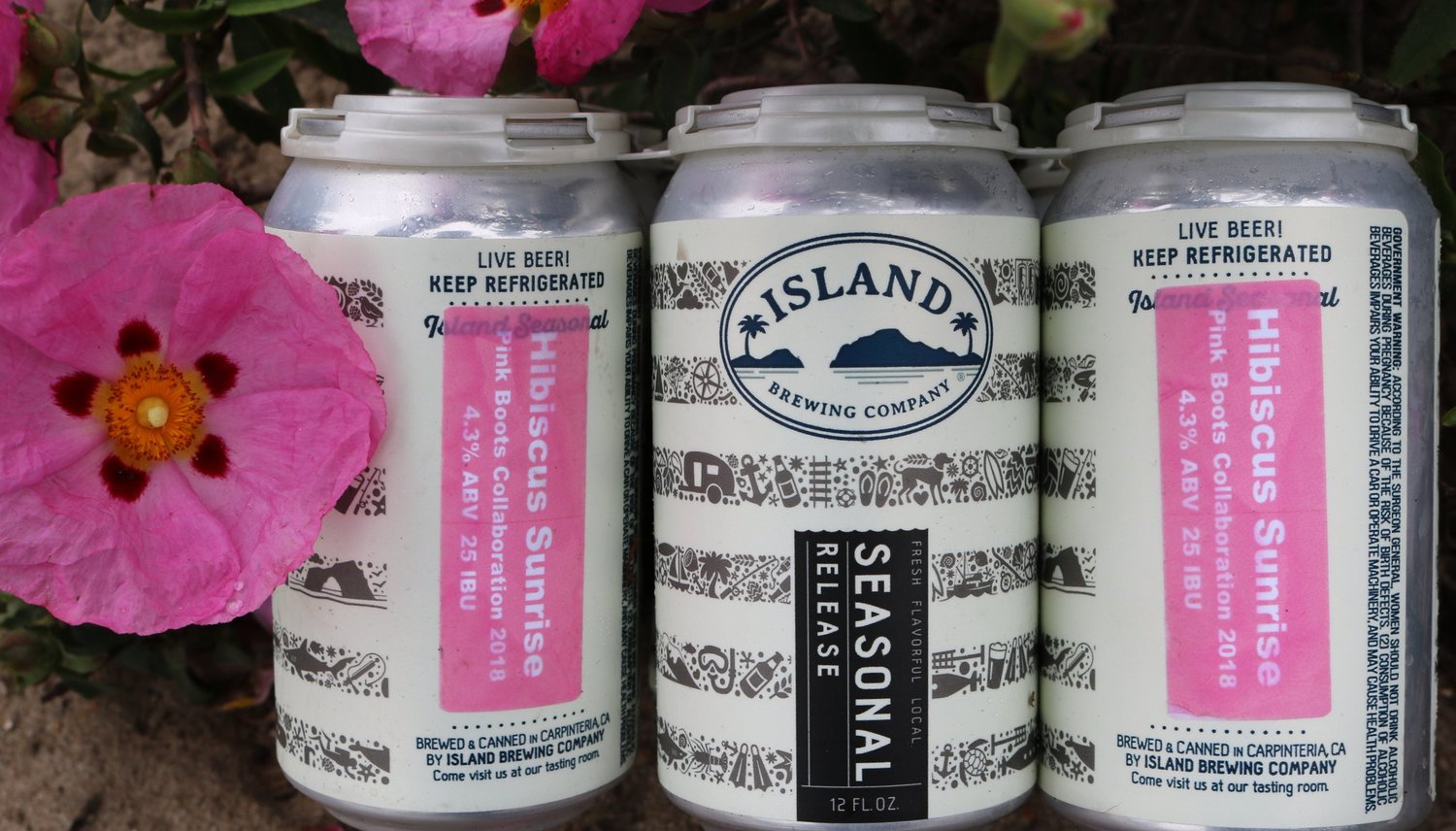 Island Brewing Company set up shop in Carpinteria way before the current craft-brew trend took hold, with only a passion to make good beer. "When the kids left for college, I was looking for a hobby," said owner Paul Wright. "So my wife got me a home-brew kit." About a decade later, Wright quit his day job to start Island, one of the first craft breweries in Santa Barbara County.
Their newest release, the Hibiscus Sunrise, was produced with the Pink Boots Society, an organization dedicated to supporting women in the beer industry. "People use it as a platform to further promote and teach women about the art of brewing," said Laurie Matthews of the Pink Boots, which recently started inviting members to take part in partnership brews. "This year we found it very relevant to encourage women to come together and promote each other in our business, so we decided to collaborate with the Pink Boots Society and create a special brew." The result is a golden pilsner with hints of sweet hibiscus and a citrus aftertaste from the Gold Nugget mandarins.
"The first day, we had about 10 women brewing," said Matthews, who's also Wright's daughter. "Two weeks later, we had a zesting party, and the same day we added the hibiscus-steeped tea." This painted the pilsner a golden, blood-orange color and gave it the sweet and citrus dimensions.
The brew was released on April 5 and is still being offered on tap and in limited quantities of cans at the brewery. So stop by to taste the delicious outcome of some awesome women coming together to support each other.
5049 6th St., Carpinteria; islandbrewingcompany.com.