Briefs
Woman with Firearm Removed from Bradbury Dam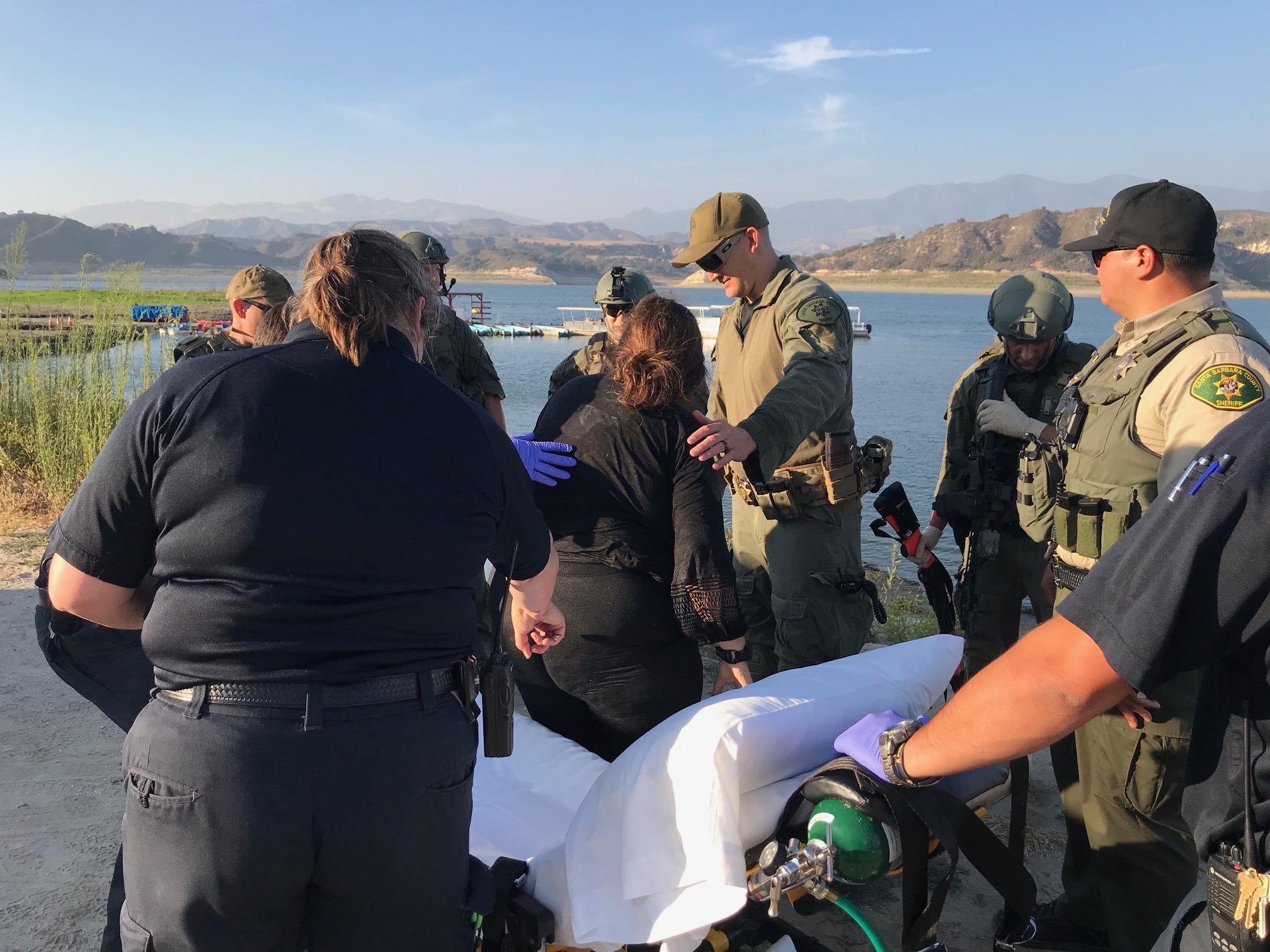 A call about a suicidal, distraught female Thursday afternoon near the Bradbury Dam in the Cachuma Lake area prompted a large law enforcement response. The 9-1-1 call was made just after 3:45 p.m. by a family member to report that 50-year-old Rebecca Lizarraga of Ojai was suicidal and possibly armed. Santa Barbara Sheriff Deputies, Santa Barbara County Air Support Unit, County Park Rangers, the Sheriff's Special Enforcement Team, and the Hostage Negotiations team responded, and the helicopter crew confirmed Lizarraga had a firearm and had fired several shots into the air.
Park rangers and deputies secured the area and diverted vehicle and boat traffic away from the incident. "Sheriff's deputies are attempting to resolve the situation peacefully and get the distraught female the help she needs," said Sheriff's Office spokesperson Kelly Hoover during the incident.
Hostage team members communicated with Lizarraga, but she continued to threaten to harm herself and fire her gun. Ultimately, the Special Enforcement Team was able to use less-lethal impact weapons to take her into custody by 6 p.m.
Lizarraga was treated at a local hospital and evaluated. She may be charged with illegal and reckless discharge of a firearm.
Lizarraga is a private attorney who represented Aramazd Andressian, who last year was arrested for — and pleaded guilty to — the kidnapping and killing of his 5-year-old son. The boy's body was found at Lake Cachuma. At the time, Andressian, a 35-year-old man from South Pasadena, and his wife were divorcing and in a bitter custody battle. The search for the couple's 5-year-old garnered state and national attention. Lake Cachuma was searched multiple times before the child's body was found. Lizarraga represented Andressian in the divorce and custody battle and functioned as Andressian's spokesperson during the search for his child.
If you or someone you know is thinking about hurting themselves, call 9-1-1 or the 24/7 National Suicide Prevention Lifeline at 1 (800) 273-8255. For more information on suicide prevention, including warning signs and risk factors, visit suicidepreventionlifeline.org. A list of regional resources can be found at countyofsb.org/admhs.