Food
Chefs Shuck & Swallow with Speed
Canary Hotel Brings Back Oyster-Eating Battle
The act of shucking and slurping an oyster is at once primal and gluttonous: A sharp tool and a bit of blunt force is required to free our food, which is then guzzled with a gourmand gusto that we reserve for only our most exalted delicacies. And then we do it again and again and again, preferably with intermittent rinses of crisp white or bubbly wine.
Taking that routine to the extreme is this Sunday's Shuck & Swallow Oyster Eating Competition, in which Santa Barbara's top chefs will employ their aptitude and appetites in a 10-minute shellfish showdown. The public is invited to sip boozie slushies and slurp $1 oysters as they watch, and $5 of each $30 ticket will be donated to The Trevor Project, which provides suicide prevention services and guidance for the teenage and young adult LGBTQ community.
For a taste of what's to ensue, I sought out oyster insight from some of the participating establishments.
Peter Cham, Finch & Fork
Cham is the executive chef at the Canary's Finch & Fork restaurant and was the motivator for bringing Shuck & Swallow back after a three-year hiatus.
Why is the event back? We wanted to host a fun end-of-summer event where the locals could enjoy the Canary rooftop and cheer on some of their favorite (and our favorite) restaurants in a ridiculous competition where cooking was not involved. It is really meant to create a sense of community among our fellow restaurants and the diners that frequent our establishments.
Why do people gush over oysters? They are simple, delicious, and such a great taste of a region or location. Every oyster tastes different depending on where they are sourced from, and it's great to be able to experience that variety of flavors from the same species of bivalve.
What's your favorite way to serve oysters? I'm a purist at heart: I love oysters on the half shell with just a touch of lemon juice. Occasionally, if I'm feeling adventurous, just served with a classic mignonette.
Who's gonna win and why? Of course, I have to say Finch & Fork. But if I had to guess at someone other than us, I put would put some money on Tyger Tyger. They are the new kids on the block and will probably be using all that pre-opening excitement to rally a good effort.
Alejandro Medina, Bibi Ji
Medina is the general manager and co-owner of Bibi Ji and is sending Sous Chef Frank Ibarra into the fray.
Why do oysters have such allure? There is sense of interactivity around an oyster, whether it is shucking them for guests to enjoy or sharing a dozen of them with friends — sometimes several dozen.
Your preferred preparation? On the half shell, with only their natural brine. If any side, a simple shallot mignonette.
Who's gonna win? Our sous chef, Frank Ibarra. He spends a lot of his nights shucking oysters and cracking open live urchins. Now it is his turn to indulge in some oysters himself!
Where do you get oysters? After a long search to find consistent, quality oysters, my friend Mikey Giugni of Scar of the Sea wines and ciders took me on a trip to meet Neal Maloney at Morro Bay Oyster Co., where I discovered one of my favorite oysters of all time. Needless to say, the night culminated in the ultimate celebratory oyster feast.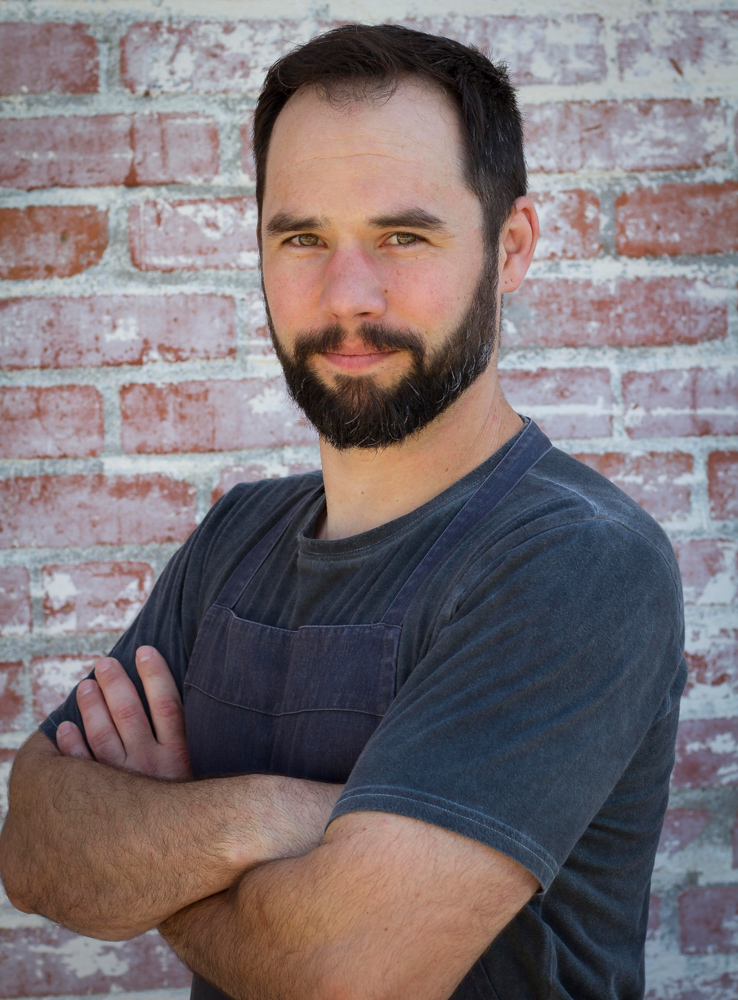 Daniel Palaima, Tyger Tyger
Palaima is the executive chef of Tyger Tyger, the latest restaurant by Acme Hospitality (The Lark, Loquita, etc.) that will soon be serving Southeast Asian street-style food in the Funk Zone at the corner of East Yanonali Street and Gray Avenue.
Why do you dig oysters? For me, the process of eating oysters is usually communal and is a great way to start the meal. It's light, flavorful, and interactive as well as being perceived as an aphrodisiac. You really can't go wrong.
Preferred preparation? I really enjoy just a dozen mixed (East Coast and West Coast) oysters, placed over crushed ice, served with a few lemon wedges. I like to keep it simple and let the oyster's sweetness and salinity shine through, tasting the differences in sweetness and salinity of each oyster. If you twisted my arm to choose a sauce, the obvious answer would be your classic cocktail sauce. Love that stuff.
Who are you betting on? Finch & Fork as well as Bluewater Grill both have great chances because I am sure they are both shucking hundreds of oysters each night. The real kicker in my opinion will be the person eating the oysters and if they can keep them down, shell and all.
Your biggest oyster ever? About five or six years ago, I was dared to eat a "cowboy" oyster, raw, by Neal Maloney of the Morro Bay Oyster Company, at an event. This thing was close to 6 inches long by 3 inches wide and ate more like a steak after being shucked. I watched a 9-year-old boy casually crush one just moments before me and thought nothing of it. Was I wrong!
Halfway through the oyster, the gag reflex started to kick in as I think I was too scared to take smaller bites. The best part was there were two girls watching me try and make it through this initiation — one ran out of the tent holding her mouth; the other puked in a close-by trash can. It was super funny and transferred the attention, as that almost was me.
411
Shuck & Swallow is Sunday, September 16, 1-5 p.m., on the rooftop of the Kimpton Canary Hotel (31 W. Carrillo St.). Tickets are $30. See nightout.com.