Briefs
High Winds, Downed Trees, Some Rain So Far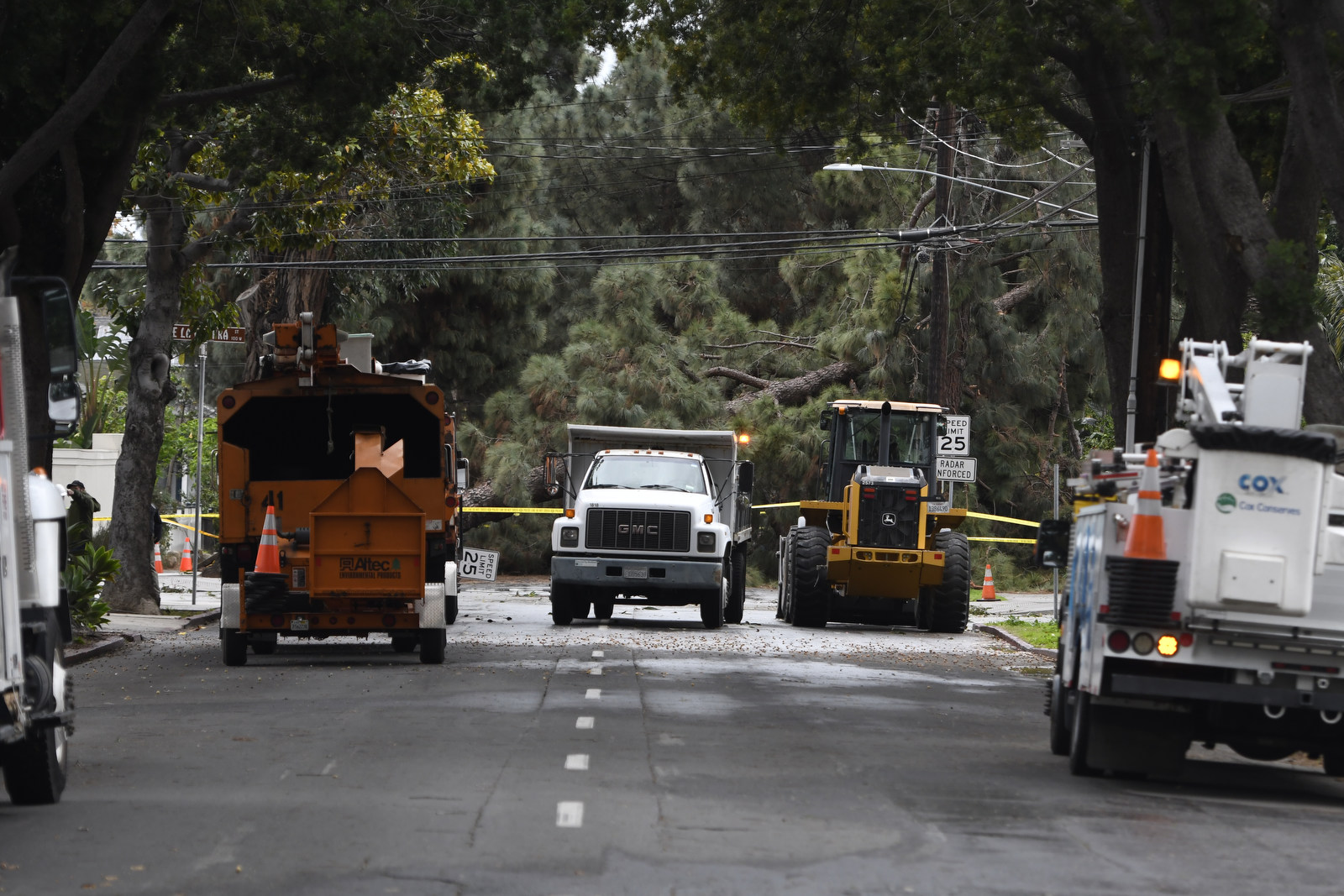 Santa Barbara city fire and police responded to West Valerio Street on a report of a tree leaning against the house Tuesday morning. The structure was evacuated, and plans were put in place for removal before more rain and wind affect its precarious status. Since Sunday night, five downed trees had been reported to the city, arborist Tim Downey said, not uncommon when the soil becomes saturated, though no determination of what caused them to fall has yet been made.
The wind has caused more damage around the South Coast than the rain thus far. An enormous pine on De la Vina Street at De la Guerra fell victim on Monday, as well as a 40-foot queen palm along Santa Barbara Street at Alameda Park, which was something of a hardhat zone from flying palm fronds. A peak gust of 23 mph was recorded on the bluffs at Santa Barbara City College at 5 a.m. yesterday, the county wind gauge showed.
The rain started pattering down overnight, reaching a half inch by noon downtown and peaking at 1.2 inches at the diatomaceous earth plant in Lompoc. Very heavy rains and possible thunderstorms remain in the National Weather Service forecast for later this afternoon and this evening.
The creeks are running again, already carrying considerable quantities of mud downstream. The Santa Barbara County Sheriff's Office advises that roving patrols will be monitoring the evacuation zone, since the irregularity of the creek courses make road closures less simple to create. The roads could become unsafe when it rains the hardest, and people are advised to remain out of the evacuation areas below recent burn scars.