The News Letter
The News Letter | When Public Servants Forget to Serve the Public
City Hall Picks a Fight With the Wrong Publisher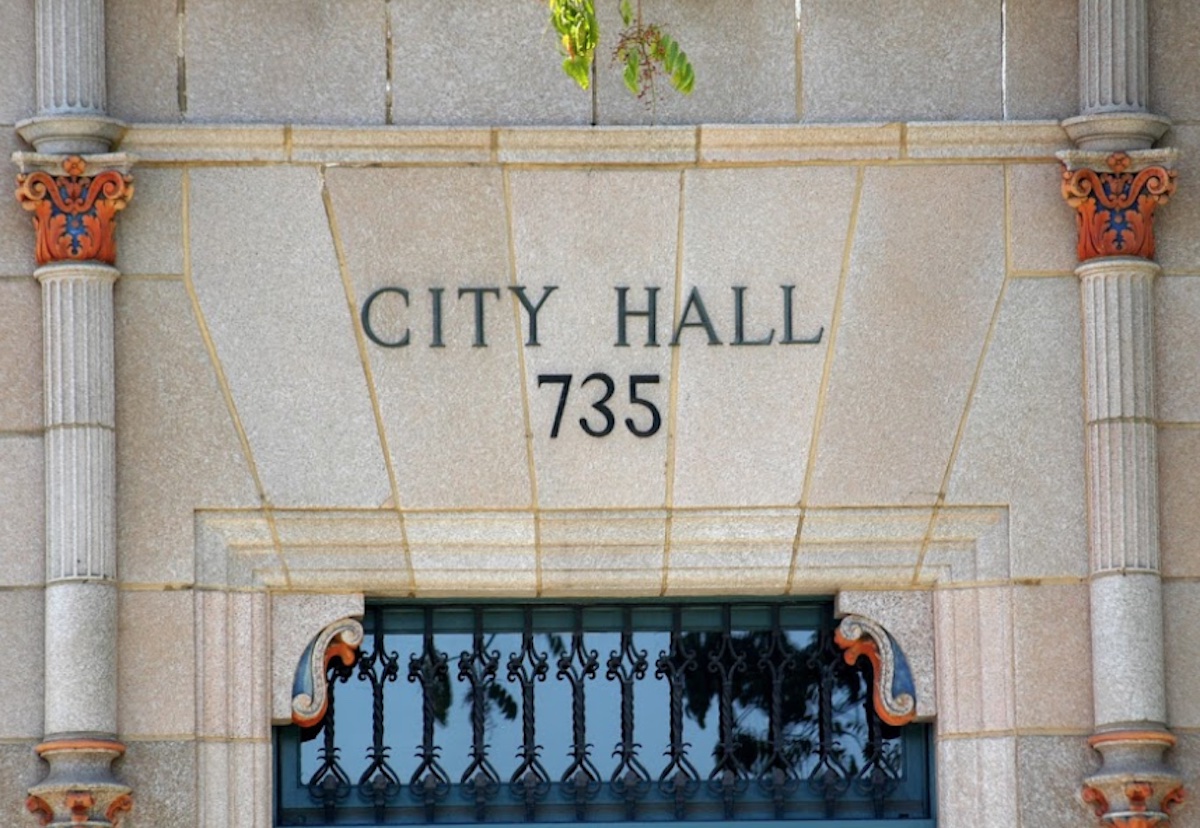 Believe it or not, most Santa Barbara city employees are good people. They're just like you and me, working long hours at tough jobs.
And just like you and me, they screw up. They may miscommunicate, move too fast or too slow, or totally drop the ball. Behind those emails and extensions are fallible human beings doing the best they can.
In my job as a reporter, I frequently remind people of that, as many of the "tips" and story ideas we receive are just tirades of blame for all of Santa Barbara's problems unfairly laid on City Hall.
But then, every so often, I wonder if those critics have a point ― that Santa Barbara has a few too many over-insulated bureaucrats who forgot, or never knew, what it's like to fight for a living in the private sector, where jobs and companies come and go with no pension at the end of the rainbow.
I wondered it when city officials drove food trucks out of town over trumped-up safety concerns, when they went after a brewery over a neon sign placed a little too close to a window, when they very nearly over-regulated State Street into oblivion, and, most recently, when they inexplicably tried forcing businesses to spend thousands to rebuild their parklets.
Here's yet another example, and this one hits very close to home.
A few months ago, we received a letter from the Public Works Department explaining how crews would soon be consolidating ― i.e., removing ― a number of news racks from downtown city streets, including those owned by the Independent, Voice Magazine, El Latino, and other local publications.
There was no invitation for discussion or negotiation, just an abrupt announcement that our companies' main method of distribution would be curtailed in order to spruce up sidewalks along and around State Street. The removed racks, Public Works said, could be picked up at a maintenance yard at a later date.
---
Sign up for Indy Today to receive fresh news from Independent.com, in your inbox, every morning.
---
Our publisher, Brandi Rivera, pushed back. Exactly what racks were on the chopping block? she asked. The city gave her a map based on a survey that purported to show which ones were underused.
When was the survey conducted? Brandi wanted to know, because after coming out on Thursday, the Independent's racks are almost always empty by the following Tuesday or Wednesday. If the survey was conducted then, it might give a false impression. Could we get a copy? The city refused.
It gets worse. One of the racks up for removal was the one stationed in front of Dune Coffee Roasters on State Street, a prime pickup location for our paper and others. In a conversation with Public Works manager Adam Handel, Brandi asked if he and his staff thought it might be a bad idea to eliminate access to regional newspapers and magazines from the classic reading spot of a coffee shop.
Adam's response? "You're giving us too much credit."
Cool. So what Adam, who makes $165,000 a year, was saying was that his team couldn't be bothered to pause and think what kind of impact their decision, made in the vacuum of a government office, would have on small local businesses and the Santa Barbara residents who rely on those businesses for the community's news.
After that, Brandi got the mayor involved. Adam and his staff quickly changed their tune and said they actually only wanted to repaint the racks. The issue seems to have been tabled for now, but you can be sure we'll keep a close eye on Public Works in case they try and pull another fast one.
Again, maybe those critics have a point.
This kerfuffle took place just as the city announced appointments to its State Street Advisory Committee, a group of 15 big and recognizable names tasked with fixing Santa Barbara's sputtering economic engine.
It's an impressive list, and I have high hopes this new group will start chipping away at the actual issues (i.e., not news racks). For instance, how about looking at the wealthy, lackadaisical landlords who don't care if their storefronts stay empty? I wonder if a vacancy tax would do the trick.
The first step would be to identify the problem spots and the people behind them. Now, that's a survey worth doing, and one we'd all like to see.
---
Support the Santa Barbara Independent through a long-term or a single contribution.
---