Courts & Crime
Santa Barbara Police Arrest Serial Burglar for String of Commercial Burglaries
Convicted Felon Brian Schotz, 47, Allegedly Hit Six Businesses Around Stearns Wharf and Lower State Street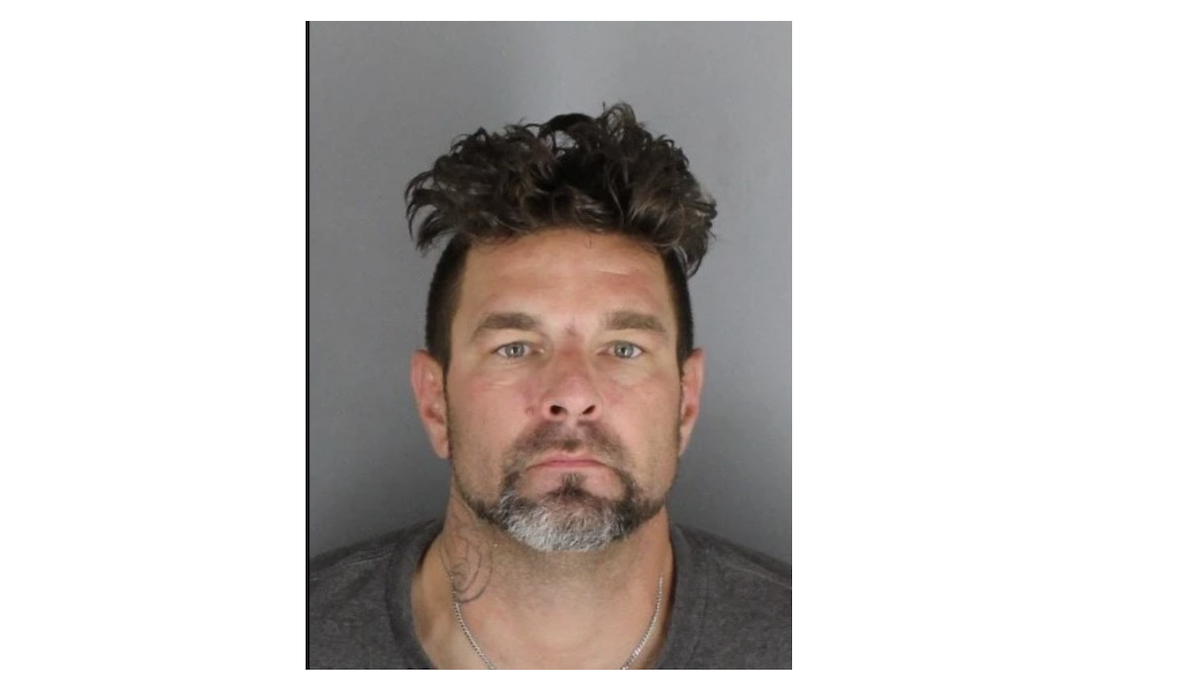 Santa Barbara police have arrested a convicted serial burglar they believe is responsible for another string of burglaries targeting businesses in downtown Santa Barbara over the past three months.
The suspect, 47-year-old Brian Christopher Schotz, was arrested on Wednesday, January 18, and booked into Santa Barbara County Jail on four counts of felony commercial burglary and one count of felony identity theft, the Santa Barbara Police Department said on Tuesday. In addition, two other felony commercial burglary charges were referred to the Santa Barbara County District Attorney's Office for potential filing.
"We want to thank the Santa Barbara community for reporting these crimes," the department said in Tuesday's statement. "Their active participation in these investigations assisted the Santa Barbara Police Department in the apprehension of this suspect."
According to Sergeant Ethan Ragsdale, SBPD's public information officer, the suspect was allegedly involved in six burglaries around Stearns Wharf and lower State Street between November 22, 2022, and January 18, 2023. On two separate occasions, two burglaries occurred on the same day.
This is not the first time Schotz has found himself in hot water with local law enforcement. Schotz has a history of criminal activity in Santa Barbara and has been convicted of multiple burglaries over the years, according to Santa Barbara Superior Court records.
On January 5, 2018, the Indy reported that Schotz was identified in security camera footage after he allegedly committed "a string of robberies" earlier that week.
Police had said they found Schotz on his way out of Dargan's Irish Pub at 4:30 a.m. on January 2, 2018, after an alarm in the building went off. Officers said he was carrying "a large amount of cash, gloves, and methamphetamine," and after investigating further, they found that two other businesses had also been broken into about an hour prior.
Following the incident, he was arrested and sentenced to time in prison on two counts of felony burglary. He was released in April 2019, but a month later, he was back in court.
In May 2019, Schotz was convicted of eight felonies, including burglary and vandalism, out of a total 18 felony and five misdemeanor charges he received in the time after he was released from prison that April.
After some more time spent in custody, Schotz was charged with one count of felony burglary and one count of attempted burglary in February 2022. He pleaded guilty to the felony burglary charge and was sentenced to two years formal probation instead of serving time in custody. His probation was revoked on January 20, 2023, when the latest charges were filed against him.
Schotz is now being held in County Jail on a $100,000 bail. A preliminary hearing has been set for February 1.
---
Support the Santa Barbara Independent through a long-term or a single contribution.
---