Homeless
Haley Street Navigation Center Opens for Young Adults Experiencing Homelessness
Channel Island YMCA Opens Eastside Santa Barbara Center for Youth Ages 17 to 24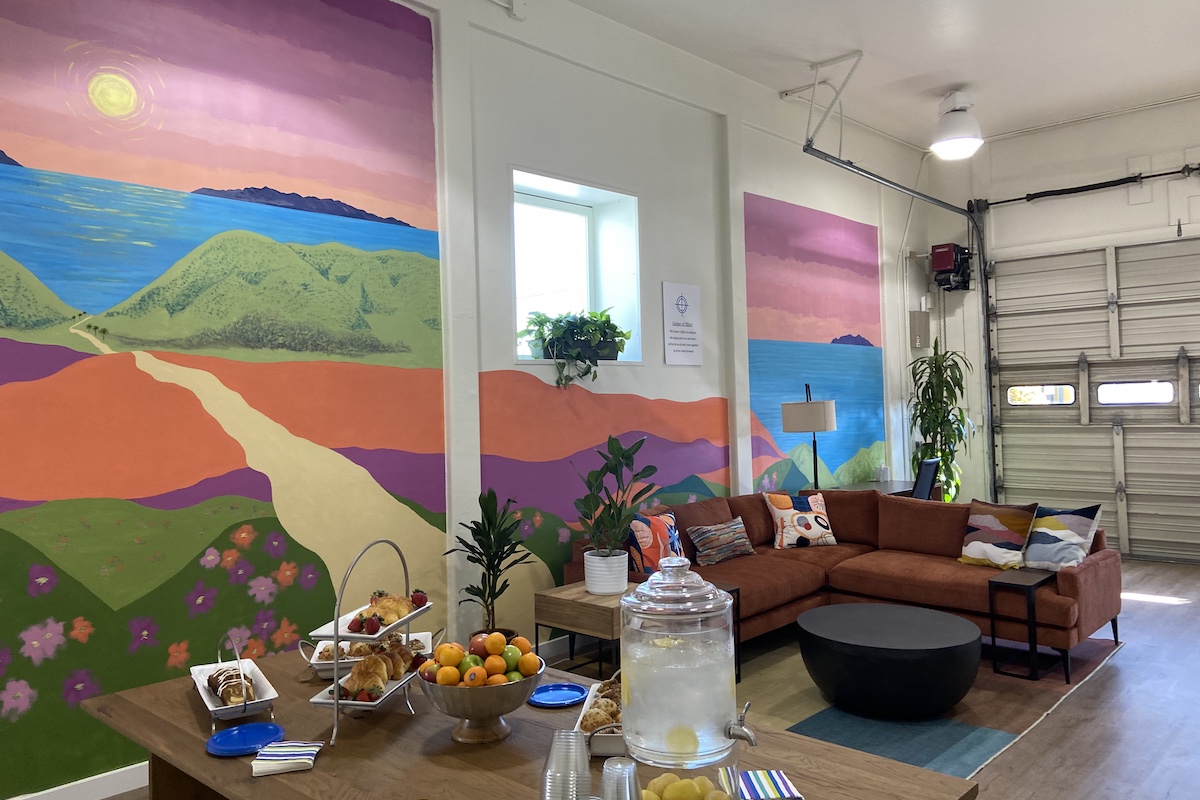 The Channel Islands YMCA expanded its services for "transitional-age" youth (ages 17-24) experiencing homelessness with a first-of-its-kind facility on Santa Barbara's Eastside.
The Haley Street Navigation Center is located in the freshly refurbished former firehouse on the corner of Haley and Quarantina streets — previously the home of Primo Boxing Club — and will focus on young adults in a demographic that has historically been left out of other homeless resources.
Over the weekend, Channel Islands YMCA hosted an open house at the center — which officially opened its doors on January 30 — where staff provided a look into what resources will be offered, such as storage, showers, laundry, free "grab-n-go" meals, and computers with internet service.
"We didn't have anything like this before," said Channel Islands YMCA Chief Operating Officer Jennifer Heinen-Stiffler. "It's kind of like a one-stop shop."
While youth ages 12-18 could obtain free services at the YMCA's Noah's Anchorage on Bath Street, those same youth would age out of services at age 18, she said, leaving them on their own to navigate a bureaucratic and complex adult resource system usually geared toward individuals much older experiencing chronic homelessness.
Currently, Heinen-Stiffler estimates that the YMCA serves about 150 youth per year but expects that number to grow, and the Haley Street center will be prepared to assist as many as 250 youth per year.
"We get youth who are couch-surfing, youth who are sleeping in cars, homeless — we get a little bit of everything," she said.
Now, young adults in the "challenging" transitional age will have a place to shower, clean their clothes, work with a personal case manager, or even receive shoes, clothing, and hygiene items free of charge, she said. They can also store their personal belongings in a secure storage space and use the address as their mailing address if they need to apply for a driver's license or receive packages.
The center features a backyard basketball hoop, and its brand-new lounge sits in the renovated firehouse garage, with a vibrant three-paneled mural along the walls donated by artists Wendy Atterbury and Melissa Seawards. The mural features the recognizable orange-and-purple hues of a Santa Barbara sunset and the shelter's central theme of sailing, and it is punctuated by a maritime symbol representing the "center of effort," which a sign on the wall explains is a boating term for "the single point on a sail where all the forces of wind come together to drive a boat forward."
Transitional Age Youth Program Director Jaan Landheer says the center of effort symbol represents the goal of the center: to combine all of the resources in a central effort to drive youth forward on their journey.
Landheer, who has a dozen years of experience working with youth at Noah's Anchorage, Casa Esperanza, and the Mental Wellness Center's Fellowship Club, said the Haley Street Navigation Center will be able to help these transitional-age young adults get back on their feet, on their terms, using the resources at their disposal — whether that be pursuing an education or finding temporary housing, permanent housing, mental-health counseling, or employment.
"The biggest thing is taking the lead of what that young adult wants to work on themselves," Landheer said. "It's not gonna work if it's something that I think they should be working on. It's about where their comfort is; it's about what they like to do and then showing that enthusiasm for what it is that they're interested in doing and helping them with breaking it down into smaller steps."
The Haley Street Navigation Center is located at 701 East Haley Street and will be open for drop-in services seven days a week from 9 a.m. to 1 p.m. Afternoon services will be available for appointment only for the time being, while YMCA staff focuses on community outreach during the afternoons.
---
Support the Santa Barbara Independent through a long-term or a single contribution.
---