News
Downed Eucalyptus Temporarily Shuts Down Hwy. 101 Near La Cumbre
Heavy Winds and Rains Have Caused Damage to Several Trees in Santa Barbara Throughout the Past Week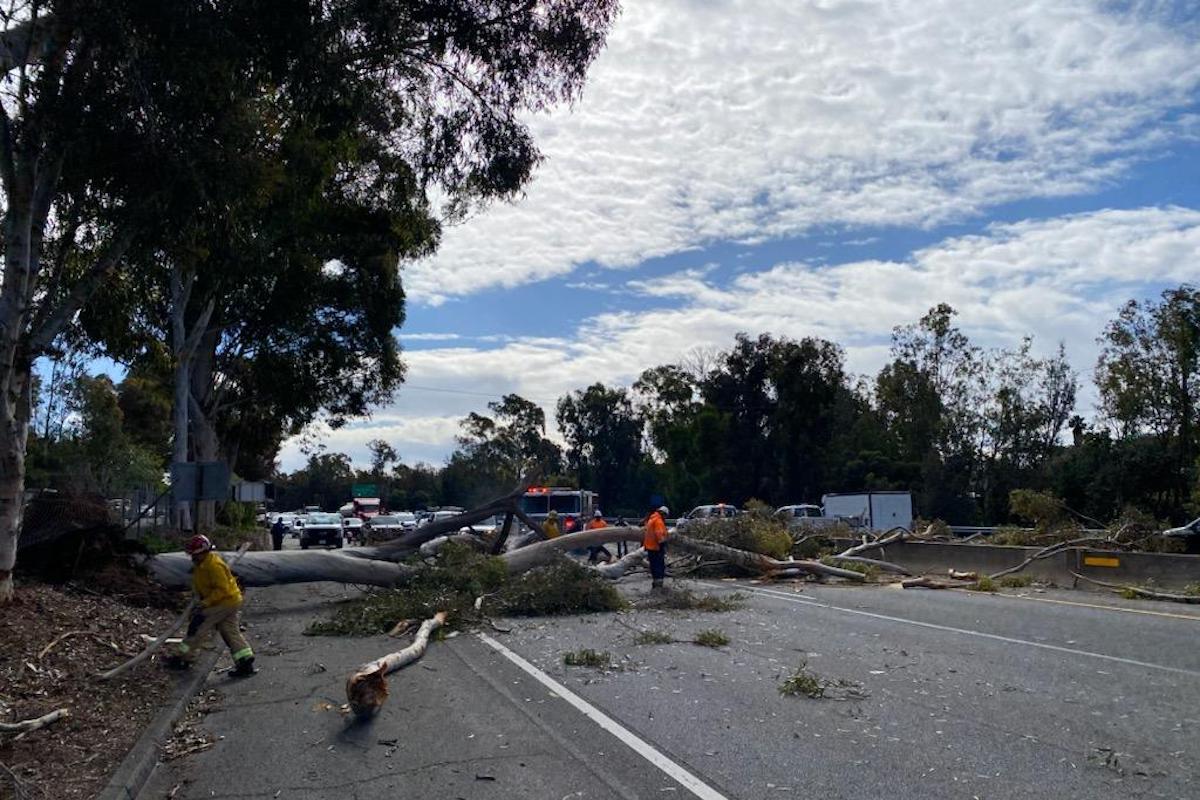 Another large eucalyptus was downed in Santa Barbara Wednesday morning, stretching across all three lanes of the northbound Highway 101 near La Cumbre and temporarily shutting down one side of the freeway while emergency crews hacked away at the tree to clear the area.
According to California Highway Patrol, the tree fell shortly after 9 a.m. between the Las Positas and La Cumbre exits, with some witnesses reporting that branches were falling on vehicles and drivers were attempting to turn around to exit the freeway.
As of 11 a.m. only one lane is open, and authorities do not have an estimate for when all northbound lanes will be cleared.
This downed eucalyptus was just the most recent in a wave of fallen trees and limbs in Santa Barbara over the past week, including another tree that struck a house today near De la Vina Street and Constance Avenue.
On February 22, heavy winds took down two large eucalyptus trees at Shoreline Park, with one narrowly missing the park bathroom and another falling off the side of the cliff. Two days later, on February 24, another tree fell near Anapamu and Nopal Streets, taking down utility lines and forcing a temporary power outage.
Drivers are encouraged to avoid the Northbound 101 near La Cumbre until the highway is cleared.
[Update: March 1, 2023, 12:05 p.m.] According to California Highway Patrol's traffic incident page, two out of three northbound lanes of Highway 101 are now open at La Cumbre. Crews are working to clear the far right lane of debris and it is expected to be cleared by early afternoon.