Drink
Court of Master Sommeliers' First-Ever Women's Symposium Brings Somms From Around the Globe to Santa Barbara Wine Country
Top Wine Professionals From Around the World Gather to Learn, Network, and Inspire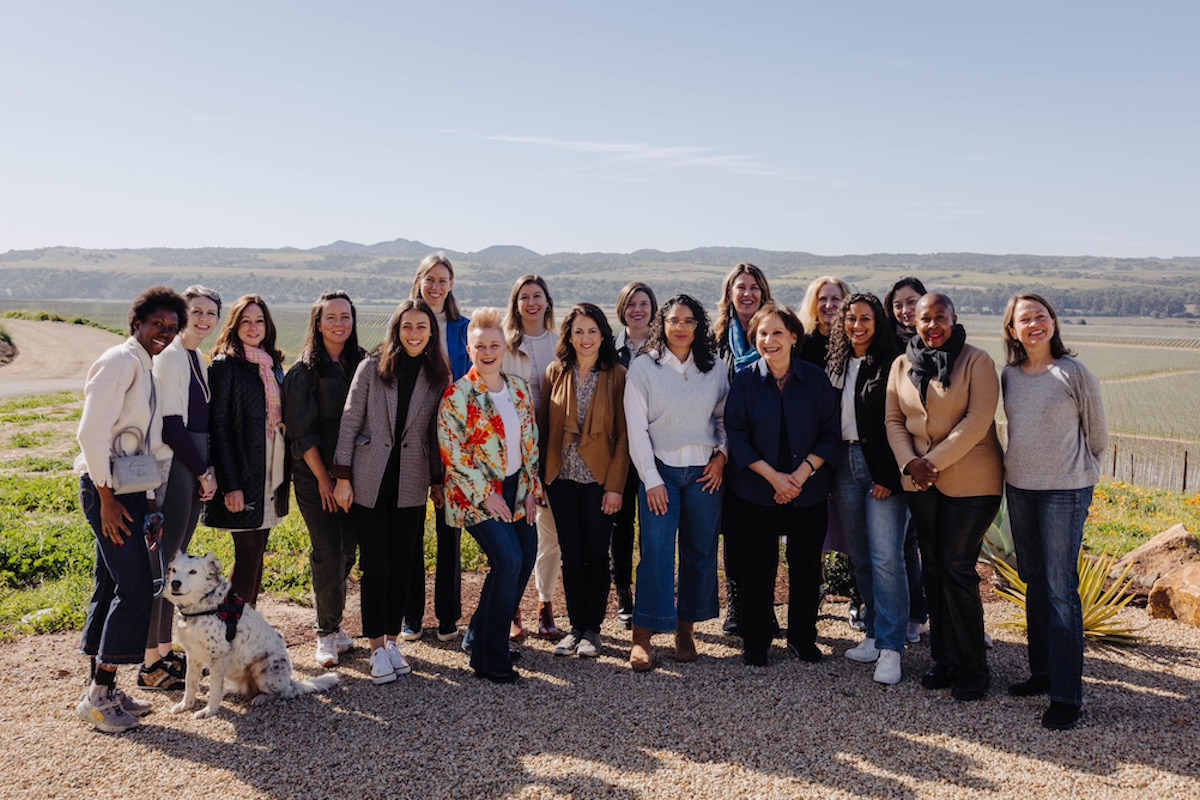 The elite organization that sets the global standard of excellence for beverage service within the hospitality industry — The Court of Master Sommeliers (CMS) — came to Santa Barbara wine country last week to host the first ever Women's Sommelier Symposium in partnership with Santa Barbara Vintners Association.
The women-in-wine event aimed to reinforce the new generation of wine industry leaders with a two-day networking and mentorship symposium partnering with local wineries and culinary professionals.
Most people outside of the business are familiar with The Court of Master Sommeliers from the movie Somm, Jason Wise's documentary that follows four young men as they prepare to take the Master Sommelier exam. The movie gained global attention by giving viewers a peek into a mysterious world of wine in which young men crammed in lessons of geography, ancient history, viticulture, language, memorized climatic environments associated with wine vintages, and tasted hundreds, if not thousands, of wines "blind."
It's a process I know well. As a certified sommelier myself, I can tell you the events depicted in the film aren't exaggerated. Taking the Master Sommelier exam requires discipline and sacrifices — for the young men in the first Somm film, (there have been two sequels) that meant neglecting their relationships, families and other responsibilities in order to succeed and — spoiler alert — not all of them passed.
To embark on this journey successfully requires both experience and mentorship, not unlike medical or law students. Needless to say, the exam is tough, and arguably impossible without support — which is why events like this Women's Sommelier Symposium are so important.
One of the reasons CMS chose Santa Barbara, a region known to have the highest number of women winemakers in the country, to host the Women's Symposium is to help provide this kind of mentorship and support. According to data from The Court of Master Sommeliers, there are 168 professionals who have earned the title of Master Sommelier as part of the Americas chapter since the organization's inception in 1977. Of those, 143 are men and 25 are women. Of those 25 women to hold the title, six of them gathered in for the week's event in Santa Barbara's Wine Country in an effort to create more equity and space for women sommeliers around the world by hosting a group of young women wine professionals from around the globe to kick off what they hope to be a yearly symposium for women wine professionals everywhere.
From Hong Kong, to New York, to Toronto, these women gathered around glasses of Santa Rita Hills wines to talk about ways to grow within themselves in the region and beyond.
---
Sign up for Indy Today to receive fresh news from Independent.com, in your inbox, every morning.
---
One of the attendees was the Hong Kong-based Yvonne Cheung, who was named "Asia's Top Sommelier" by Forbes Magazine. Cheung was happy to discover what Santa Barbara had to offer. "In Hong Kong, we have a lot of access to wine from places like Napa, and actually, Oregon pinot noir has been doing incredible with consumers, as they are beginning to increase their import into our market. But we have very very little access to wine from Santa Barbara."
Cheung, who worked as wine director of Swire Hotels from 2013-2021, said, "I always carried ABC (Au Bon Climat) on my lists, Jim Clendenen's wines, but not too many other wineries send their wines our way. And it's understandable, given that there is such small production in the area, it's hard to justify sending wines all the way to China. But the market for pinot noir in Hong Kong is so huge — Hong Kong is 'Pinot Town.' I think we're the right market for pinot and chardonnay from S.B. and reaching us is a great way for this young region to start building a legacy globally."
Seminars, moderated by each of the six Master Sommeliers in attendance included practical topics like, "How to Turn Your Side-Hustle into a Business," and "Have a Seat at the Table." Featured speakers included Sonja Magdevski, owner and winemaker of Casa Dumetz; Clementine Carter; The Feminist Party Wines; Brit Zotovich, owner and winemaker of Deamcôte Wine Co, who talked about creating a supportive community; Laura DePascuale, senior vice president of Southern Glazers Wine & Spirits; Virginia Philip, Master Sommelier and wine director at the Breakers in Palm Beach as well as owner of Virginia Philip Wine & Spirits Academy; and Julia Coney, founder of Black Wine Professionals, who sits on multiple boards, including UC Davis Department of Viticulture and Enology.
CMS also made sure to hire women to feed the group; Two Baking Brits and Chef Julie Simon served regional cuisine, and the event also had teams of local women photographing and running PR.
The symposium ended with dinner at Los Alamos' Pico Wine Bar, co-owned by restaurateur Kaliope Kopley, who also presented during the "Have a Seat at the Table Seminar," where she spoke about the career that led her to own a wine label and several restaurants across Tahoe and the Central Coast.
Being in a room full of such powerful women in the wine industry was just one of the reasons Emily Johnson, wine director at the Duchess in Ojai, was feeling inspired. "There are a lot of mothers here, and people that have responsibilities that are not just working on the floor and studying for exams," she said. Johnson, who could name at least three women winemakers she met during the event whose wines are sold at the Duchess, hopes to one day achieve the coveted title of Master Sommelier, having taken the exam twice already.
She is currently the only woman working in the tri counties to hold the title of Advance Sommelier (the level under Master Sommelier). "[The exam is] always on my mind, but Ojai is sort of an in-between place. there aren't many others in pursuit of the same thing," Johnson said. "I had a child a year ago, so being here with other women who are serious, who not only understand the life of motherhood and working on the floor, but who are also studying and running businesses — it's inspiring."