Food
Campo del Sol Brings Mexico to Denmark
Creative and Classic Comforts Fuel Menu at Coast Range Group's Latest Solvang Restaurant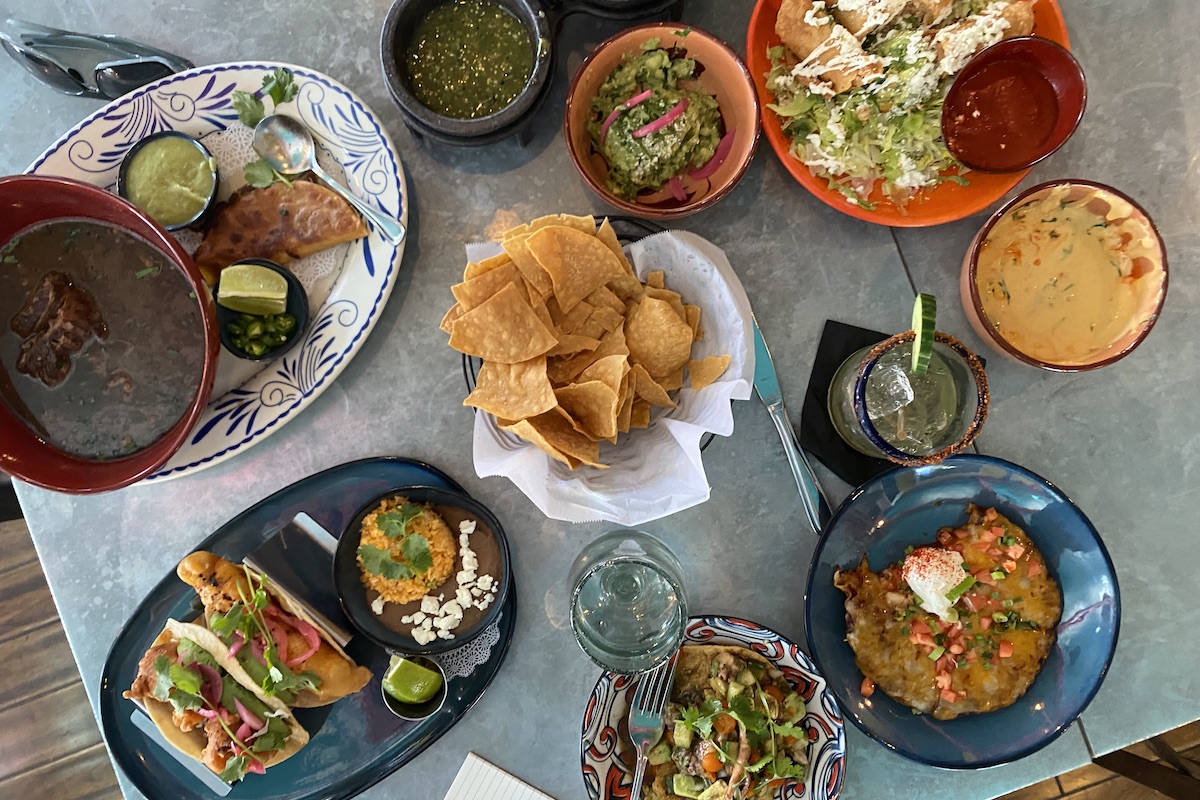 Like most everywhere else in California, Solvang is serving as the stage for many new culinary acts, with residents and tourists appreciating the rise of heirloom grain-minded bakeries, reimagined steakhouses, inspired delis, and even a farm-to-table ramen shop. But the Hans Christian Andersen–esque town — christened by actual Danish immigrants as their "Sunny Field" back in 1911 — has never really been known for Mexican food, despite so much of that cultural influence inherent to Santa Barbara County.
Campo del Sol, which also means "sunny field," is working to change that, combining traditional recipes, fast food memories, modern techniques, and farm-sourced ingredients into a comforting, craveable package. Brought to life by the über-experienced team behind the nearby Coast Range steakhouse in the former home of Succulent Café, the restaurant opened last September after just two weeks of preparation, a testament to how much chef-owners Steven Fretz and Anthony Carron appreciated and understood Mexican cuisine.
"It's one of our favorite foods," said Fretz. "We're familiar with it, and we both frequent Mexico a lot. We understand the flavor profiles. Being in Los Angeles and coming from San Francisco, we're deeply rooted in Mexican cuisine and culture. Tequila and mezcal and all those things are just so goddamn beautiful."
They're proud of the authenticity of such dishes as the carne en su jugo — a k a "meat in its juices," which my server said was exactly like the dish is served in his family's home region of Jalisco. But Fretz and Carron — who came north from L.A. to open the Coast Range and its Vaquero Bar two years ago — are also adding a "cheffyness quality" to the menu, such as in the lobster enchiladas, scallop-based aguachile, and hearts of palm salad. (They just posted on social media about a chanterelle haul last week, and I bet those hongos found a happy home too.)
Most endearing, though, are the nods to pop cultural touchpoints old and new. The "Mexican Pizza," described simply as "Taco Bell 1985," bears a stunning resemblance to exactly that: The dual tostadas crunch in a nostalgic way, and the ground beef recalls parking-lot grub sessions during high school. "Pinche's Papas Flautas" honor the family-owned L.A. taco chain and sport the flakiest texture I've ever experienced on a taquito. They're also tracking newer fads, serving quesatacos with the otherwise very classic birria de res in guajillo consommé as well as an appetizer named "Queso!" that elevates the Tex-Mex staple into a guilty goo.
I had all of those and much more during my visit last fall, when Fretz brought out an army of dishes to try, including a special octopus ceviche tostada in chile negro marinade and shatter-glass-crunchy Baja fish tacos (both lobster and snapper). I could have eaten the queso, pizza, and flautas appetizers all day, but winemaker Drake Whitcraft, who was posted at the bar when I arrived, suggested I try the birria too.
First-timers might scoff at the $38 price tag for a dish that other Mexican restaurants serve versions of for much less, but it's really a one-stop meal. With those quesotacos and a big bowl of smoky consommé bobbing in short rib chunks, it could easily fill two bellies, even without the appetizer round. Then came the carne en su jugo, its beef, bacon, and beans existing somewhere between soup and chili. It was the most straightforward take on comfort food that I'd ever tasted from Mexico's culinary canon.
As you may expect, Campo del Sol's margarita game is tight too. I sipped on both the cucumber and chili and mango chamoy cocktails, as well as some special mezcals that added to the overall vibe of the place. It's approachably homey while just enough haute, offering a unique brand of nostalgia nouveau that I hope enables this Mexi-Cali concept to survive in our county's fairy-tale village. 
1557 Mission Dr., Solvang; (805) 702-3466; campodelsol.restaurant